First Integrated Solutions Ltd
Safety first
Originally established in 1997, Aberdeen headquartered First Integrated Solutions Ltd is a manufacturer and provider of five high quality safety critical services; Lifting Equipment and Inspection Services, Crane Maintenance and Management, Lifeboats and Marine Safety Equipment, Plant and Tooling and Winches and Deck Machinery.
Designed to help customers enhance their safety levels, boost productivity and provide significant operational and fiscal savings, these services have been developed and improved throughout the company's history to ensure a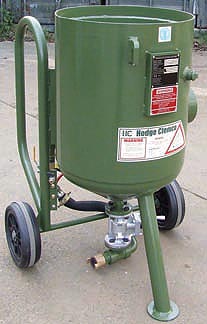 superior integrated service offering. They were acquired by the First Group of companies at the end of 2013 and boast operations in Aberdeen, Great Yarmouth, Trinidad, Nigeria and Egypt.
Discussing the history and strategic developments of First Integrated Solutions with European Oil and Gas magazine, group commercial director Michael Gough states: "We were founded in 1997, initially under the name Global Lifting Services Ltd, and started life as a manufacturer of wire rope slings and assemblies, a supplier of lifting equipment and provider of inspection and test services. The company changed hands in the last quarter of 2011 and expanded its services during this short-term acquisition to include lifeboats and marine safety equipment as well as plant and tooling. Following fairly dramatic growth over the last two years, the company was acquired by Ian Suttie, owner of the First Time group of companies, which includes First Oil, First Marine and First Subsea. Ian came in initially in early 2013 as an investing shareholder, but across a complex process he acquired the remainder of Global Integrated Services at the end of 2013 and the company was rebranded to First Integrated Solutions during February of this year."
He continues: "Ian saw that, in terms of our company structure and global client base, we had considerable potential. We have one of the most respected and efficient rigging workshops in the country with the capacity to press wire ropes up to 128mm in diameter, a rare facility as only a handful of companies throughout Europe can offer that width of scope. Furthermore, we are DNV 2.7-1 type approved for the manufacture of wire rope slings. Above and beyond our strong manufacturing base, we have some of the most qualified and technically competent people in the industry working for us, including the heads of our five divisions who are some of the most respected people in their individual fields."
With 105 employees in the UK, the firm is certified to BS EN ISO 9001:2008, BS EN 14001:2004 and OHSAS 18001:2007 with accompanying approvals from DNV, International Marine Contractors Association (IMCA), Lifting Equipment Engineers Association (LEEA) and Bureau Veritas (BV).
As a provider of safety critical solutions, First Integrated Solutions' core focus is on prioritising safety standards in all operations, a commitment that resulted in the company reaching a milestone of one million man-hours without an LTI in September 2013. "We are very proud of reaching this milestone; we have a strong work ethic driven from every level of management for conducting our business safely, our health and safety performance and our objectives are the first item on our agenda at every board meeting," says Michael.
First Integrated Solutions prides itself on its ability to proactively respond to customer and market demands; for example, being competent to offer a multi-skilled integrated service package to clients. "Effectively controlling an efficient supply chain can prove costly for our clients and being able to combine five product/service categories into one integrated offering can provide significant savings for these clients," highlights Michael.
Alongside the change in trading name, First Integrated Solutions has undertaken a complete corporate rebranding exercise and has secured new additional and strategic freehold premises on Broadfold Road, Bridge of Don, Aberdeen, which will enable the company to push forward with its expansion plans. The company will retain its existing works on Silverburn Crescent but has relocated all offices, training centre, lifting equipment and tooling workshops and lifeboat workshops to the new premises. On top of this, a new site has been secured on Harfrey's Industrial Estate in Great Yarmouth which will open in March and which offer all services to those Aberdeen clients operating in Southern North Sea as well as supporting fabric maintenance and wind energy clients located in the area.
Michael discusses: "The Great Yarmouth site is in the process of opening as we speak and will provide a rigging shop, a team of inspection engineers, a lifting and tooling inventory and hire fleet and also support services for lifeboats, winches and cranes from Aberdeen."
Having set the foundations for continued growth and expansion through the acquisition of new sites and the addition of new divisions and extra skills, the company is keen to continue offering customers an integrated solution while also focusing on organic growth and international developments, as Michael concludes: "We have a very aggressive business plan in place which covers organic growth as well some potential acquisitions to complement our existing services. We are also actively committed to significant international location development as well."
First Integrated Solutions Ltd
Services: Manufacturer and provider of safety critical services