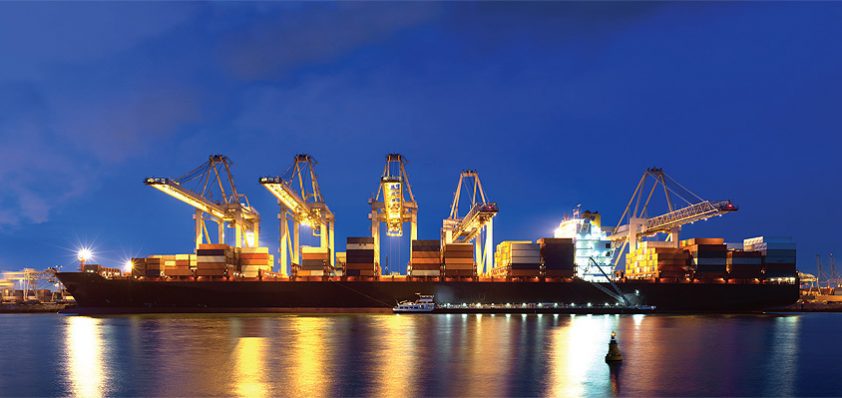 Safety first
First Safety BV works alongside ArboAssist on a national and international level, specialising in the security and safety on ships, wharfs and in the general maritime industry.
Based in the Netherlands, First Safety's 40 expert personnel are available 24 hours a day, seven days a week to advise and support companies in the application of safety regulations, risk inventory and evaluations. In addition the company is involved in the provision of fire, chemical and gas safety assessments, as well as carrying out safety training for VCA (Veiligheids Checklijst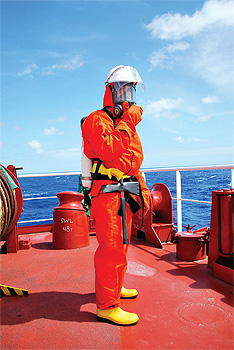 Aannemers) certification.
First Safety is the premier supplier of safety services in the Netherlands. Operating both on and offshore, the company is focused on the maritime industry and is currently working mainly on wharfs and ships for security investigations and provision of fireguards. With such a distinct focus on ships and shipyards, First Safety ensures it is an all-encompassing provider covering every aspect of risk for personnel and equipment on board ships. Whether shipping companies, yards or docks have fire brigades or safety experts of their own; First Safety is able to deploy its own safety specialist's onsite. Its special service is available on a temporary basis to cover illness or injury or on a long-term basis to add support.
This all-round aspect of the company ensures that its employees are able to take on and embody all safety aspects for an entire organisation. The added value this provides is demonstrated in the way clients' personnel learn to handle and resolve safety issues from the inside. Whether a safety expert covering all areas, a fire watch guard, safety officer or security officer, First Safety's employees work with the customer to achieve the highest level of safety as possible.
Hans Jansen, director of the company outlines other current projects: "We are starting to work with ships on a more international level aiming to take more of our operations abroad to the UK and Saudi Arabia. We are working with ship insurance companies, carrying out risk, safety and security surveys, as well as gaining a lot of business from fishing ships and trawlers.
Parlevliet and Van der Plas, for example, are big shipping companies with large fleets of trawlers and we carry out the safety services on their vessels. The strategy for development in the company is to maintain an open dialogue with clients about their needs and requirements. Recently we have provided a great deal of security on ships in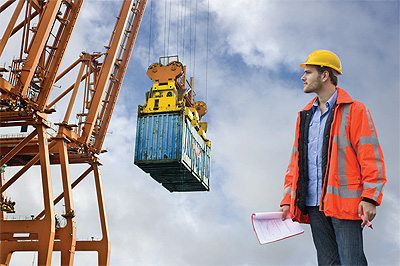 conjunction with the latest ISPS (international ship and port facility security) regulations."
First Safety's chemical division involves a team of qualified professionals who climb and crawl to inspect rudders, skegs, boiler rooms, engine rooms, pump rooms, tanks, vaults and voids. Part of the division's responsibilities is to inspect and certify that the atmosphere in work areas is safe for workers, or safe for hot work, with the preservations of life, health and property at the forefront of its operations. Gas free monitoring and measurement is carried out in containers, for the maritime shipping of cereals, commodity products, stored products and quarantine treatments – First Safety is able to provide gas-free certificates.
In addition to this, the company can offer courses, training and exams onsite for organisations and personnel to acquire VCA certification. With an increased risk of bodily injury and responsibility for workers safety, companies must be in possession of a valid VOL-VCA certificate. Taking control of risks is a task that contractors and whole organisations need to take in hand, by working to VCA certification risks are reduced, people work more carefully and there are fewer accidents. Being able to provide this advanced service ensures First Safety's premier position, not only providing inspection and auditing services, but also training others to take the responsibility for themselves.
Shipping and offshore contractors will always need to meet safety regulations and install safety features for the sake of personnel, equipment and the execution of responsible operations. As such Hans finds the current situation a very positive one for First Safety and believes this will continue in the future: "The conditions for us at the moment are 100 per cent, everything is going really well for us and we are experiencing no problems with the recession. We are having large companies approach us all the time with new safety control needs and at the moment our portfolio is completely impressive. The past two years have been very successful and I expect this will continue over the next three to four years. My long-term vision for the company is to be the best business in Holland and abroad for safety and security on ships – we always go that extra mile."
First Safety BV
Services Ship safety and security