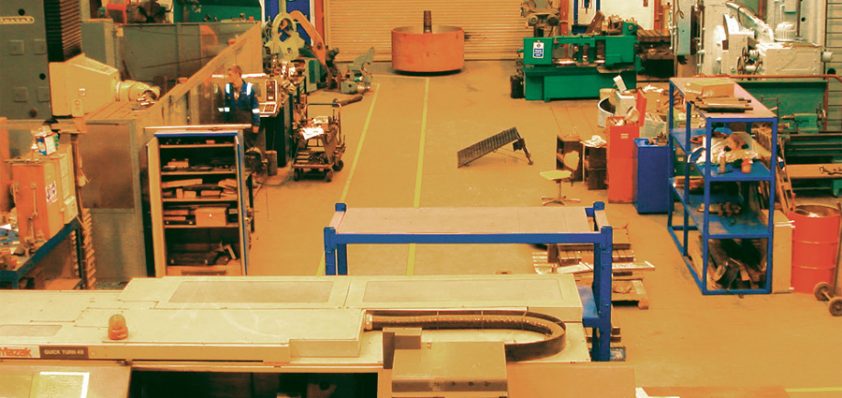 Reaching new heights
Fisher Offshore was formed in September 2006, following the merger of Scan Tech UK and Monyana Engineering Services – two companies that enjoyed over 20 successful years in the offshore industry.
Combining Monyana's expertise in lifting equipment and air compressors with Scan Tech's capabilities in offshore deck equipment and subsea tooling, Fisher Offshore offers customers a broader, more cohesive range of marine support services.
Today, the company is part of the James Fisher and Sons Plc organisation – a leading service provider in all sectors of the marine industry, and a specialist supplier of engineering services to the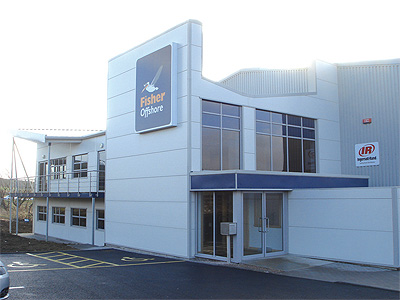 nuclear industry in the UK and abroad. As part of this group, Fisher Offshore has access to significant experience and expertise, which has been gained over more than 150 years of operating in marine environments.
Jake Lorimer, managing director for Fisher Offshore comments: "James Fisher and Sons began life as a small ship owner. However, over the last ten years the business has grown rapidly through a number of strategic acquisitions. As a result, the group is now a leading provider of marine and specialist technical services of the highest quality. Consequently, one of Fisher Offshore's strong points is its ability to leverage the strengths of the whole organisation to meet its customers' needs."
The group plans to continue expanding its offering through more strategic acquisitions. With this in mind, last year the organisation acquired the privately owned UK based Buchan Technical Services. Buchan is a market leader in the design and supply of centrifugal pumps, hydraulic power packs, and umbilical cords and reels, to the oil and gas majors, pipeline commissioning and testing companies, and the well servicing, well testing and environmental businesses, including the provision of operational manpower. This acquisition has enabled James Fisher to supply a wider range of sale and rental equipment to the offshore industry. Buchan has now become an integrated part of Fisher Offshore and has moved its activities to the business' site at Oldmeldrum, outside Aberdeen.
Jake continues: "Another of our key strengths is our extensive knowledge and experience of the offshore industry. We have people here that have been working within this sector for over 20 years – you can't beat on-the-job experience like this. Our highly qualified and extremely efficient workforce allows us to provide a complete inhouse solution, including fabrication works, machining and after-sales services."
This complete service is provided to clients requiring products from Fisher Offshore's comprehensive range of equipment and services, including winches, cranes and lifting equipment, compressors, offshore deck equipment, umbilical spooling services and subsea tooling. Supplying the offshore, construction and subsea industry, the business' product range is manufactured and refurbished to the highest quality. In addition, through the its fully computerised stock control and pricing structure, Fisher delivers the best possible service in the shortest possible time.
One of the company's most renowned products is the HydroDigger. Originally developed by Scan Tech, this solution produces the most robust, reliable and controllable seabed excavation system available in the market. The HydroDigger, together with its integrated launch and recovery system, provides a safe, secure and highly effective solution for Fisher's clients.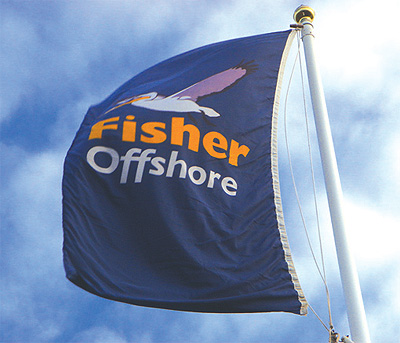 Deployed over the side of a vessel and operated remotely from its deck, this product works by producing a controllable column of water – thepressure of which effectively excavates the seabed. This minimises or eliminates the risks associated with physical contact, especially around complex subsea assets.
Fisher's product range is complimented by machine and welding facilities equipped with the latest technology and manned by expert engineers. Together with skilled designers, quality paint and finishing shops, every product, from the smallest hand winch to complex Zone 1 rated systems, is manufactured and refurbished to the highest standards.
The business' high quality products and services are used mainly on applications in the oil and gas industry. As a result, Fisher works with a number of the leading players in this sector and continually meets the challenging demands of an increasingly evolving market. Furthermore, through its 11-acre site in Oldmeldrum, Aberdeenshire, the company advises its clients on the best solutions for their needs. The size of the company's facility means it can hold a vast amount of stock, therefore ensuring products are available when the customer requires them.
Jake comments: "High stock levels are essential to meeting the demands of the offshore industry. In addition, this sector is changing rapidly and new processes and technologies are continually being introduced. As a result of this and increasing oil prices, some older oil and gas wells are now being regenerated. This is very promising for us, as we believe more opportunities will arise. The challenge now is to keep up with the demand for new technologies and develop in line with the market."
He concludes: "The oil and gas industry is extremely buoyant at the moment, and we believe it will continue to be so until 2010. Looking to the future, we plan to optimise the increasing opportunities within our existing markets and also venture into some new areas. By doing this, we believe that over the next three to five years we will be able to meet our current target of 50 per cent growth."
Fisher Offshore
Products Specialised lifting equipment