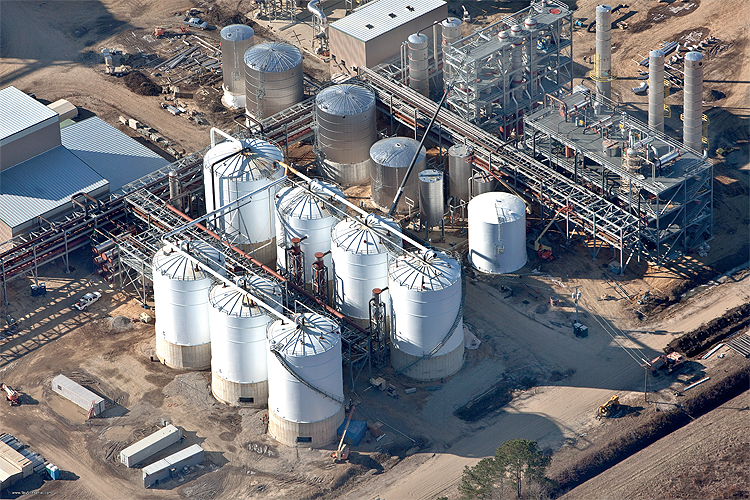 Made of steel
In 1948, Joe Fisher was a field foreman in the storage tank industry. He recognized the need for reliable, high quality tank repair services in the refineries of the north-eastern US, and in response, he founded a tank repair company in Chester, PA. That small business grew into Fisher Tank Company; its original location is now Fisher Tank's corporate headquarters. "There were about seven refineries in Chester within 50 miles of each other, and then Joe started doing repeat work and that's when the company took off. We have always had great people working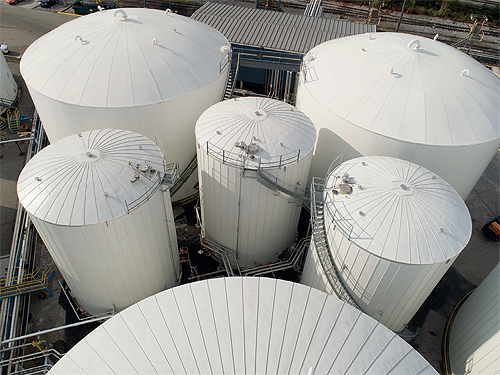 with us, which is what keeps us going, and then we grew into doing new tanks for water and chemical corporations as well as repairs," says Paul Windham, Fisher Tank's President.
In 1975, Fisher Tank Company sent Jim Ward to South Carolina to expand the company's footprint into the southeast and to establish an office and a fabrication shop. Mr. Ward hired a young salesman, Paul Windham, who worked out of his home and his car to reach new customers for Fisher Tank. "We realized we had a customer-base there and established our second plant to support both markets. We are a very conservative company in terms of growth, but while most of our competitors focus on one or two markets, we furnish one basic product to a variety of customers in several different industries." Paul shares.
"We are proud to be a turnkey service contractor. We take a design concept from the owner and consider the capacity that they're looking for. Then our engineering team completes the design, we buy the materials, and we fabricate and erect the tank," says Paul. Fisher also offers field painting services, and it can provide sub-contracting work for tank foundations. "We can pretty much do anything needed when it comes to a field erected steel storage tank," Paul adds.
As far as its portfolio is concerned, the business has undertaken projects for companies like Marathon, the largest refinery in the US, and Aqua Water, another huge water company that owns municipalities all over the country. "But we don't only target the big names. We could just as easily accommodate a small business need of one little tank at their location," expresses Paul.
Ten years ago, Fisher Tank invested in a state-of-the-art fabrication facility in Batesburg-Leesville, South Carolina. Both of Fisher's fabrication facilities house a hefty portion of automation including computerized numerical control cutting machines and plate rollers, and the SC shop offers in-house blasting and an environmentally controlled paint booth. "As the business has grown and new technology has come along, we have captured that technology to keep us leading in this sector, and so that customers know that they can rely on our capabilities," Paul shares.
"One of our largest projects was just completed down in Houston, Texas. We are not always competitive in that area, but these were very complicated tanks. They required platforming, and although they are not pressure vessels, they are built to hold pressure, which adds a level of complexity. Fortunately, we were able to get that done successfully. We designed, fabricated and erected 16 large tanks; some were stainless steel while others were carbon steel. We subbed out coatings and insulation. All in all, it was a great completion," he adds.
"Everybody needs tanks. When you fill up your car, that gas comes from tanks that are on a pipeline; from those storage tanks, the gas gets shipped out by truck to the gas stations. In your city or town, the drinking water is coming out of a tank. Chemicals are everywhere; we work for a lot of different chemical companies and they all need storage. When you read a newspaper or magazine, for example, that paper came from a plant relies on tanks for many of its processes," Paul explains.
Fisher Tank also provides storage tanks for companies as they move toward a sustainable future. "We build a lot of environmental tanks or waste treatment tanks. Our own equipment is of course environmentally friendly and some of our generators are classified as tier four, which means that they release the least amount of emissions," Paul shares, adding that the power industry, including alternative power sources, ethanol and other biofuels, and emissions control systems has been a major market for Fisher Tank for a long time. However, Paul emphasizes that Fisher Tank's most important resource is its people, who encourage innovation and efficiency across the board.
Paul credits Fisher Tank's people with the company's ability to create infrastructure of this magnitude. In 1996, the company established an Employee Stock Ownership Plan (ESOP). It is now 100 percent employee-owned, and every full-time non-union employee owns shares in the company. "Whether you speak to someone in the support side in the office, in sales, or whoever it may be, you are speaking to an owner. I think that is incredibly unique. From what we've seen, an ESOP tends to get better productivity. Within the construction industry a lot of people will take on a job and then when that is complete, people are let go, but we do our best to keep our key people because again they are owners and we put in a lot of effort into sustaining that," Paul explains.
The Covid-19 pandemic proved a great demonstration of the team's unity. "As an essential business, none of our jobs were really shut down. Because we work in energy, oil & gas, water and other essential sectors, demand remained high. We worked in line with CDC guidance to implement safety measures and to ensure that most of our office staff were able to work from home, which they did brilliantly. We slowly filtered everyone back into the office and now I can see that we are communicating better," Paul expresses. Like many businesses, Fisher Tank found that training new staff during the height of the pandemic was a challenge. "Our business is really not suited for remote learning because it is difficult to be fully engaged and involved over a Teams or Zoom meeting; you miss that interaction, and for our younger staff, it was just a pity that they missed out on the full opportunities that we would normally provide for them," he shares.
However, those circumstances have not hindered Fisher Tank's capabilities. "As a construction company, we respond to the needs of the economy. When Covid-19 hit, I would say that it only affected us the ways we had to adapt. We are very responsive, which has always been one of our strengths; we built up our field forces and we dealt with any issues on the fly," expresses Paul.
"We are a very solid company with incredible longevity among our employees. Mike Szelak, our recently retired President and current CEO and Chairman of the Board, has been with Fisher Tank Company for about 54 years," Paul concludes. With its 75th anniversary on the horizon, Fisher Tank is determined to uphold its legacy in the tank manufacturing and storage industry. As it evolves and adapts to industry trends, Fisher Tank will continue to refine its resilience and performance, while maintaining the company's core values of safety, quality and productivity, and in that order.
Fisher Tank Company
www.FisherTank.com
Services: Field erected welded steel tank manufacturer