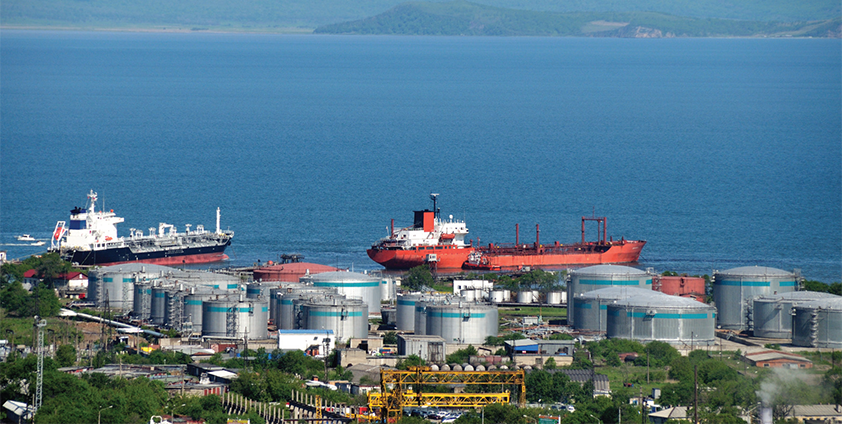 Flemming Automationstechnik
A measured approach
Since 1968 Flemming, a German business based in Lindlar, has been providing specialised, tailored solutions for clients with project needs that cannot be met by standardised products.
The business excels in developing solutions for complex projects that require comprehensive advice and customised concepts, or for when circumstances are so challenging that a tailored concept is the only option. In these instances, Flemming's customers can be assured that from planning through to commissioning they will receive expert guidance from a dedicated project manager specifically detailed to the successful completion of the operation.
Flemming's wealth of experience dates back to 1968, when the business was founded as an engineering office designing and producing electronic and control boards. Since that time the company has progressively grown, developing new techniques and using innovative technologies, such as the introduction of its own self-developed visualisation system in 1984, followed a year later by the introduction of CAD technology. More recently, the business was recognised as an official Siemens solution provider in 2002, an important step in terms of international reputation, and one which led to further expansion that resulted in a move to a new facility at Lindlar in 2008, which doubled its production and office space.
Today Flemming provides complete electric, measurement, instrumentation and control systems for process technology to clients in a range of industries including oil and gas, and chemical. The level of service offered by the business is underpinned by the knowledge and experience of its team of engineers. Through numerous international projects this team has consistently gained knowledge of new techniques and skills, as well as a firm understanding of its market. This thorough understanding provides the best basis for reliable planning and a successful project, as the team has knowledge of basic and detailed engineering in terms of services, process control systems, shipbuilding, software development, automation systems, human machine interface and engineering tools.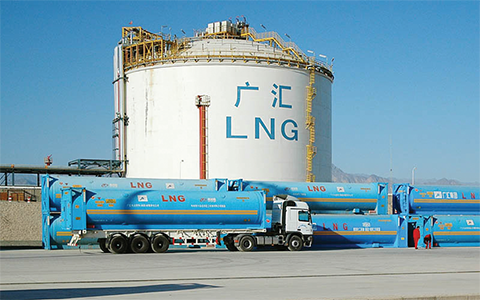 For customers in the energy sector Flemming provides solutions for process operations in the gas sector, chiefly its Intelligent Training and Simulation System (ITASS) for cryogenic gas plants. The ITASS autonomously tests the response of the control systems in order to randomly generate process disturbances to ensure the highest safety and efficiency throughout a plant. With experience and safety being essential to modern oil and gas operations, Flemming can ensure clients receive both, as for decades it has been designing, planning and manufacturing process-orientated control technology and special safety monitoring and control systems for a range of specific applications.
For example, gas processing plants have a very specific set of requirements as natural gas in its raw form contains a number of undesirable elements that need to be separated off before the gas can be transported or processed further. In this field Flemming supplies a range of process automation systems for compressor stations, regeneration, dehydration and gas treatment plants.
One of the most demanding areas of gas processing and production is in transportation, particularly as to transport gas large distances across the ocean it must be cooled significantly to -162 C to a liquid form. For this, the control and process systems are in place to ensure the permanent availability of compressors and cooling loops as safety monitoring is vital and presents a major challenge. Flemming's solutions for this area are among the best in the world, with the business providing the complete control and alarm system for the gas plant (loading/unloading, reliquefaction of the gas phase, alarm and tank management, ballast systems, low voltage switch gears and power management), alongside motor control centres of up to 6.000 ampere.
Whilst innovations such as Flemming's specialised control system are clearly aimed at the market demands of the energy sector, the company's knowledge of the ship building process is a major contributing factor in their success. In this respect, the business is able to offer the world's first teleservice module with ship classification approbation by DNV – Televisitor. A remote control service for automation systems onboard vessels, the Televisitor enables authorised persons the ability to monitor, and if necessary remotely control, the operating station of the ship from anywhere in the world. This is achieved through a simple onshore-offshore internet connection, as opposed to any software installation. In order for an offshore computer to access this system through the Televisitor, it must be permitted by key-switch onboard the vessel, which prevents any unwanted remote access. This level of security is present throughout the entire system, making unintended modification of data via means such as computer viruses an impossibility.
Flemming's experience in the handling and control of gaseous and liquid substances also makes it the ideal partner for customers in the chemical sector, where the safe handling of extremely complex manufacturing systems with complicated reaction processes is essential. The process knowledge that the business has accumulated allows it to fully understand client requirements while bringing the optimal solution to the project. By using Flemming customers can be assured of a number of competitive advantages including higher availability and reliability, economical hardware construction, faster response times and processing speeds, cost-effective adaptation of control and, importantly, lower maintenance costs.
In fact, Flemming can be relied upon to provide 24/7 service and maintenance solutions to its clients in order to ensure maximum efficiency and productivity is retained. Although it has been proven throughout the industry that plants and systems provided by Flemming are highly reliable, in the unlikely event of a failure the business is on hand to offer maintenance, testing and repair services remotely and at various locations worldwide, as well as an extensive spare parts catalogue.
In the world of oil and gas, process and control operations in plants, tank farms, seafaring tankers and industrial facilities are some of the most demanding in any industry. By using the myriad of solutions and services provided by Flemming however, companies worldwide can ensure that their operations run seamlessly and in the most effective manner available in order to bring long-term success.
Flemming Automationstechnik
Services: Electrical, measurement and instrumentation systems