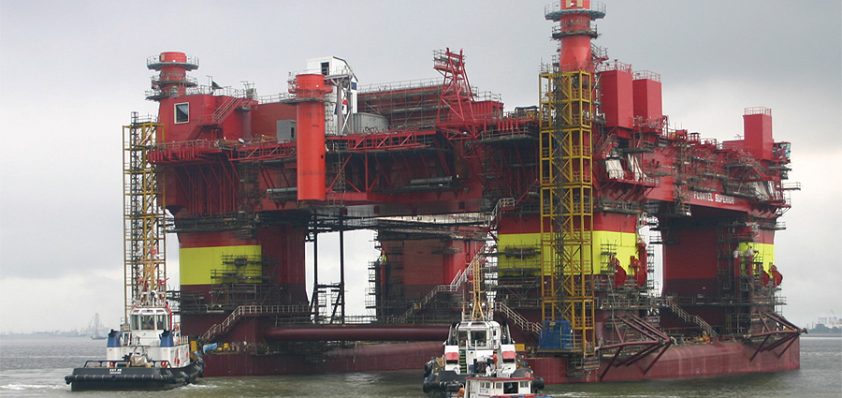 Comfortably ahead
Floatel International is a premier provider of floating accommodation to the oil and gas industry.
It was founded in 2006 with the aim of providing modern floatels in a sector where all other vessels are at least two decades old, offering little of the safety and reliability that contemporary accommodation vessels are able to. Following several recession-related delays the company's first asset, Floatel Superior, was delivered on March 18th 2010. It was notable for being the first new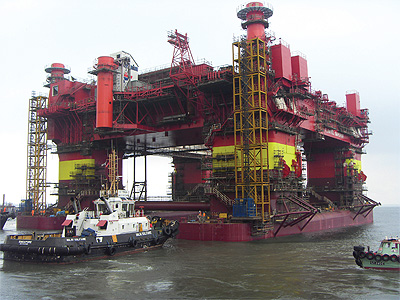 North Sea floatel in 20 years, complying with stringent regulations for operating on the Norwegian Continental Shelf. It was closely followed by the vessel Floatel Reliance, delivered on October 29th 2010, designed for medium harsh environments and offering slightly larger accommodation capacities. Both were built by the Singaporean yard Keppel FELS.
Together, the pair have had consistent employment rates with some of the most notable oil and gas majors in the North Sea. Since the last time European Oil and Gas featured the company, both floatels have been involved with major projects as Peter Jacobsson, CEO, describes: "Superior has continued to work for Statoil at Oseberg Field since the start late April 2011 and is expected to be relocated to support some other Statoil North Sea assets later this year. Meanwhile, Reliance has continued its five-year contract for Petrobras, operating both alongside fixed production platforms and floating production vessel (FPSO). Before we relocated to the FPSO we needed to reduce the height of the gangway in order to be able to land the gangway on the FPSO deck. Nonetheless, this was successfully achieved within the stipulated time."
The immense success of both these vessels has led Floatel International to order a third unit for its fleet, Floatel Victory, which began construction last year, also at Keppel FELS, and is expected for delivery in November 2013. Unlike the Superior and Reliance, Victory is built to meet the standards of the UK and yet, like Superior, is built to fend against the harsh North Sea environment. This means, of course, that it can operate not just in the North Sea but other major drilling regions worldwide including the Gulf of Mexico, Brazil Western Australia and West Africa.
Victory is a 98-metre vessel with accommodation for 500 people, 35 office workstations, and a main crane with 120 tonnes lifting capacity. One of its most significant features, making it stand well ahead of its competition, is the inclusion of dynamic positioning (DP 3), offering the highest amount of redundancy. The Victory will also possess a ten-point mooring system and telescopic gangway with +/- 7.5 metre telescopic range to offer maximum security and reliability no matter the environmental conditions.
Floatel International has signed a letter of intent with Keppel FELS shipyard for construction of a fourth unit that will be built to comply with the rules and standards for operation on the Norwegian Continental Shelf.
"Today, since taking delivery of our two current vessels in 2010, we have become very much an established player," says Peter, talking about the success of the company during the last year. "We have an organisation of 35 people in Gothenburg dealing with management for Reliance and Superior. The company also has a site office in Singapore that looks after the newbuilding at Keppel FELS and site offices in Norway and Brazil. In total, Floatel International comprises 230 people including the marine crews. The benefit of the last year for us is that we've been able to establish ourselves as a true contract expert with long-term contracts in the North Sea. We have a backlog of work currently valued at $500 million with further options, and with those further options it is closer to $1 billion. All in all I would say that this, if anything, shows we have established ourselves in the market and are committed to expanding our scope in the future."
The high safety specifications of Reliance, Superior and Victory mean that the future holds opportunities across the entire globe. Floatel International recently signed a contract with BP Exploration Operating Company for providing accommodation at the Clair Ridge Development Project, located west of the Shetland Isles on the UK Continental Shelf. Beginning in June 2015, the Victory will provide accommodation on a firm yearlong contract. The agreement comes with options for BP to extend its stay beyond 12 months.
The company is not looking to tie itself to the North Sea, however. "We are not pinpointing our development in a certain geographic area," confirms Peter. "It depends entirely on where work is best and where we get the best contracts for our assets. Currently that is in two areas – Gulf of Mexico and North Sea – but we have worked other places in the past, such as in Australia for ConocoPhillips, so it is no big deal for us. We just want to give the client the best service possible. Finance is always a challenge of course but it is something we have learned to live with, and the oil and gas industry is aware of these challenges whilst doing its best to get the best financing possible."
He concludes with confidence in the long-term future of Floatel International and its superior capabilities: "It is difficult to predict oil and gas prices so we have to be careful of not saying we want to expand by a certain amount, as we can't be that accurate, but the best possible approaches are being taken to get the financial security we require. We will continue to supply the market with modern, high-quality and comfortable accommodation and services to the oil and gas industry. That has always been our raison d'être since day one: to be the preferred supplier. Our path forwards will continue in this direction."
Floatel International
Services: Modern floating accommodation