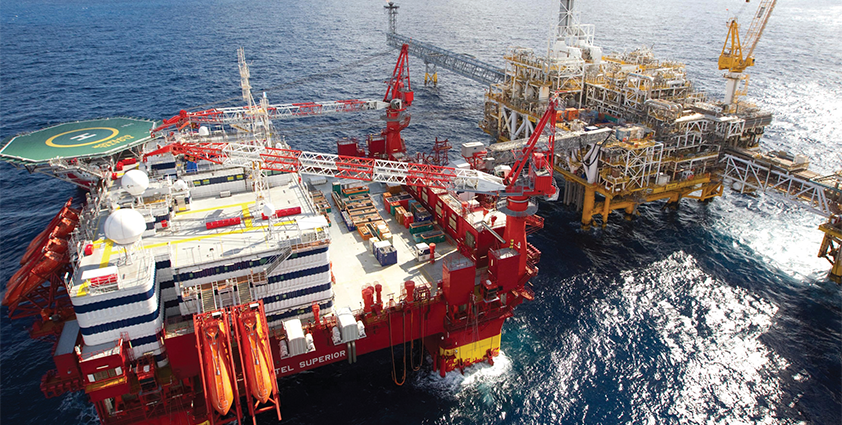 The new generation
Floatel International Ltd was established in 2006 with a clear ambition of being the provider of a new generation of offshore floatels in a sector dominated by ageing vessels for accommodation of workers on offshore oil fields.
Since this time, the ambition has grown into a vision to own and operate the most modern, safe and reliable floatel fleet in the world designed to meet the demands set by challenging new projects in deep water and harsh environments.
Whilst Floatel International Ltd itself is incorporated in Bermuda, it has also established a subsidiary, Floatel International AB in Sweden to provide the Company's onshore operational support services, marketing, tendering and supervision of the new floatels. Floatel International AB has a management team with extensive experience within the offshore construction and floatel service industry spanning more than 20 years.
At present, Floatel International owns and operates two DP semisubmersible accommodation and construction support vessels. These rank as the most modern and technically advanced floatels in the world, providing a full scope of capabilities that are required for the development and maintenance services of oil and gas fields.
The first vessel, Floatel Superior, was delivered on March 18th 2010 – 43 days ahead of schedule – and began operating immediately upon delivery. Notably, it is the first new build floatel designed for the North Sea market for over 20 years. Equally, at the time of delivery Floatel Superior was the only floatel designed to be fully compliant with the stringent rules and regulations for all year operation on the Norwegian Continental Shelf. However, it is also targeted at operations in other areas of the world.
Offering both accommodation and construction support, the vessel is equipped with a 440 person capacity in single bed cabins and a triple redundancy class 3 dynamic positioning system (DP 3), being one of only two units with DP3 in this market. Floatel Superior also has a telescopic gangway for safe transfer of personnel to the installation in question, and with a long telescopic action it enables the vessel to remain bridge connected even in severe weather conditions.
The vessel's first contract was with ConocoPhillips Pty Ltd Australia, providing support during the Bayu Undan field shut down programme, for a period of approximately three months. Floatel Superior's large payload and deck area in combination with its dual cranes makes it ideal for construction support during decommissioning of offshore oil and gas installations, as well as new construction and maintenance activities. Since then, the vessel has continued with contracts for Talisman and Statoil in the North Sea.
The second vessel, Floatel Reliance, was delivered 63 days ahead of schedule on October 29th 2010, and commenced a five-year charter contract for Petrobras in January 2011. The scope of the charter includes maintenance and safety support for fixed installations, semi-submersibles, and FPSOs within Brazil.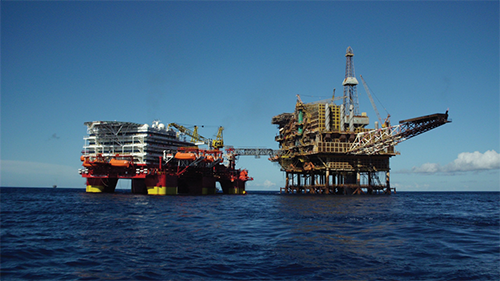 Designed for cost efficient operations in moderately harsh environments, Floatel Reliance is ideal within the Brazilian sector, being equipped with fully redundant DP 2 positioning system designed for support operations in close proximity to other offshore facilities. A 120 tons heavy lift crane is also installed with a reaching distance sufficient to transfer goods and material to the adjacent installation, alongside an auxiliary crane of 25 tons capacity.
As part of its service offering, Floatel International AB is committed to ensure that the highest standards of health, safety and marine environment protection are adhered to, both onboard and ashore. The ultimate objective is to establish and maintain a culture where there are no accidents, injuries or losses, and no impact on the environment. In implementing this philosophy, Floatel International AB is certified in accordance with ISO 9001 for quality management, ISO 14001 for environmental management and with the occupational health and safety management standard ISO 18001. During the summer of 2011, Floatel International placed an order with Keppel FELS shipyard in Singapore, for the construction of a third DP semisubmersible accommodation vessel – Floatel Victory. The estimated delivery of the vessel is the first quarter of 2014. This investment places Floatel International in an even better position to ensure additional growth and a solid contracts backlog by actively utilising capital markets. A growing maintenance and repair backlog from global ageing of offshore installations means that the current supply of floatels is expected to become squeezed even further in coming years. At the same time offshore activity is on the increase as a consequence of improved market conditions and higher energy prices.
In meeting these demands, floatels are a faster and cheaper alternative to other types of offshore support, such as helicopter and boat shuttles, as they enable oil companies to bring fields on-stream in a shorter timeframe by offering accommodation ukand logistical support alongside the installation itself. Several new installations that are now coming on-line require extensive hook-up and commissioning support, and this is another area where floatels hold a cost-effective position. As part of this, increased activity in remote and deep water areas requires larger units with large deck capacities and powerful DP systems.
Such activities are taking place in waters across the globe in accordance with the mature or emerging nature of each market. Within the North Sea, these are mainly focused on extending the lifespan of fields in line with increased activity levels, whereas Mexico, Brazil, Asia and Australia are seeing a rise in maintenance as well as new field developments. At the other end of the scale, West Africa is heavily engaged in major new development projects in deep waters. With such favourable market drivers, and the quality status of its own units well recognised, Floatel International is well prepared for riding the waves of opportunity.
Floatel International AB
Products: Offshore floatels