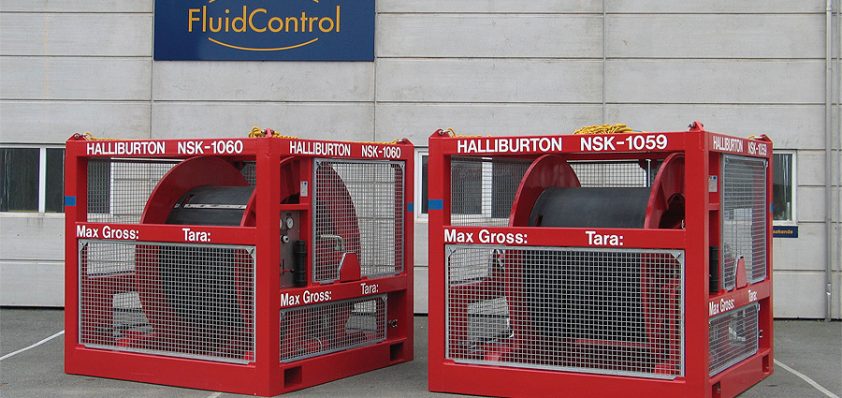 Taking on fluids
Having been founded in 1998, Fluid Control Services of Sola in Norway is this year celebrating its tenth anniversary.
Over the last decade the company has evolved to become an experienced and fully integrated business within mechanical services, rental and sales for the oil industry.
Over this period the business has also become recognised for its quality products, reliability and first class customer service. The Fluid Control Services name has rapidly become synonymous with a 'can do' attitude and its ability to meet its customers' current and future demands.
The company's overall strategy is to:
Deliver high levels of service
Be customer orientated
Offer quality performance in all areas
Be cost efficient
Be profitable
Take care of employees & owners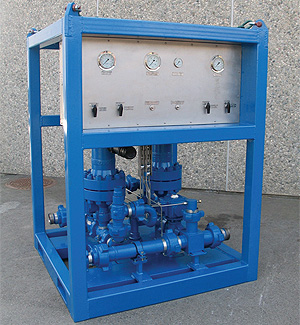 In terms of the company's overall capabilities, Fluid Control Services boasts workshops totalling 1500 m2, storage facilities amounting to 250 m2, offices covering 300 m2, a 40 m2 paint cabin, a five-tonne overhead crane, and a 1500 m2 yard area.
Fluid Control Service's operations can be split into four main divisions / areas of work – sales, rental, engineering and service. In all of these sectors the company can provide an expert service for its client base.
Sales
In terms of its sales division, the company produces an extensive range of its own equipment, with CNC machines allowing it to offer the complete process from bare steel through to the finished product in-house.
Fluid Control Services is also an agent for SPM products in Norway and serves the oil industry with a range of products and services, including check valves, hammer unions, plug valves, swivel joints, loops, tees, pup joints, butterfly valves, chokes and relief valves.
SPM, based in Fort Worth, Texas, is a leading manufacturer of high-pressure well service pumps and related flow control equipment, which operate in abrasive, high-wear applications in oil and gas drilling and extraction.
Rental
Since European Oil & Gas last featured Fluid Control Services in May 2007, the company's rental fleet has grown significantly and now totals around 6500 items. This important part of the organisation can offer chicksan containers, safety restrain systems, hydraulic power packs, hydraulic torque wrenches and manifolds. The
company has been building foam/defoam manifolds to meet customer specifications for many years, with clients able to approve a model from an expansive 3D library of chicksan equipment, before the fabrication of the customer-specific parts begins.
Engineering
Fluid Control Services' list of engineering services includes a specially-made Halliburton hose reel that has been rebuilt for the customer, from chain drive to direct hydraulic drive whit reduction gear, with an almost completely rebuilt level winder. The company's other engineering services include a hydraulic remote operated valve, hose reel power packs, fully automated pulse dampeners, and air remote operated valves, as well as its modifiable hose reels.
Service
An integral part of Fluid Control Services' complete package is after-sales servicing and repairs for a number of product categories. Taking seven days, its general service consists of visual checks,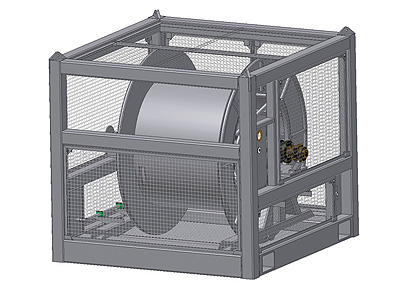 cleaning, greasing, leakage repairs, pressure testing and spot painting, while the major recertification, which can take up to 21 days, also includes sandblasting, parts changes, MPI, wall thickness checks and pressure testing.
A mark of Fluid Control Services' expertise across all these areas of its business is its highly impressive client list. Amongst the industry big hitters that the company has worked with are Statoil, Schlumberger, Baker Hughes, West Contractors and Subsea 7. In addition, Fluid Control Services has linked up with ExxonMobil, Halliburton, ConocoPhillips and Transocean.
Fluid Control Service's ability to customise its service to its clients exact requirements is also a real advantage. Talking in April 2007, the company's business manager, Arve Haaland outlined this ability in more detail: "If our clients have a special need, our in-house engineers are able to modify all of our standard equipment so that we can deliver a complete package to them in reasonable time. If there is something that they need that does not come as a standard from SPM, this ability to create a complete, customised package is one of our particular strengths."
Fluid Control Services' constant focus on R&D is also key. Arve continues: "This is happening all year round, with a new project always going on. For instance machining is fairly new to us, while we have also started welding all types of materials that we are involved in, and have began producing larger hose reels."
Summarising the company's key strengths, he concludes: "Fluid Control Services delivers a complete package to our customers, from inhouse equipment, with a full range of hoses and welding, through to documentation. We want to be the best in our field, and will continue to offer the best possible levels of customer care."
Fluid Control Services A/S
Products: Flow line, pumps and manifold systems