Go with the fluid & flow
FluidHouse is the leading supplier of hydraulic and oil lubrication systems in Finland and one of the most important manufacturers of paper machine hydraulics worldwide.
With more than 30 years of experience in the development of fluid automation systems, the company has developed a wide range of innovative solutions. From its leading position in the domestic market, FluidHouse has set out to become a world class provider for Intelligent, Environmentally Safe Fluid Automation Solutions.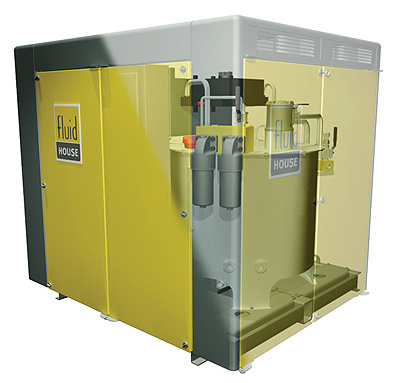 Employing the latest processing and control technologies, the company's automation systems offer comprehensive solutions for a great variety of industries. The business' strengths lie in system and automation design, project management, patented products and sustainable product development. Furthermore, theorganisation's full service, from design to complete 'turnkey' deliveries, enables its customers to concentrate on their own core business. As a result, the company has become a trusted partner to its clients.
Over the years, FluidHouse has become renowned for high quality systems, which are both reliable and efficient. With this in mind, the company is certified according to the ISO 9001 quality standard, which is the highest international standard for design and manufacturing excellence. In addition, the company's products and services are qualified in the Achilles Joint Qualification System for suppliers to the oil and gas industry.
FluidHouse places a large emphasis on product development – the company is continually looking for new solutions, which meet the demanding needs of its customers. The business' fluid power solutions are based on advanced technologies, which incorporate the latest findings in hydraulic flow and fluid power technology, and comply with strict environmental regulations.
Looking at product development, Juha Keto- Tokoi, product group director for the company comments: "Power units have traditionally been located in separate hydraulics rooms therefore their noise level and use of available space have not been major issues. However, due to tighter environmental regulations and the more varied placement of machinery, noise and space have to be considered. To meet these new demands, FluidHouse has developed the Silent Power product concept. This solution uses patented technology, which utilises the latest flow solutions and also conforms to new demands set by environmental regulations."
He continues: "The main differences between the new concept and traditional systems include compactness, a cased-in structure enabling effective sound proofing, and enhanced capacity utilisation for tanks. These quiet and clean units can be placed in the immediate vicinity of actuators, therefore eliminating the need for separate hydraulics rooms and lengthy piping. The concept's modular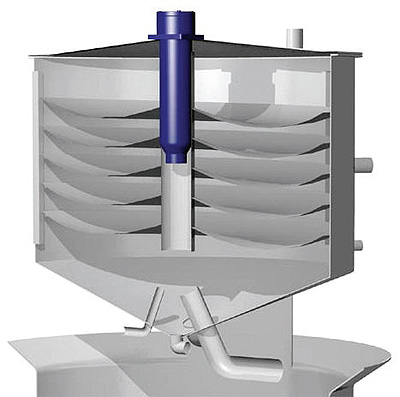 structure enables the flexible creation of customer-specific solutions using reliably tested modules. Furthermore, an easy to use control and monitoring system, flexibly connected to the customer's existing systems, has been another important area of development."
In addition to product innovation, the company is continually looking to improve its service offering. "We have recently developed a service concept called FluidEP Study. This involves our highly skilled employees going to plants and undertaking case studies of the systems. As a result, they record what condition the system is in and identify critical problem areas which needs to be undertaken as soon as possible. This also gives us the chance to talk to our existing clients and see what areas we can improve upon. We are mainly providing this service to our customers in the pulp and paper industry, but we are now looking to implement it in other areas, such as the offshore sector and steel industry," Juha explains.
Extensive experience in designing and implementing demanding hydraulics, pneumatics and lubrication systems for the pulp and paper industry is one of FluidHouse's main strengths. The company has supplied thousands of individual fluid power units and complete fluid automation systems for some of the fastest paper machines in the world. Today, the organisation has plans to use this experience and knowledge to increase its presence in other challenging markets.
Juha explains: "We are now manufacturing and delivering fluid automation systems to a range of markets, such as marine, steel and offshore. One of the most exciting sectors for us at the moment is the marine and offshore market. We are now looking to increase our presence especially in these areas. To be able to achieve this, we are currently studying these markets to understand customer's needs and see how we can expand our business there. It looks like there is a real need for our experience and we have already seen good results in these areas."
He concludes: "The main countries we are concentrating on are in Europe – we are now trying to build relationships with companies in these areas to help us increase our presence there. As a result, I believe over the next three to four years we will have achieved a significant amount of business in the offshore market, especially in Europe."
FluidHouse
Products Hydraulic systems