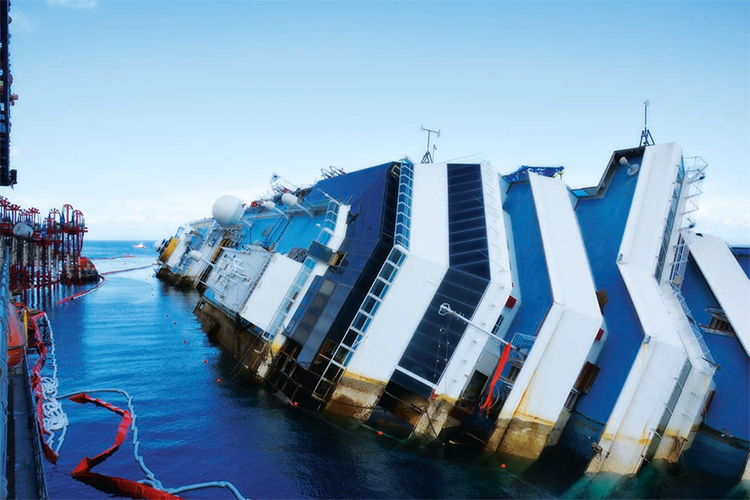 Strong foundations
The history of FoundOcean dates back to 1966 with the establishment of Wimpey Laboratories, which later became Wimpey Geotech.
The company was the first in the world to develop the process of offshore grouting, which is now used worldwide on subsea installations. In 1993, the successful offshore company SeaMark Systems acquired the offshore division of Wimpey Geotech, rebranding itself as FoundOcean.
With over half a century of grouting experience, successfully completing over 1000 offshore projects, the company holds firmly its position as the world's largest dedicated offshore construction grouting company. The primary focus of the business is within securing structures to the seabed by foundation grouting, be it a single oil and gas platform or multiple installations for offshore wind turbines. "We specialise in providing grouting services for construction of sub-sea structures, mixing the cement into the foundations of the subsea structures of oil and gas platforms and wind turbines, or for subsea pipeline support and protection, and repair of damaged or ageing assets," begins managing director Jim Bell, continuing: "If a platform is suffering from corrosion or damage, or needs to take additional load then we have a solution."
With a presence in South East Asia, the Middle East, the Gulf of Mexico and Australia, a large share of its business is conducted in the North Sea, serving the oil and gas and windfarm industries. In the region of 70 per cent of the structures in the North Sea are sitting on foundations for which the business provided grouting services. Recognised as an industry leader, FoundOcean was involved in the first offshore windfarm in Europe when construction began in 2003. The business was equally responsible for installing the first pipeline supports for Exxon in California, deployed by ROV in 300 metres of water. In recent years the business has gone significantly deeper, installing pipeline supports at a depth of 1244m in West Africa in 2012. "We are also well known for our involvement in the Costa Concordia salvage project, which is currently sitting on a foundation that we constructed.
"We are a technically led, innovative business with operational directors from an engineering background. Strategy is formed from a technical perspective, focusing on the clients' needs, allowing us to be innovative in challenging environments. There are always issues that arise offshore so it helps having a workforce that can adapt, so training is a key element in the company. Solving problems has become routine," explains Jim. With successful apprenticeship, graduate and trainee schemes, the company shows its commitment, not only to its own success but also to the achievement of its employees providing continued full support. In an industry where there is a push to drive down the installed cost, success also comes from the ability to reduce installation time. "In the last four years we have built bigger and faster equipment, increasing productivity from four tonnes of cement per hour to 15 tonnes. This represents a greater efficiency offshore with less vessel time," he adds.
"We work with a huge range of cements from the ordinary Portland product used frequently in oil and gas platforms, to ultra-high strength materials that have more than double the strength of standard cement, used on offshore wind turbines which are subject to much higher stresses and forces," points out Jim. The business also works closely with the large chemical company BSAF developing these high strength cements.
With bases in Scotland, Singapore, Mumbai and Houston, FoundOcean expanded its interests in 2013 opening a new office in Dubai. "We decided it was viable to establish a fulltime presence in the region and we are currently involved in the first offshore contract there, won through the local operation and not through long-term relationships with existing customers," says Jim. Working with contractors such as Heerema, Saipem, McDermott and RWE the business has enjoyed an active 12 months, following a four-year period of significantly less construction in the North Sea.
As the industry looks to extend the life of platforms the company has expanded into design services, establishing the new division SMR. Commenting on the expansion, Jim highlights: "We have a heavy involvement in structural repair for offshore installation, providing grouting services for repair clamps installed around damaged joints. Designing these repairs has been a natural progression from customer demand. There are few people in the world with the knowledge of 'off-design' codes but we have been fortunate enough to recruit one, who now heads the SMR division. We have already executed our first contract and we are seeing a high level of interest with enquiries."
Concluding Jim explains that the windfarm industry is moving into a consolidation phase, with work being completed installing turbines and cabling: "The next 12 months are set to be strong in the North Sea. We are also expecting South East Asia, the US and the Gulf of Mexico to become stronger markets. We aim to fully globalise our business, consolidating positions outside of Europe in the Middle East and the Gulf of Mexico, Australia and West Africa markets, supporting our already established position in Asia and India."
FoundOcean Ltd
Services: Offshore grouting services