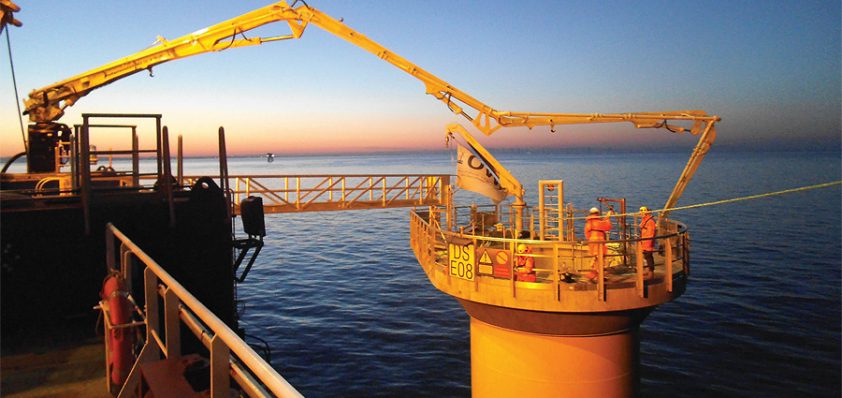 Unrivalled depth
As it celebrates its 50th year providing expert grouting services to offshore applications, FoundOcean continues to build on its global reputation for world-class engineering and technical delivery. Energy, Oil & Gas last spoke with the company back in 2014, when MD Jim Bell highlighted FoundOcean's continued expansion around the world and into new areas of the market. Two years on and the same strategy has seen it remain active, despite the challenges facing today's oil and gas industry.
"After we last spoke, we acquired a new business from the Netherlands called CAPE Holland, a specialist in developing and manufacturing innovative vibro-piling solutions," Jim reports. "This is an alternative to the impact hammer system, which has long been established as the standard, and has entered the market as a somewhat disruptive force. It is already making its way into the mainstream."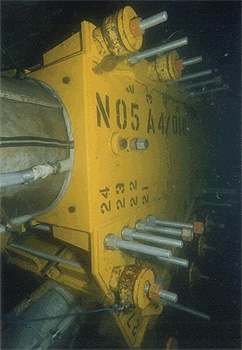 Having been adopted by various projects and contractors, such as Seaway Heavy Lifting, Heerema and with Saipem on a project in the Caspian Sea, CAPE Holland's vibro-piling technology eliminates the need for internal lifting tools and subsea guide frames with a single-lift operation, therefore saving time, space and equipment. "Strategically, this was a great acquisition to make at the time," he continues. "As it is still growing into its market it hasn't been affected by the general reduction in oil and gas activity so has allowed us to remain particularly active."
In terms of its core business of grouting however, FoundOcean has seen a significant impact on the amount of work it has been able to carry out, particularly in Europe. Despite this, its leading technical expertise has meant that in 2016 it has secured a vast proportion of offshore wind farm work, currently completing five out of a total of eight grouted turbine projects including Burbo Bank, Dudgeon and Race Bank and five out of seven substation projects in Europe.
"Crucially, the oil and gas sector isn't completely dead," Jim highlights. "We continue to do ongoing repair work on aging North Sea platforms on a rolling programme of repair and maintenance, and have just completed some strengthening work for the decommissioning of a concrete platform. There is also a reasonable level of activity in the Greenfield construction market in South East Asia, which continues to hold up. In fact, we're still active there to such an extent that at the start of July this year we will be opening a permanent office in Singapore to support ongoing projects and to recognise the fact that this is where the majority of oil and gas work is currently centred."
Indeed, Asia continues to represent one of FoundOcean's key growth opportunities, particularly as China starts to invest heavily into its own renewable energy portfolio. In June, the company will start its first offshore wind project in Taiwan for a Chinese installation contractor and, although not a huge contract with only two turbines (a further 28 will follow in 2017) it indicates a significant presence for FoundOcean in that market. "Thanks to the ready availability of investment and the government's desire to improve China's environmental climate at the moment, there is a huge and rapid push towards developing an offshore wind capacity over the coming years," Jim explains.
"What is great is that the Chinese contractors and developers are recognising that there are a lot of specialist skills that have been learned and developed in the European offshore industry, so they
are keen to use certain European expertise to carry out parts of work. Our specialist capabilities are included in this. Whilst there are some challenges concerning the different contractual and operational environment in this market, requiring us to traverse quite a steep learning curve, it represents a great opportunity as we move forward."
As FoundOcean continues to develop its international presence with offices in the UK, the US, Singapore, and India, plus agencies in Mexico, Canada and Australia, it is its unrivalled leadership of quality service and engineering standards that allows it to remain successful through challenging times. "We are an engineering-led and solutions-led business, often called upon to take on the more difficult and technically demanding projects around the world," Jim outlines. "We have lost out on projects before because they were deemed too simple and straight-forward for us, but have made up for this by delivering projects where we truly occupy a niche, such as ultra-deep water support. Last year, for instance, we set a new record by executing non-routine grouting procedures 1615m deep in the Gulf of Mexico."
The last couple of years for FoundOcean have been both challenging and positive, with progress being made around the world amidst the industry's downturn. Jim notes that the company reacted well in reshaping to retain its core strength and remain healthy to withstand such pressures, and expects that as the market picks up the business will be able scale up and increase activity accordingly. Its strategic partnership with BASF, its high-tech grouting materials provider, will remain as important as ever as it moves forward, as will its focus on acqusitional growth.
"Part of the success in acquiring CAPE Holland was that we were able to take its technical expertise and inject it into our international network," he says. "As we look to become more multi-disciplinary in our foundation services, we hope that similar acquisitions over the next 12 months and beyond will help us achieve even greater success around the world for years to come."
FoundOcean
Services:  World leading offshore grouting company