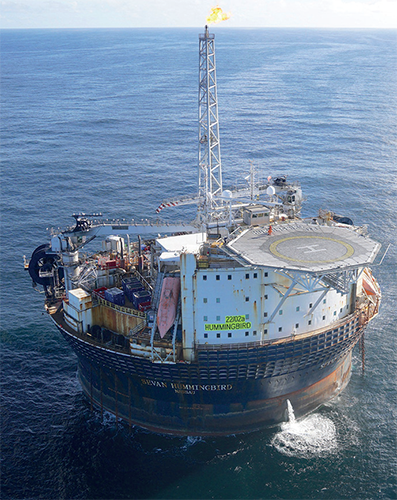 Drawing on its extensive capabilities and resources, engineers completed the 24,000 running hours service work on a Mitsubishi S12U engine installed onboard the 60m diameter length Hummingbird Spirit vessel, currently operating in the Chestnut Field in the Central North Sea.
Owned by Teekay but operated by Altera Infrastructure, Hummingbird Spirit is a cylindrical SSP300 vessel with offshore tanker offloading facilities and has an oil export capacity of 270,000 bbls on FPSO or 220,000 per offload tanker.
The work was carried out in several phases and involved engine disassembly with key components shipped to Royston's North East workshop where they were overhauled as part of the second phase of the job.
Main engine work included repairs to the crankshaft, installation of new turbochargers and air and oil coolers alongside checks and repairs to cylinder heads, liners, bearings, connecting rods and pistons. The final phase saw the completion of the work, reinstallation, commissioning and comprehensive engine load testing.