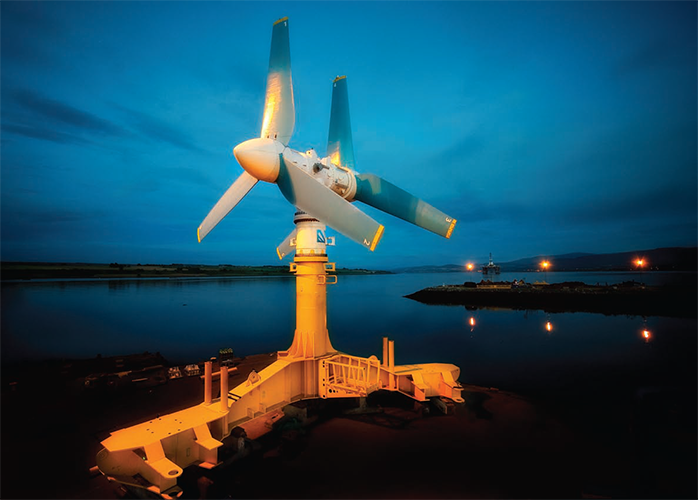 Wider experience
One hundred and ten years after its formation, Francis Brown Ltd is simultaneously still a family-owned company, and a global fabrication and engineering business.
The company works in a range of industrial markets including chemical oil and gas, renewable, and nuclear where its skills set is in demand. This is namely design, fabrication, welding, machining, assembly and installation in the form of cost-effective solutions.
During its history Francis Brown has proved itself adept at adjusting its business focus in line with the ebb and flow of the markets. When one industry is in decline, the company can shift its focus to a more prosperous sector and so on. Describing the current outlook, managing director Jamie Brown says: "The marketplace was very buoyant last year, and although there was a slower start to 2013 this is now increasing as well.
"We continue to see some fluctuation between markets, but are focused on a broad mix of work with different customers in our traditional marketplaces such as oil and gas and renewable energy. We specialise in high integrity fabrication, where the documentation requirements are as important as the steelwork itself. That trend is continuing as in general specifications are getting tighter."
In order to meet such requirements, over the years Francis Brown has continued to modernise and expand its facilities, which cover over 3000 square metres of workshop space. This includes the recent incorporation of nearby buildings, which the company has extended into. "In total we've got around 30 per cent extra workshop capacity," notes Jamie. "This has enabled us to develop defined areas for different materials ensuring the complete segregation of stainless steel, nickel alloys, and carbon steel.
"We've also been able to put in place a 'clean room' for stainless steel fabrication, and by moving this to a standalone facility, we can use the extra space to offer assembly and finishing services for carbon steel. We've already found a number of customers have taken us up on this new offering, as the market sees the benefits of plug-n-play equipment that can be unloaded and installed immediately, rather than needing to be assembled onsite. This enables the client to focus its resources on its main activities."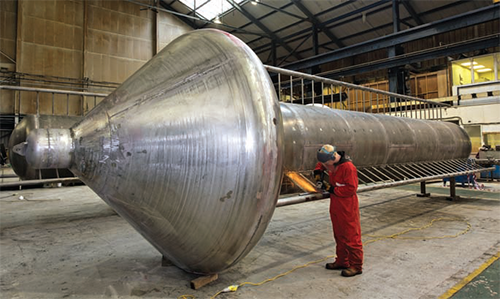 Francis Brown has also made some notable changes in its internal operations, including the introduction of new roles as Jamie explains: "We have brought in a technical manager to help assist the compliance team to ensure we meet the specifications of our clients. This was as a result of the increase in such requirements. We've also strengthened even further our focus on quality and health and safety. Just recently we have won our biggest ever export order from a company in China, because even though there are cheaper local manufacturers, they recognise the quality of our products and the associated lower risks."
Some of the typical products and services offered by Francis Brown include pressure vessels and process equipment including heat exchangers, pipelines, pig launchers, and tanks; plate and structural fabrications for pipe supports, access steelwork, architectural steelwork, skids and complex strictures; and material, welding and machining services. On top of this in the second half of 2012 the company launched its rapid response team, which can react quickly to emergencies where a fast turnaround is required.
"We've had some recent success in this area with an offshore cable laying plough that was damaged whilst working on the seabed and as a result the vessel had to come into port at the cost of £100,000 a day," highlights Jamie. "We worked around the clock to get the repairs done, and saved the client four days downtime, whilst still meeting the stringent quality and testing requirements."
Although not specifically part of the rapid response initiative, Francis Brown has generally worked to speed up its reaction times by introducing additional estimating power at its offices. This helps the company be more responsive in the ever evolving global markets. "We have a good order backlog in the oil and gas sector at present, including development of launch and recovery systems for Brazil, involvement in the Knarr field in the Norwegian North Sea, and work on the Ichthys LNG project in Australia.
"We're also putting a lot of focus on gaining repeat orders from our existing customers, who we maintain very good relationships with. By looking at more multiple quantity jobs we can increase throughput in the factory without increasing overheads, and therefore profitability," Jamie concludes.
Francis Brown Ltd
Services: Engineering and fabrication