A can-do attitude
With a willingness to embrace change, the confidence to confront 'set in stone' practices and the ambition to take the challenges of diverse markets it is no surprise that the company is still going strong at 112 years of age.
Francis Brown Ltd has a history that begins in 1903 with a modest, family-run wire working shop in Stockton-on-Tees. Continuing its family led tradition, the company has developed over the years to become a leader in the provision of services to the major industrial markets with their products in placed in all parts of the world. With over as many as 100 highly trained and dedicated staff, the company relies on its unrivalled core offering of project management, design, fabrication, welding, machining, assembly and installation services to provide a quality and cost-effective solution to a range of customers.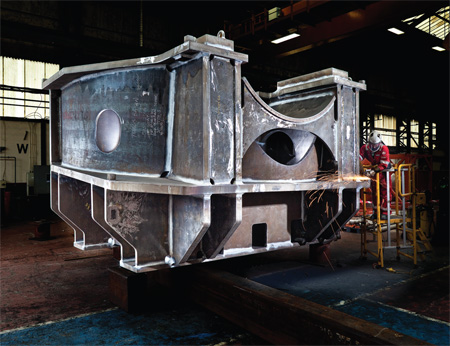 Health and Safety together with Environmental Integrity are high amongst the company's guiding principles. Francis Brown continues to grow from strength to strength and it holds much of this success up to the active and highly reputable work carried out by its employees. Also attributable to its continued success is the company's ability to modernise and expand its operating facilities. Staying true to its roots, Francis Brown still locates itself in Stock-on-Tees, but today it occupies a facility with over 5000 square metres of workshop space, including a 'super clean room' and a segregated workshop for stainless steel and nickel alloy fabrication.
Additional to the workshop space there are 1500 square metres of warehouse space, which can double up as both storage and a large component fabrication space.
The embedded craneage facility was recently called upon to move the single heaviest component that the company has fabricated in its 112 year history weighing in at an impressive 65 tonnes. Other facilities within the company's site include in-house saws, guillotines, plate rolls, CNC machines, machine tools and advanced welding machinery. Keen to demonstrate its ability to keep up with an ever-advancing industry, to accommodate demands on dimensional integrity Francis Brown has invested in the industry leading 'Faro Tracker' laser measuring equipment to keep one step ahead of its major competitors.
Francis Brown has been a key player in the oil and gas industry for decades, establishing for itself a 'can-do' reputation for bespoke equipment, and over the years has demonstrated this in a vast range of applications. Amongst many others, solutions supplied by the firm to the industry include launch and recovery systems, tether management systems, flare tips, waste recovery units, pipe work, reels, dump tanks, vessels, running tools and handling systems. With equal attention paid to after-service, the business incorporates a rapid response team to facilitate emergency support for breakdowns, failures and other unexpected work. This is supported by ISO 3834 accreditation and strong working relationships with a host of certifying bodies like Lloyds, DNV, ABS and Royal Sun Alliance in order to maintain high standards of provision.
With many years of experience in the Oil & Gas and Nuclear sectors it was probably inevitable that Francis Brown would take a keen interest in the Renewables sector and that has proved to be the case with its contribution to landmark projects such as Atlantis Meygen, Scotrenewables SR200, the Wave Hub Subsea Socket and many more.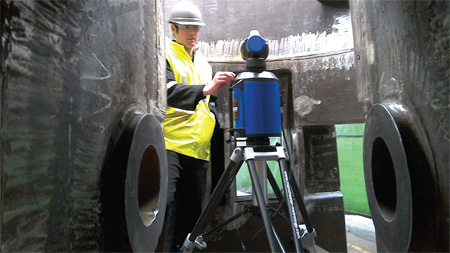 Elsewhere in the sector, Francis Brown has manufactured wind turbine transition pieces, trenching equipment, sub sea ploughs, cable installation equipment, launch and recovery systems, winches and access platforms for offshore applications. It has also worked on additional fabrication such as lifting equipment, over boarding chutes, diverters and deck grillages in order to enable mobilisation of support vessels within the industry.
Supporting services in this field is crucial as investment and development continues to drive energy solutions towards a more sustainable future. This is clearly something Francis Brown holds in high regard as, since 2009, the company has been carbon neutral. Keen to help spread this highly regarded accolade, the business uses this expertise to offer its customers the opportunity to make their own projects carbon neutral through its unique carbon compensation scheme.
The future for Francis Brown will be defined by this sense of environmental responsibility whilst it continues to develop in new markets and increase its footprint. Following its core principles of safety and sustainability on its journey to becoming an industry leader, Francis Brown will continue developing and training its highly-skilled team to be reactive to the ever changing industrial landscape. With a strong reputation for quality and a track record of delivering highly technical and bespoke solutions to a range of industries, adhering to this strategy looks set to secure the company's successful future.
Francis Brown
Services: Independent suppliers of high integrity, highly compliant and safely manufactured fabrications, Francis Brown offers design, fabrication, welding, machining, assembly and installation services to the oil & gas, renewables, chemical, nuclear, rail & utilities sectors