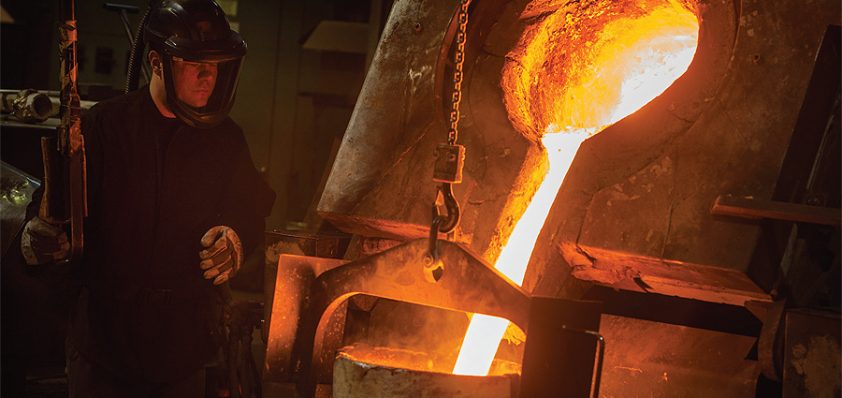 Dynamic hydronic balancing controls
With roots dating back as far as 1944, Frese has more than seven decades of experience and specialist knowledge in developing innovative fluid control and component solutions for the HVAC, plumbing, marine and offshore market sectors.
Børge Frese founded the business when he acquired a modest foundry producing small-machined products in a basement in the Danish city of Slagelse. The company soon established a solid reputation across Denmark for the production of metal products including aluminium pots and pans, door-knockers and bronze candlesticks. As Frese continued to expand Børge gradually extended the foundry and soon made room to accommodate the production of valves. This development allowed the business to expand rapidly and quickly establish itself as a leading specialist in the production of valves and associated components for clients operating within the commercial heating, ventilation, and air conditioning (HVAC), shipping and offshore sectors.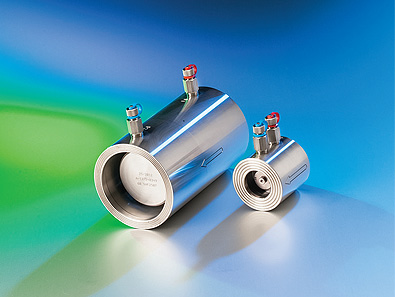 Throughout the 1960s Frese continued to invest heavily in advanced valve production machinery, which later enabled the company to develop and patent innovative new valve technologies. During the 1980s Frese finally introduced its renowned dynamic balancing valves and by 1989 had taken the milestone step of dividing the business into two separate companies, forming what would eventually grow into the Frese Group. Frese Metal – og Stålstøberi A/S operates as a high-tech foundry, while Frese A/S continues to develop and produce dynamic balancing valves. Today the Frese Group continues to operate two separate businesses that provide a solid group structure that incorporates the skills and collective knowledge base to develop and deliver the best fluid control and component solutions to its customers across the globe. The continued success of the business has lead to the development of a global network of specialist distributors, sales offices, partners and subsidiaries. Frese is currently represented throughout the world with subsidiary offices within China, the UK, Germany and Turkey and sales offices in the Middle East, Australia and Europe.
Frese continues in the tradition of being a family-owned company that divides its focus across four key business areas, comprised of HVAC, foundry, marine and plumbing applications. To further emphasise the group's competency across its four targeted market sectors as well as the common synergies throughout the business, the Frese Group unveiled a reinvigorated brand image and newly designed website during January 2016. The new brand image consists of a refreshed Frese logo that combines the traditional and recognisable Frese logo with the company's corporate colours, which is today used across the Frese Group to create a common brand identity. In addition to the new logo, a new Frese Group website has been developed to deliver information about the Frese Group as well as providing a gateway to the individual business unit websites. "These changes form part of our strategy that aims to present a stronger, united group image to all of our stakeholders," comments Frese Group CEO, René Barington. "The new branding will help to create a consistent image for the Frese brand globally whilst helping to demonstrate our knowledge and expertise across the individual areas of our business."
"The approach for Frese over the past couple of years has been to have a more dedicated industry focus. To do this we can take the same innovative valve technology and deploy it in various industry applications," adds Business Development Director, Morten Møller. "This means that we are able to adapt our valve technology to meet the environmental or other unique requirements of each market sector. For example the oil and gas and marine industries each have stringent requirements such as special test qualifications and certification to obtain, which is where having different focus areas across the company allows us to provide each industry with best solution for the application."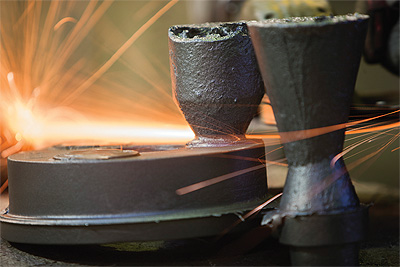 Core to the success of the Frese Group is the company's position as a global leader in manufacture of dynamic balancing valves for a range of markets including HVAC, marine and industrial. Dynamic balancing valves represent an innovative alternative to traditional hydronic balancing methods through the use of static balancing valves to provide a system with efficient and accurate flow limitation as well as differential pressure control. This means that intended flow conditions are achieved at all time, regardless of pressure fluctuations. "The general benefits of using dynamic valve technology are huge, as the basic principle of dynamic balancing is that it is possible to always control the flow through various systems at all times," Morten explains. "In typical marine and offshore heating and cooling applications for example, systems do not control themselves due to the constant changes in the system characteristic but dynamic balancing valves control the hydrostatic balance in the system at all times. This offers significant cost savings in terms of the amount of energy used, the increase in system performance and efficiency as well as in terms of the number of valves installed. Dynamic balancing valves have three distinct functions, flow, pressure and temperature control, that can reduce the initial cost of investment in a new system by reducing the number of required valves."
The Frese range of dynamic balancing valves include pressure independent control valves (PICV) and flow limiting valves in a range of materials that ensure that clients have control of their systems at all times. Dynamic balancing valves offer a huge variety of additional benefits including energy savings, increased overall efficiency, low initial investment costs and reduced commissioning costs. Throughout the remainder of 2016 and beyond, Frese will seek to continue to highlight the benefits of dynamic balancing valve technology to offer clients an effective solution with both environmental and cost-saving implications. "The offshore and oil and gas industries tend to have a very traditional and conservative approach towards changes in technology. However this is not a new technology, as we have been providing dynamic balancing valves for over 25 years meaning that it is a proven solution with many domestic, marine and industrial installations," Morten observes.
"With the on-going push for reduced energy consumption in environmental legislation throughout world, dynamic balancing valves offer greater environmental accountability and increased sustainability," he concludes. "We are specialists in working with special alloys and we manufacture all of our products ourselves, which means that we can control the manufacturing process and the resulting quality of the valves. We intend to see Frese continue to be the leading supplier of dynamic valve technology and will continue to push the benefits of this system as a green and sustainable solution."
Frese AS
Services: Foundry and valve manufacturer