How collaboration can boost innovation in the energy sector. By Richard Cockburn
The oil and gas sector in the UK has faced significant pressures over the past few years, not least in the form of 'lower for longer' oil prices and a political drive for decarbonisation and investment in renewable sources.
In a sector often slow to change, the industry's largest players have had to look at how they will and adapt business models in order to remain relevant and secure competitive advantage. Collaboration with smaller innovators has been one response to these shifting sands.
£5.4bn invested in deals between energy corporates and UK SMEs
In an effort to quantify those collaborative trends, Womble Bond Dickinson commissioned the Centre for Economics and Business Research to conduct research into the mergers and acquisitions (M&As), joint ventures (JVs) and minority stake purchases between large energy organisations and UK SMEs.
Our economic study, Close Encounters: The power of collaborative innovation, found that large energy companies, both at home and abroad, took part in 179 collaborations with UK SMEs between 2013 and 2017. This equated to more than £5.4bn being invested in those deals between the 2013/14 and 2016/17 tax years. The majority of these collaborations were in the form of minority stake purchases (56 per cent) alongside M&As (44 per cent).
These findings are particularly interesting as collaborative innovation feeds into the wider UK Government objective of encouraging cross-wide industry collaboration to maximise the economic recovery of petroleum from the North Sea. Collaboration is also being seen as a way to secure value within the supply chain and drive operational efficiency.
The David and Goliath effect
The potential brought by such collaborations can be immense for the sector. Large oil and gas companies continuing to weather low oil prices have a major challenge in making money from mature basins such as the North Sea. Collaborating with more nimble SMEs can help corporates to achieve their economic goals through innovation, whilst meeting their environmental responsibilities.
SMEs are also playing a vital role in driving down the costs of innovation but what they don't lack in agility, they lack in scale. The innovators and start-ups which are developing new smart technologies will require some form of collaboration from large companies with the power and resource to roll their ideas out on a commercial scale. Through collaborations SMEs get a shortcut to scaling up.
That's the David and Goliath effect: the traditional story of conflict is increasingly turning into one of partnership – bringing together the power and operational excellence of multinational giants with the drive and dexterity of innovative SMEs.
Low numbers but high value
The findings of our research revealed however that the number of collaborative transactions in the energy sector has been dropping – from 60 deals in 2013/14 to just 29 in 2016/17. Whilst the energy sector in the UK is engaging in a lower volume of collaborative deals in comparison to other sectors (the financial services sector leads the way with 1864 deals totalling in excess of £31bn over the four-year period), the typical value of such deals has remained relatively steady at circa £1.2bn.
Undoubtedly, players in the UKCS have gone through a challenging period. In such an environment, there has been less investment available for collaborative ventures. However, this has started to change and costs are coming down quickly. With a more robust oil price – Brent over $60 per barrel for the last four months or so – and falling production costs, it is fair to say that sentiment and confidence in the sector is stronger than it has been in the past few years.
We've seen high value transactions coming through such as Chrysaor's $3bn+ acquisition of North Sea assets from Shell, Wood Group's £2.2bn bid to buy Amec Foster Wheeler (seeking £150m of cost savings) and Centrica's formation of a European E&P joint venture with Bayerngas Norge, also intended to reap the savings of £150m. In 2018, we expect to see a greater number of M&A and joint venture deals as companies' growth agendas return and others look to portfolio rationalisation. Oil and gas players, from all tiers of the industry, are seeking new ways to reduce costs further. Innovation and collaboration have a key role to play in that.
With the Oil and Gas Authority's Maximising Economic Recovery (MER) UK Strategy stipulating expressly that collaboration be considered as a means of reducing costs, the number of collaborative transactions could be expected to increase in the oil and gas sector. Collaboration in its widest sense has always been an integral part of oil and gas operations and collaborative structures will be a backbone of the 'new normal' in the oil and gas industry.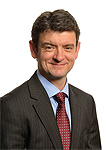 Womble Bond Dickinson
Richard Cockburn is Oil & Gas Partner at Womble Bond Dickinson, a transatlantic law firm with more than 1000 lawyers based in 27 UK and US office locations. The firm has a particular focus on 11 key sectors: Energy & Natural Resources, Financial Institutions, Healthcare, Insurance, Manufacturing, Real Estate, Retail & Consumer, Transport, Logistics & Infrastructure, Pharmaceuticals, Biotechnology & Life Sciences, Technology and Private Wealth.
For further information please visit: www.womblebonddickinson.com/uk