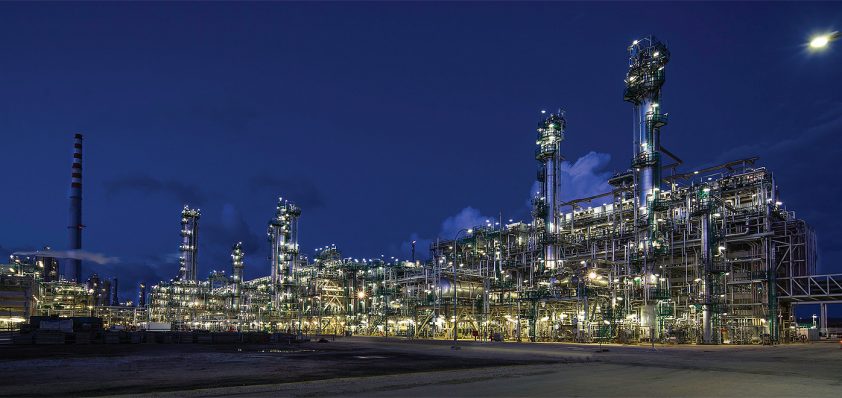 A global outlook
The Galp Energia name was established in 1999 combining Petrogal, Portugal's sole refiner and main distributor of oil products and Gás de Portugal, the country's gas importer, after the Portuguese energy sector was restructured. However, the group can actually trace its origins back to the mid-nineteenth century and Lisbon's first gas-fired lamps. Over the years, the country's energy economy grew alongside social and technological development, and a number of companies were born giving rise to the Galp Energia group.
Today the company annually turns over 17.9 billion euros, courtesy of 6855 employees operating across 14 different countries around the globe. Its core focal points at present revolve around the exploration and production of oil, with around 45 projects ongoing; refining and marketing, with two refineries in Portugal and close to 1500 service stations; and gas and power, which it sells to around 903,000 customers in Spain and Portugal.
Some of Galp's activities take place in the Iberian Peninsula, where it currently has seven ongoing E&P (exploration and production) projects, selling 16.8 mton of refined products and c. four billion cubic metres of natural gas. It is here also where the company has its two refineries, Sines and Matosinhos, which collectively have a crude processing capacity of 330,000 barrels a day – 20 per cent of the total Iberian refining capacity.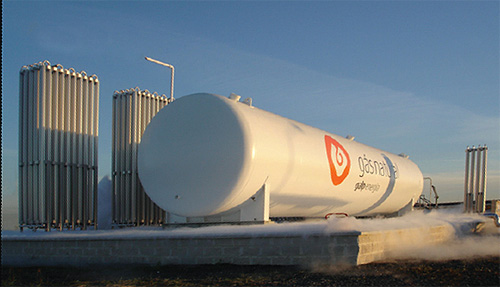 Sines is a hydro-cracking refinery and is the largest of the two with a current capacity of 220,000 barrels a day accounting for nearly 70 per cent of Portugal's total capacity. Located strategically on the coast, ideal for import and export activities, Sines produces a range of petrochemical products from gasoline and LPG, to jet fuel and bitumen, but it is diesel production that takes centre stage here following the 2013 investment into a new hydro-cracker unit. Matosinhos on the other hand, is a hydro-skimming refinery, which currently operates at a daily capacity of 110,000 barrels. It too produces a range of products, including aromatics, base oils and lubricants.
The Iberian Peninsula also forms a focus for Galp's marketing activities, and 30 per cent of the company's sales to direct clients is accounted for by its retail network. In the region, the group has 1367 branded service stations, becoming the third largest operator of this sort across Spain and Portugal. A further 145 service stations are also present throughout the African continent. However, as Portugal is yet to recover from an IMF/EU/ECB austerity programme, Galp Energia is focusing a lot of effort into oil producing projects, namely in Brazilian pre-salt, which is amongst the world's biggest oil discoveries – as well as in world-class LNG projects of the coast of Mozambique.
Galp is currently present in 25 E&P projects in Brazil, producing around 43,700 (working interest production, 3rd quarter results) barrels of oil equivalent per day alongside its partner Petrobras. At present the main project for the partnership is at the Santos basin, where two major fields, Lula and Iracema, the largest oil and natural gas reservoirs to be discovered in the last 40 years, are being developed. Commercial production on the Lula/Iracema project began in 2010 with a single FPSO, soon followed by two more units. Over the development period a total of ten FPSOs will be active on the field. Other areas of production for Galp are Uruguay, Angola, Namibia, Mozambique and East Timor. Only Angola produces.
In terms of its gas activities, Galp supplies, distributes and markets natural gas in the Iberian Peninsula, as well as participating in LNG trading on the international market. To facilitate this the company has established strong long-term supply contracts for natural gas with Algeria and for LNG with Nigeria, totalling six billion cubic metres every year. Galp was the pioneer in bringing natural gas to Portugal in order to diversify the country's energy resources and as such has become the second largest natural gas player in the Iberian Peninsula supplying over 942,000 customers.
Aside from oil and gas, power is also becoming an increasingly key part of Galp's recent development since it set up its electricity trading department in 2008, making it one of the few companies in the world to have a trifuel offer, with gas, electricity and oil products. With the aim to develop a competitive energy generation portfolio, the company currently has an installed capacity of around 205 MW. This includes co-generation plants at the two refineries and a 34 per cent equity stake in the 12 MW Vale Grande wind farm. During 2014, the company supplied 2137 GWh – 30 per cent more than in 2013 – through around a quarter of a million contracts.
As it moves forward, Galp's strategy will be focused primarily on the continued development and expansion that has secured success throughout its history. Its main activities will remain heavily involved in the exploration and production of oil and gas. At the same time, the group will continue to nurture its sustainability culture through careful day-to-day management of ethical, social, economical and environmental activities. In accordance with Galp's commitment to the wider community, this will be delivered alongside close relationships with internal and external stakeholders and associated groups.
Galp Energia
Services: Company focusing on global E&P