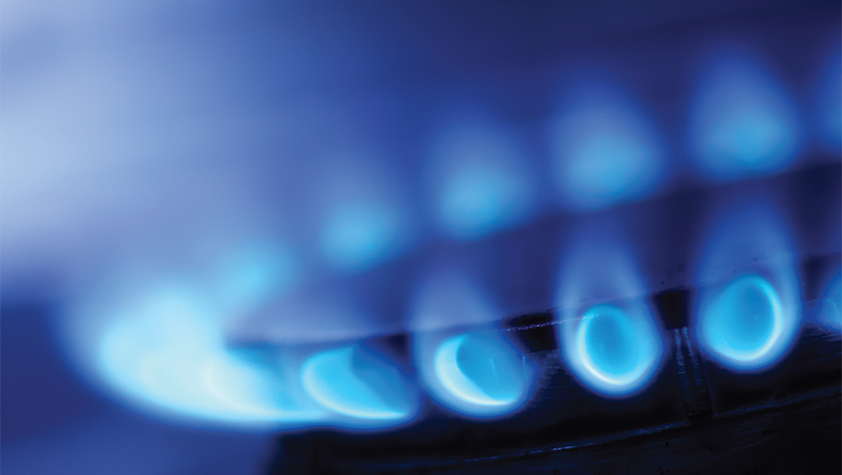 Making a connection
With responsibility for Austria's 2000 kilometres transmission pipeline network, and operation of transportation capacity of around 101 billion cubic metres in 2011, Gas Connect Austria plays a pivotal role in the European gas market.
Fundamentally this infrastructure acts as the central hub of the region's natural gas grid, which means that in partnership with other stakeholders, Gas Connect Austria maintains security of supply not just for Austria, but also for Germany, France, Hungary, Italy, Slovenia and Croatia.
Formally licensed as an independent transmission operator (ITO) in July by the Austrian regulator E-Control, Gas Connect Austria is tasked with the operation of the transportation capacity of its transmission and distribution networks, as well as building and operating gas pipelines. "The expertise accumulated as a result of our long track record in the industry underpins the reliability of the Austrian high-pressure network. Besides marketing and operating our own systems, we also provide two transmission system operators (TSOs) with operation and maintenance, commercial and operational despatching, and engineering and project management services," begins Harald Stindl, managing director of Gas Connect Austria.
"Last May Gas Connect Austria was also appointed as the market area manager (MAM) for the Eastern market area. This gives us key network management and infrastructure planning roles. Our tasks include developing a standardised calculation formula for injection and withdrawal capacity on the Eastern market area transmission grid, administering the balance groups, drawing up the co-ordinated network development plan, balancing energy management, and running an online capacity reservation platform," he continues.
Gas Connect Austria's main concern though is to deliver a strong performance in terms of customer focused, market based services. By providing access to a high-capacity transportation system that is managed in a flexible and transparent way, the company is helping create a liquid, well-functioning market. This is not a system in static however, as Gas Connect Austria itself, and also its 51 per cent BOG subsidiary, is placing significant investment into key network development projects in order to create the capacity necessary for the future.
One of the most well advanced of these is the expansion of the existing West-Austria-Gasleitung (WAG) pipeline, which is one of Austria's most important pieces of gas infrastructure, known as the WAG Expansion 3 project. "The WAG pipeline is a bidirectional system running through northern Austria, linking the Baumgarten gas hub on the Slovak border with the Oberkappel metering station on the German border. In between it has several offtake points to supply domestic distribution systems, and the Penta-West line, which connects it with the main markets in southern Bavaria," describes Harald.
"This project consists of an additional loop of the WAG pipeline at a length of 63 kilometres," he continues. "The loop has three sections – one in Upper Austria, and two in Lower Austria. All three are mechanically completed, and two have been commissioned ready to come onstream by the end of the year. Commissioning of the third section is well under way, and start-up is likewise scheduled for late 2012. As such, the additional capacity will be available for commercial operation on 1st January 2013."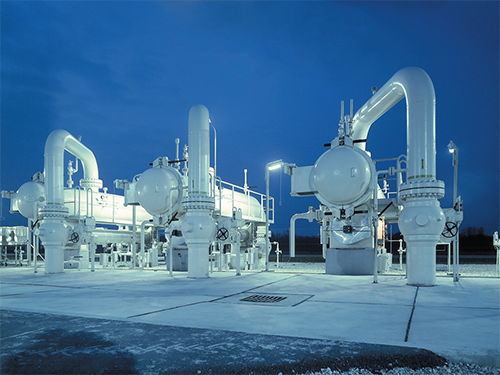 Another key development has been the Trans Austria Gasleitung (TAG) Interconnection, which was co-financed by the European Union under the European Energy Programme for Recovery (EEPR). This initial proposal was driven by the desire to increase the intake capacity of the TAG system for gas coming from directions other than Slovakia. As such the investment covered the technical measures necessary to upgrade the intake capacity from the Baumgarten gas turntable in order to make gas originating from the west, as well as extra quantities from Austrian storage, available in higher capacities for the southern part of Austria, Slovenia, Croatia, and Italy, and vice versa.
"We have also assisted TAG GmbH (in which GCA has an 11 per cent stake) in implementing a scheme known as NOxER, aimed at reducing NOx emissions," adds Harald. "Integrated Pollution Prevention and Control (IPCC) directives have been implemented by national legislation aimed at improving on these issues, and the NOxER project is a response to these new environmental standards. We are replacing the existing gas turbines of the TAG system with new units that are more energy efficient and have lower emissions. The turbines feature state-of-the-art combustion technology, which will keep NOx levels below 15 ppm, and are the first General Electric PGT25 compressors to be installed worldwide."
As it stands, experts predict that natural gas demand in Europe could annually increase by 1.5 per cent on average up until 2030, but even if growth rates are slower than expected Gas Connect Austria believes gas' role in supply security is unchanging. "Natural gas will continue to be a major component of the European energy mix, because of its role as an enabler of renewables." confirms Harald. "Gas is constantly available because it is storable, and is an ideal standby for these new energy sources as gas-powered power generation capacity can be quickly deployed.
"Based on this, significant gas infrastructure development will be needed for flexibility and security of supply purposes. For our company, as a transportation service provider, it is vital to have a flexible high-capacity network capable of contributing to the functioning of a sustainable, competitive and secure gas market. With the European harmonisation through the Network Codes developed by ENTSOG, our business is becoming more and more international. Gas Connect Austria is small by scale, but acting efficiently and is also a regional player. In this context we will endeavour to strengthen Austria's role as a hub for the region by having joined the European capacity platform initiative and trying to bundle capacities from and into the Austrian gas hub," he concludes.
Gas Connect Austria
Services Gas transportation