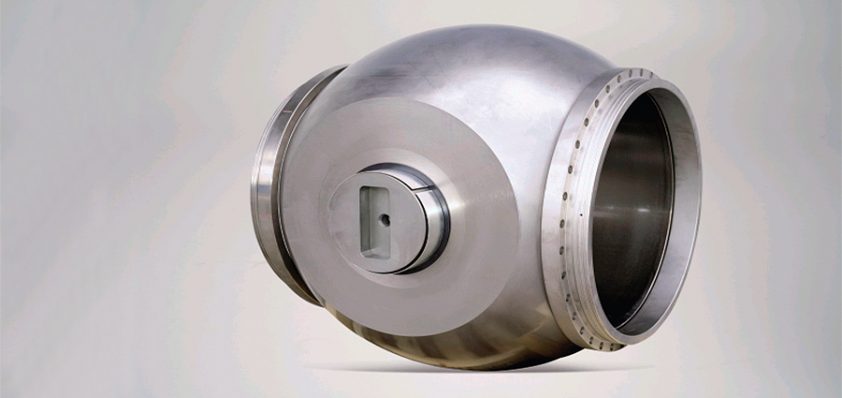 On the ball
Gasket International has an ultra-modern manufacturing plant in Italy, which exports the company's products all over the world.
Employing over 140 people, Gasket is in the process of rapid expansion. Its success is largely owed to the capability, experience and dedication of its employees who have made quality and innovation the cornerstone of Gasket International since it was founded in 1971.
Gasket was established when three companies were incorporated nearly 40 years ago. The original organisations worked in the areas of rubber, thermoplastic and steel machining technologies, and the business today has a unique expertise in sealing systems for industrial valves, particularly ball valves. The seat rings, balls and related sealing accessories that Gasket provides are supplied for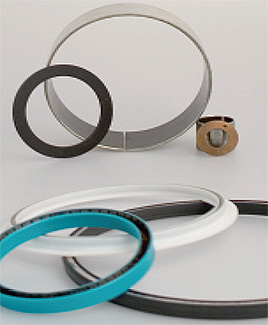 a broad range of applications in the power generation, chemical and petrochemical, oil and gas, pulp and paper, mining, cryogenic, and ship-building industries. Gasket is a privately owned company with ambitious growth plans in and outside Italy.
Sales and marketing director, Marco Maywald describes the benefits Gasket's longstanding position in the market has given the company: "Our main strength lies in the experience we have in this industry, which comes from the merger back in 1970. The companies were specialists in steel machinery, thermoplastic moulding and rubber moulding, respectively. This broad knowledge of different sectors of the market makes us a unique company. We are able to exercise our expertise in these three fields and provide products that are composed from thermoplastic or rubber components, combined with metal parts for sealing off all the valves. It would be difficult for a competitor to build up such experience in a short space of time."
Gasket International manufactures a large range of valve seats, which are available in different materials. The complete seats are designed with basic standardisation principles, realised according to customers' requirements, with or without O-rings, back up, graphite rings, springs and/or grease collars. The business also produces a variety of single balls and 'Seats + Ball' kits in various sizes. The products are tested and custom-made to suit any needs. With many years of experience in steel machining and elastomers moulding, Gasket International provides a wide range of industrial gaskets and sealing systems, which suit both flange and valve applications.
Marco talks about the company's flagship product: "Delta Ring is a rubber sealing, which is found inside a metal seat retainer. The product is important to mention as it really distinguishes our designs from those of our competitors. We are working hard to develop this pioneering design to upgrade the product to a higher-pressure class. The technology behind the Delta Ring enables us to push the rubber to a higher-pressure than we ever could before, with a lot of advantages in terms of cost and reliability for the customer."
Ninety nine per cent of Gasket's customers are manufacturers involved in the oil and gas industry. Marco describes the company's future plans for its main market areas: "Exports currently make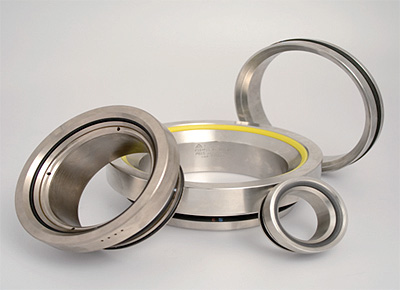 up 30 per cent of our total revenue, and we aim to boost this further to reach 50 per cent within the next two years. We are working to identify new market areas, but we also want to concentrate our services in the areas we already work in, which include Europe, Canada, the US, Korea, Japan and various countries within the Middle East. We will now focus more on these markets to further increase our coverage and improve our services, particularly in terms of delivery time, so that we can offer a competitive service to our customers in these regions."
The current economic situation has meant a slowdown in the oil and gas sector. Marco explains how this is affecting Gasket: "We are naturally starting to see some signs of the downturn – some projects have been protracted, some postponed and some have even been cancelled. Our customers have expressed some concern about the second half of the year. Most of them have long-term projects, so we don't see it affecting them in the short-term, but the second half of the year is less certain.
However, we are not too worried in general, and particularly if the oil prices rise again, the financial situation will not throw up many more problems for us and the industry as a whole will not be greatly affected."
In light of this positivity about the future, Gasket is looking to grow further. "We are aiming to expand by acquisition and we have some prospects that we are currently researching in China. This will comprise an operation to complement the work we already do here in Europe, and to serve the expanding Chinese market. Besides that, our main long-term objective is to complete our portfolio of products and services. We aim to be in a position to provide direct control over services, including tungsten carbide coating processes and overlay welding. We are also looking to recover the position we previously held in industrial gaskets. This production area will be expanded, so that we can provide a complete package for our customers, together with the extended range of services. In this way we will remain competitive in the valve and pipeline business," he concludes.
Gasket International
Services: Steel seat rings, balls and valve components