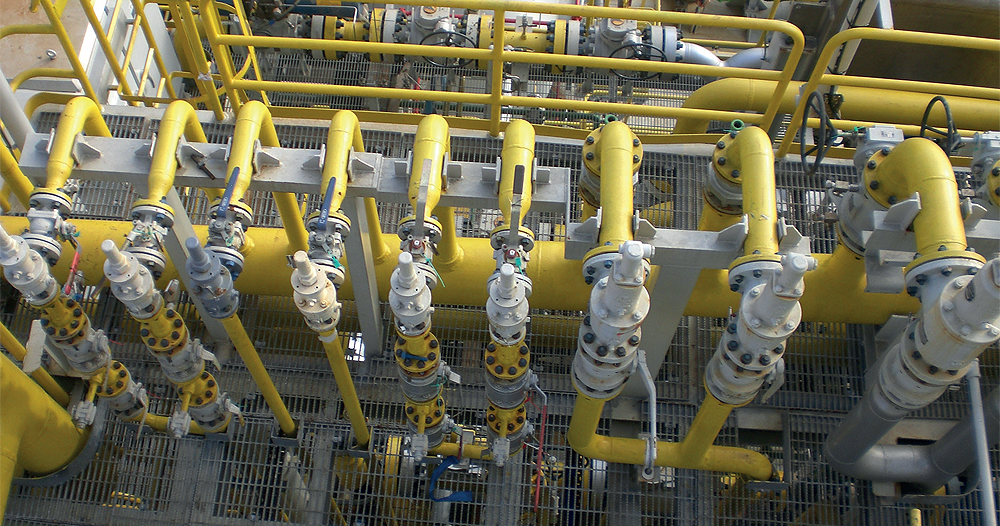 An engineering family
The year 2020 was notable for a great many reasons that have been discussed countless times elsewhere, but for GATE Energy it also marked the organization's 20th anniversary. The year 2020 was notable for a great many reasons that have been discussed countless times elsewhere, but for GATE Energy it also marked the organization's 20th anniversary. A family of companies that provide scalable, fit-for-purpose services to the energy sector, GATE Energy focuses on the provision of world-class engineering and field services concentrated on the oil and gas industry.
"The business was started in 2000 by our CEO, Grant Gibson," begins GATE Energy's Executive Vice President, Karthik Annadorai. "Originally from Louisiana, where he earned his Bachelor's in Physics at the University of Louisiana, Grant would go on to complete a PhD in Corrosion Science at the University of Manchester Institute of Science and Technology, in the UK, before moving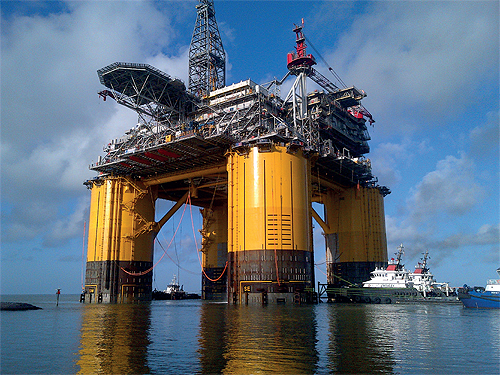 back to the US, taking up a role with Shell, and then ultimately moving on to form GATE Energy."
Initially specializing in corrosion science, system engineering and selected commissioning work – typically based around water injection systems – GATE Energy would steadily grow over the following years with a focus on training and retaining staff and moving to its current home of Houston, Texas. Karthik would himself join the business in 2006, bringing with him his experience in chemical systems engineering and chemistry production. In the years that followed, GATE Energy adopted an acquisition strategy that would bring it into cooperation with some the industry's leading multinational players. It would also result in GATE Energy establishing a presence in many of the key global markets, where today it has offices in locations including Singapore and Korea and will soon open one in Mexico.
Empowering staff
Acquisitions that the organization has made include Champlain Group (now GPS), NOMAD, Greenwood Group, Viking Engineering and BlueFin. The latter two businesses today – alongside GATE, LLC. – make up the GATE Energy family. The purchase of Viking Engineering introduced a new list of skills related to critical well engineering, including downhole design, quality assurance and failure analysis, while BlueFin brought with it expertise in pipeline, process, mechanical and production optimization.
"Our goal has been to create something of a one-stop-shop when it comes to engineering, commissioning, and field services for the entire energy value chain, including onshore, mid-stream, deep water and plants," Karthik explains. "Most of our activity fills up areas that are considered to be niche, but we are led by individuals and teams that are experts in their respective fields. We support these men and women by not only providing them with all of the tools they need to succeed, but also be empowering them to grow as professionals. As part of those efforts, we have partnerships with organizations such as Harvard Business School, where we send our executives to do things like negotiation and financial training, and the John Maxwell Company, which we use to support our leadership programs. We also have our own internal training program, called GATE University. Here, our people learn multiple facets of the industry, project and business management, and leadership skills. This also encompasses our mentoring and on-the-job training programs.
"The result of such efforts ultimately comes through in the quality of work that we deliver to our clients, which is – in my opinion – unmatched. This is in turn reflected in the excellent feedback we receive in return, which shows that our clients know that when they give us work to do, it will be done right first time, to precision, within budget and ahead of lead time wherever possible."
Positive outlook
2020 aside – which was an anomaly due to the pandemic – GATE Energy has experienced a near doubling in terms of revenue, year-on-year, since 2009. While the arrival of Covid-19 did impact upon levels of industry activity in the last 12 months, the organization's pipeline of projects remains so strong that it expects to occupy its teams right through to 2024/2025. "What we found last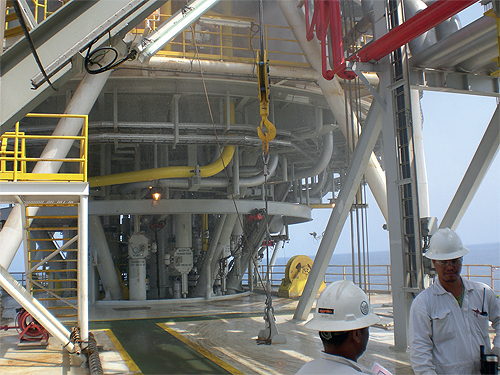 year was that, while the vast majority of the projects that we have won in recent times have been delayed, they have not been cancelled – this work is now building our backlog for the future," Karthik adds. "As well as some of the major project wins that we have had lately, including a five-year agreement with Shell to supply engineering services in the Houston area, we have also found that by further diversifying our offering we have been able to land various onshore projects, including works on power plants and processing facilities.
"BlueFin continues to perform well as an entity, even in the face of the current downturn, and Viking Engineering also grew during 2020, beating our own forecasts as it continued diversifying into things like carrying out QA and QC work for clients in the subsurface energy space, and critical well design for several global players. It also opened the doors to a new metallurgical lab last year, which has been a big addition to our repertoire, offering failure analysis services to onshore, offshore and deep water operators. These various factors have aided our ability to weather the storm of 2020, where other, more singular sector-focused businesses in our industry have not."
Bearing the above in mind, the outlook for GATE Energy in 2021 is understandably positive. "With each of GATE Energy's combusinesses looking strong going into the new year, and with a large number of projects on the horizon that will be either re-starting or commencing in the near future, there is a huge amount of potential out there for growth," Karthik says. "In Mexico alone, for example, there is a great deal of investment going into the region, and with our new office opening there in due course it gives us a good base of work to begin with as we look to tap into that market."
Karthik goes on to state that the organization projects revenues for 2021 to come in around 40 per cent higher than those of 2020. However, as he concludes, GATE Energy's ambitions go further still. "We are also proactively looking into the field of sustainable energy, for example deep water wind. We are looking at potential acquisitions in this and other areas, as we look to expand into the market and capture further market share. That is an exciting development for us, and we feel that we are extremely well placed to land some big projects on the international stage in that arena down the line."
GATE Energy
www.gate.energy
Services: Scalable, fit-for-purpose engineering services