Walking the line
Established in June 2002 to provide oilfield services to the upstream sector of the rapidly expanding oil and gas industry in Nigeria and the surrounding West African coastal countries, Geoplex is today recognised as the fastest growing indigenous service company in its home market.
The support of the NNPC and Nigerian government, whose policies and laws are aimed at ensuring and encouraging more participation of indigenous firms within the upstream oil and gas sector,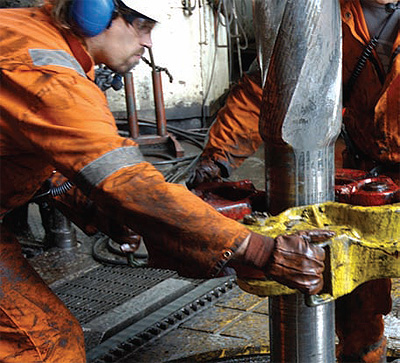 have contributed immensely to the company's growth process. Geoplex has come to be known for its high quality wireline services and its subsequent expansion into other areas of drilling technology expertise.
Comprising of persons with direct experience in the provision of measurements and logging while drilling, directional drilling, gyro surveys and electric wireline logging services, Geoplex's board of directors is made up of well-placed Nigerians, whose extensive executive experience has manifested in the emergence of what is today one of the regions' preferred service providers.
With its aim being to provide the best value services possible to each of it clients, great emphasis has been placed on high technical quality, guaranteed timely and cost effective service delivery. The Geoplex team ensures relationships between the company and its clients extend beyond the well site: "Geoplex has evolved over the last ten years to the point where today it is able to provide a range of diverse services," explains group marketing manager, Akeem Raji. "The delivery of wireline services, particularly electric line services, is the field where the company first carved out its reputation, before moving into other disciplines including drilling support and borehole survey services. Amongst a host of areas where the company possesses various skills,it also specialises in tubular inspections, riser maintenance and providing a complete package of manpower services."
The strength of the business lies not only in its ability to carry out all manner of tasks, but also in its superior operating techniques and its excellent human resources: "What Geoplex does on a continuous basis is deliver an unrivalled quality of service that makes it stand out from other like-minded companies," Akeem continues. "By not only meeting the strictest requirements of its clients, but also adding real value to their operations, Geoplex has been able to forge a number of incredibly strong technical partnerships and relationships with the likes of Transocean, Schlumberger, Baker Hughes, Haliburton, General Electric and DHSOIL to name just a select few.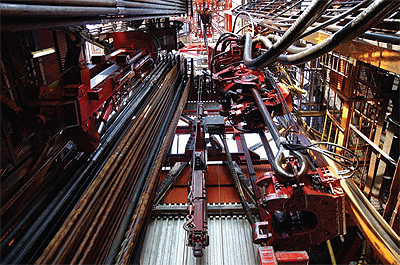 "These partnerships help give the company a strong backbone that further supports its employees' ability to showcase their know-how and the level of energy they put into their work to ensure each project is carried out to the highest quality standard. There are many different examples of the work Geoplex carries out for these clients, for example it has been working with Shell for more than six years now on a comprehensive wireline contract that encompasses both open-hole and cased-hole electric line services. This is a termed contract that has been re-awarded through a competitive bidding process, a fact that says a great deal about the company's service quality and its ability to deliver what its clients want. Another example of Geoplex know-how is being put to use is it ongoing formation, evaluation and well drilling contract, which is being executed in partnership with Baker Hughes. In addition to this work the company has in recent years become one of the preferred local providers of tubular inspections and riser maintenance, areas of the business that have taken off superbly in the time since."
With its home market blossoming into a hub for oil and gas activity, the aims of the company when it comes to the future naturally centre on expansion and growth: "As well as making every effort to ensure its core focus to the oil and gas industry remains in place, Geoplex is now actively looking for opportunities in neighboring countries, in particular Ghana and Angola, where the oil and gas business is seeing a similar level of activity to that in Nigeria," Akeem says. "Among the ways the company plans to maintain its high level of service is continued investment in new equipment, in human resources and the training of its employees.
"Understandably, Geoplex is focused on increasing its market share in its many different areas of expertise in such a way that furthers its legacy of being a business that in a short space of time went from being a single service company to a multi-dimensional service provider. At the same time it will remain committed to supporting the growth and development of Nigeria's local communities by providing the host communities with employment opportunities and by remaining environmentally responsible when it comes to all of its operations. Bringing all of these elements together, Geoplex finds itself in as good a position as it has ever been to go from strength to strength."
Geoplex
Services: Multi-disciplined service provider