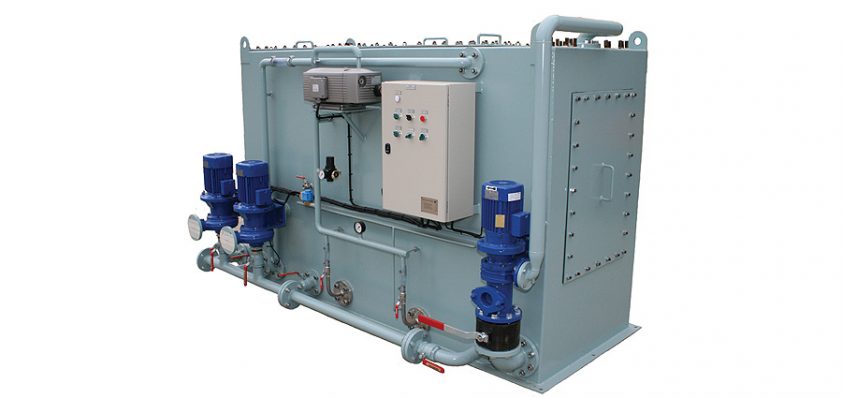 Danish distinction
As Scandinavia's leading supplier of craft equipment for the maritime business, Gertsen & Olufsen (G&O) is a world-renowned international partner of shipping operators, owners and builders in the global marine industry.
When the organisation was established in 1945, activities were primarily concentrated around agents and suppliers to Danish ship builders and operators. While this area is still a part of the core business, today the organisation is supplemented by a sizeable amount of self-production.
Gertsen & Olufsen has carved out its enviable global status by developing and producing a range of unique products. Its impressive portfolio includes the G&O Vibration Compensator, which eliminates unwanted vibration, improving the performance and comfort of ships and power plants; the G&O Bioreactor, which treats black and grey wastewater; the G&O PetroLiminator, the worlds first physical/biological bilge water system and the G&O Water In Oil Monitor, which prevents breakdown by detecting water in all types of oil before it's too late.
In Denmark, Gertsen & Olufsen represents a wide range of products from well-known producers all over the world. G&O Ship and Offshore works with shipping operators, owners and builders worldwide to develop and distribute a wide range of special products that best serve the maritime and offshore market. For the past half century, the company has assisted customers in reducing costs and increasing productivity through effective use of high quality, value-added products and services. Its product portfolio is diverse but the common denominator is the focus on meeting demands, with a product line including engine, deck and small craft equipment.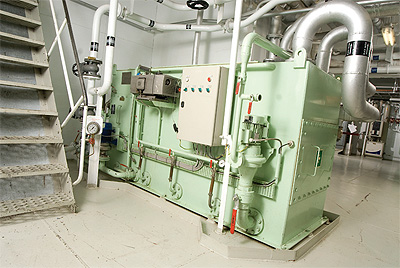 G&O Yachting represents quality brands, such as Yanmar Marine Engines, providing unique products, such as diesel engines, bow and stern thrusters, gear boxes and folding propeller, and a comprehensive assortment of highly regarded brands for the yachting market throughout the Nordic region.
For each area of interest, Gertsen & Olufsen's vision is to be amongst the worlds leading suppliers of green technology. Therefore, it works actively in creating a product portfolio that will ensure G&O customers have the best possibilities for fitting or retrofitting green technology. As a global business, it has to respect the impact of its products and activities in terms of giving customers more sustainable, greener ships by realising that local use has global impact. Similarly, the business endeavours to maintain an open, receptive and assertive working environment.
Customer service is another area in which the organisation takes pride in excelling, by means of an extensive international network of agents and service partners. Gertsen & Olufsen's customer service organisation values positive and professional communication, and has an ample supply of available qualified service personnel to assist its customers in the optimal utilisation of all equipment it delivers. To this end, the organisation's customer service package encompasses service and inspection, repairs, replacement units and retrofit kits, spare parts, emergency calls and troubleshooting and operator training.
Gertsen & Olufsen's approach has proved so successful that the company has reported a profit, with figures in the black, despite a relatively small reduction in turnover resulting from the global recession. The firm has even been able to expand its scope through establishing representation in Shanghai, China. This development arose in light of a growing interest in Gertsen & Olufsen's greenship technology from an increasing number of Chinese shipyards and operators. Gertsen & Olufsen's presence in Shanghai will further strengthen the business' possibilities of tapping into the growing market for shipboard and offshore installations in China.
The last fiscal year also saw Gertsen & Olufsen's Danish operation team up with US based EnSolve Biosystems. It announced a distribution agreement under which the company will market and sell EnSolve's PetroLiminator, a biological oily water separator, alongside its own DNV IMO-approved biological sewage plant bioreactor for black and grey water treatment. The alliance allows Gertsen & Olufsen to offer a full suite of entirely eco-friendly treatment solutions for bilge, black and great water, which is in keeping with its philosophy of always striving to present green solutions.
Furthermore, the company was able to get the G&O Bioreactor approved to the very stringent new standards for marine sewage treatment plants, the IMO MEPC 159(55). The system is designed to treat the sewage of up to 400 persons in one single unit – and this without use of any chemicals, filters or membranes. It is already installed on more than 160 ships, platforms and rigs owned by A.P. Moeller Maersk and in 2008 the system was part of the Isabella Kosan´s success, when it received the Lloyds list award 'Ship of the Year'.
Considering the progress it has been able to make in the face of recession, and its ever growing customer base on an international level, Gersten & Olufsen's future appears to be secure – and its varied clients have every reason to look forward to seeing what the innovative company will launch next.
Gertsen & Olufsen AS
Products: Unique products for ship and offshore operations