Strong integrity – repairing mature assets
Celebrating 25 years in operation during 2014, Global Energy Group (GEG), former Caledonian Petroleum Services (CPS), has performed impressively since its inception, which has resulted in a strong reputation for the company as a leading supplier of support services for the offshore industry. Having begun operations as a fabrication company servicing the oil and gas sector, the business has since expanded significantly to be able to provide a full turnkey service for full lifecycle integrity repair order scopes.
The company has unrivalled modern fabrication facilities located in Aberdeen (3 off), with additional group support in both Inverness and Dunfermline, as well as a large modern Quayside base at NIGG inclusive of a dry dock.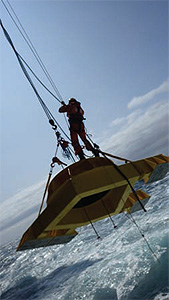 All the facilities consist of structural workshops, piping workshops (carbon steel and exotics) both internal and external secured storage facilities; GEG can deliver to the most demanding of schedules. Merging its expertise and cutting edge facilities, the company is able to successfully meet the diverse requirements of its oil majors and tier one contractors in need of high quality, on-time solutions.
"A lot of people would say we are a fabrication business as this was the whole focus during the early days of GEG; however, since diversifying our services we have had a successful 12-18 months securing integrity contracts. Many Opex scopes of work within mature assets don't overly excite engineers or designers, but for us we see this is an area where we are most polished in skills; our focus is to keep the mature assets breathing and producing as long as there is commercial value in doing so. Our Integrity business comprises of surveyors, who can mobilise to the coal face; these could be design surveys or structural surveys, and we then feed that information back to our light engineering team before assessing and producing a deliverable scope of work for the fabrication team," explains Bob Steel, Vice President of Production IRM at Global Energy Group.
"Our 'Construction Led Approach' effectively drives the fabrication element of the piece through the production department and eventually through to the end delivery. What we then have is an offshore construction team ready to install all of the components; it is a relatively seamless range of services that includes survey, engineering, fabrication and offshore construction. We mainly work on repair orders, which involves doing an integrity inspection offshore on some pipework or structural work that is below specifications. We then take the inspection report, run with this and take responsibility on behalf of the operator to find a solution to their problem and keep production going," he adds.
Able to deliver superior quality and experience when its comes to fabrication, project management and manpower services, the company's capabilities have been further strengthened since it was acquired and became part of the Global Energy Group (GEG) in 2010. Following six years of working under the GEG umbrella, CPS and other UK oil and gas businesses within the group began the process of being integrated under the GEG banner. By combining businesses with complementary capabilities, GEG aims to strengthen its position in the sector and thus enable it to offer increased efficiencies for customers during volatile market conditions while also bringing clarity to the UK market.
"In February 2010 GEG became our new parent company, however, from looking at strategies and CPS' operations, within the Opex field GEG strategically kept the brand name of CPS at that time the business had a good traction in the market. Six years on, we integrated totally with GEG in July and rebranded under Global Energy Group Production IRM. GEG is now made up of a number of companies that fundamentally would spread into three focused business streams: Capital projects, Production IRM and Marine IRM," comments Bob.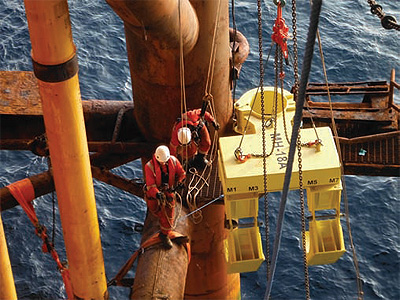 While the newly named GEG Production IRM continues to integrate its operations into its parent company's umbrella, Bob notes that the company is also focusing on completing a number of projects it has ongoing with tier one contractors and operators Apache and Enquest: "We have seven assets with Apache and have multi skilled teams on each of the Forties field; Alpha, Bravo, Charlie, Delta, Echo and have further multi skilled teams on the Beryl fields; Alpha and Bravo; additionally, we also have a multi skilled team on the onshore Sage plant. Meanwhile, in April 2015 we secured a contract with EnQuest to deliver integrity on the Thistle platform and Heather platform; similar to our work with Apache, we have multi skilled teams working back to back, liquidation repair orders on site. In 2015 we were also awarded an integrity contract with CNR, which means we are responsible for supporting CNR on the Ninian north, south and central field as well as the Tiffany platform. Most recently, we have also been awarded contracts for Repair Order services to BP, BG and Repsol Sinopec."
Focused on mature assets projects, GEG aims to maintain the integrity side of business while also remaining open to supporting the subsea element of the market when demand returns again. Looking ahead, Bob concludes: "As the price of oil remains low, we are aware of the opportunities on the decommissioning side of the oil and gas industry to support operators when they prepare some platforms for decommission. With the model we have got in terms of integrity in mature assets, we can provide a commercial proposition to the operator and support the decommissioning assets."
Global Energy Group
Services: Integrity repair orders, dimensional control survey, engineering, fabrication, installation and site services