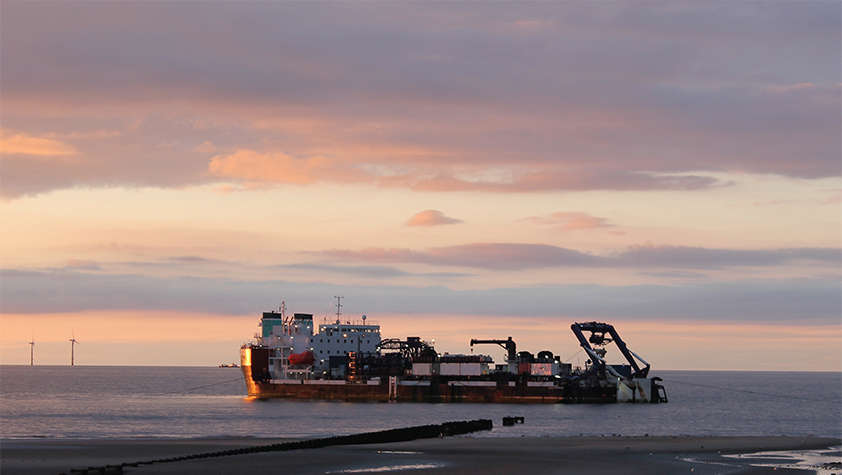 Rolling in the deep
Global Marine Systems has a 160 year legacy in engineering, installing and repairing subsea cables.
The company got its start when it installed the first under water telecommunications cables in the 1850's, giving Global Marine an enviable level of expertise in subsea cable installation that it has applied to its expansion into the oil and gas market, as Ian Douglas, CEO of Global Marine Systems,explains. "For a significant chunk of our history we were focused on communications, starting with telegraph cables, and then moving into fibre optic cables, which provide the backbone infrastructure for today's internet traffic and have been a key application for the telecom business for the past 20 years. We have been a leading player in the installation and maintenance of subsea cables for all these years, which has led us to a progressive expansion into other markets, most notably the oil and gas market and the offshore renewables market."
For customers in the oil and gas industry, Global Marine reduces the risk of complications or delays in the subsea cable installation process and ensures cable installations are deployed and protected through the use of the company's wide variety of engineering and cable-working services. With the unique requirements of each subsea cable project and the demands of laying cable in the varied terrain of the seabed, Global Marine specialises in not just cable laying expertise, but in cable planning, engineering and FEED services.
As one might imagine, Global Marine offers a wide range of specialist equipment and expert teams, strategically located equipment depots and a fleet of cable ships and ROVs suitable for every installation. It also implements the most modern methods to protect cables on the seabed. The company has the capability to lay cables in any water depth, and to protect cables by burying them in as deep as 2000 metres of water and up to 15m under the seabed in shallow water.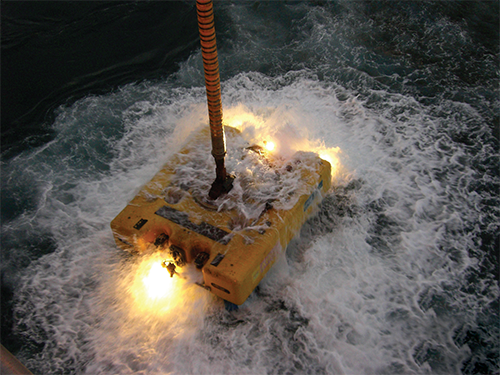 As a leading provider of underwater and engineering services, Global Marine emphasises its experience in deep and shallow water operations that perfectly complements the oil and gas industry. "We have worked with all the major oil companies such as Exxon, BP and China Oil & Gas Company; we also provide services to the EPC contractors, who might get a large scope of work and bring us in to subcontract the flexibles, such as the power cables, composite cables and fibre optic cables. We have found a particular niche with our expertise in the installation of smaller diameter cables, where there is more complexity to the installation process, and which generally requires much more precise engineering," stated Ian.
Keen to address the growing demand for fibre-based communications systems in the oil and gas industry as attention shifts from traditional satellite and microwave systems, Ian highlights: "The move of the industry towards fibre-based communications really fits into our niche as we have unparalleled experience in handling the highly sensitive fibre optic cables. We also offer proprietary technology for the jointing of those cables, and hold the IP for cable joint technology which allows us to join any fibre cable in the world through a fully qualified, standardised methodology."
Global Marine has completed projects around the world, and its cable laying expertise has grown significantly in the oil and gas sector. A recent project undertaken by the company is indicative of both the growth in interest, and the specific qualifications that Global Marine offers. "We just completed work in Papua New Guinea that involved laying 80 kilometres of cable from the onshore base down a river and into the open sea, while working in very close proximity to a pipeline and in very sensitive environmental conditions," says Ian. "The market is very widespread for Global Marine, and one of our strengths is bringing secure and rapid solutions in difficult working environments. We have found the growth in fibre-based communications systems within the oil and gas industry to be remarkable."
Another area of attention for Global Marine is the permanent reservoir monitoring market, which involves fibre or electrical based cables and sensor equipment laid on the seabed to monitor oil wells and reservoirs in real time while pressure, temperature and flow rate data are transmitted to a remote location. "The market is definitely growing – we have had a number of customers coming to us and asking if we can build the methodology to deploy these reservoir monitoring systems so we certainly see this as another area of growth in the oil and gas sector," Ian noted.
A main emphasis for Global Marine is to continue expanding the company's foothold in the oil and gas industry as that market becomes more aware of the vast benefits of fibre optic cables. "It is definitely a case of supply creating its own demands. Oil and gas companies have been using microwave technology for years and can now see the benefits of fibre optic cables for their communications between platforms, and from platforms to shore-based offices. Global Marine is ideally placed for the installation of these cables, as communication cables require a far greater amount of engineering per kilometre than what most installation firms would be accustomed to managing," explains Ian.
Looking further ahead, Global Marine will continue to innovate with continual developments in cutting edge cable laying technologies for both shallow and deep water applications. The company sees increasing interest in challenging deep water projects, as the oil and gas industry looks to greater ocean depths for supplemental growth. "Deep water doesn't frighten us," says Ian. "We have installed cable down to 8000 metres in the past while working in the telecom market and part of our value proposition is that we can take on any project in any depth of water. We are prepared for any challenge before our customers need us to be."
Global Marine Systems
Services: Engineering, installation, repair, and maintenance of subsea cable networks; fibre optic communications; permanent reservoir monitoring; PRM