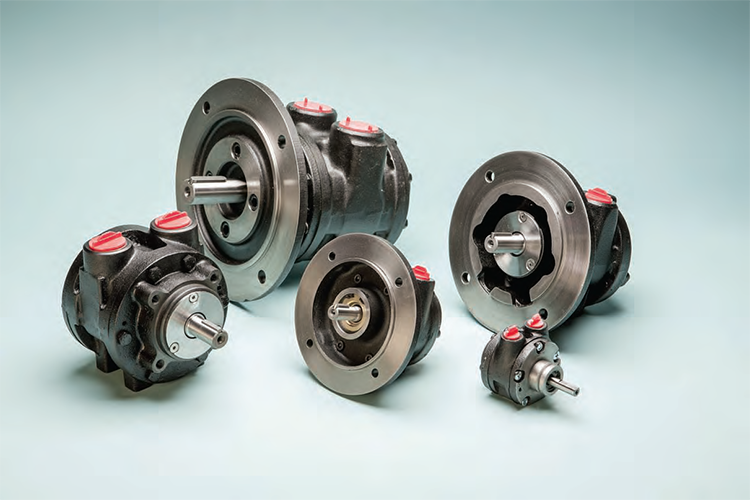 Specialist service
Originating in 1986, the Globe Group boasts nearly 30 years experience in the design, production, sale and revision of air motors, high pressure pumps, test systems, gas boosters and air amplifiers. Today split into four business segments, Globe Benelux BV, Globe Services BV, Globe Test Equipment BV and Globe Airmotors BV, the group strives to deliver an enthusiastic service with short delivery times for products of exceptional quality.
As part of Globe Group, Globe Airmotors provides customers with a wide portfolio of air motors from 0.1 to 23 kW; these can be supplied in combination with a gearbox to deliver higher torques and lower rotation speeds. Additionally, the company can produce custom-built air motors in its own design and production department, thus ensuring complete customer satisfaction, whatever the demand. "Our main activities are designing producing and selling pneumatic motors, including accessories such as pneumatic valves, control valves and pneumatic brakes. Our main customers tend to be machine builders and equipment builders, including winch manufacturers, mixer manufacturers; these clients tend to supply the equipment to the oil and gas industry and mining industry, both of which are our main areas of operation. We generally work with anyone working in a hazardous environment or explosion-risk environment that requires explosion-proof equipment," says Han Wannet, managing director of Globe Airmotors BV.
To service customers operating in these challenging environments, the group has obtained ATEX certificates for all air motors and gearboxes that it produces; delivery is possible with ATEX II cat. 2 G&D and ATEX I M2 for mining.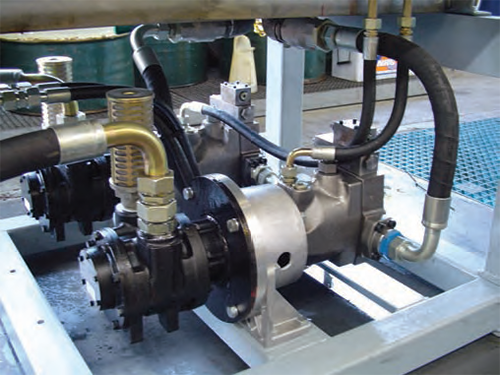 By keeping production in-house, Globe ensures customers can receive answers to questions and solutions to requests in a quick and efficient manner. On top of this, the group designs and tests new products regularly to remain competitive and meet market demand. Alongside a superior service, the ISO 9001 certified Globe is committed to quality and maintaining a sufficient range of stock for air motor demands. Elaborating on the benefits of being part of Globe, Han says: "A major advantage is knowledge; we have a lot of knowledge of different applications so can always select or design the correct pneumatic drive or motor as well as accessories. In addition, because we have our own production site, we are also very flexible when it comes to producing custom-built solutions. We also have a worldwide sales and distribution network and a comprehensive range of products in stock so all products are available on a global scale."
Products within Globe Airmotors include vane air motors, which are used in applications such as mixers, ventilators, winches, after coolers, pump drives and conveyor belts. Advantages of using Globe produced vane air motors include a guaranteed positive start-up, no pins or springs, simple adjustable torque and output speed, high life span and low cost price thanks to a simple design, the possibility of oil-less operation and instant reversibility. The company also produces a wide programme of piston air motors, which are used in heavy duty environments that require higher powers; typical applications include winches, hoists, offshore and mining applications; air motor units for winch and hoist applications, geared air motors in a standard range of worm and coaxial gearboxes and stainless steel compact vane motors.
Alongside these products, Han notes that Globe Airmotors can also supply a complete pneumatic drive system to customers, which includes the air motor, pneumatic brakes, gear boxes and valves as well as a complete control cabinet. "All the controls are integrated to control the pneumatic drive and the air motor so winch manufacturers can order the complete pneumatic system to connect to the winch, which thus results in a completely pneumatic driven winch," he says. "We have several projects currently running for these systems, with a lot of demand coming from North Europe. Meanwhile, for the big V12 motor, we see a lot of demand from the Australian, Canadian and South African mining industries."
The most recent addition to the company's portfolio is the 14kW air motor, which was presented at the Hannover Messe 2015 in April, as Han highlights: "The 14 kW vane air motor is compact, high powered and extends our range from 9.5 kW to 14 kW. This means any application that requires a higher power can now come to us. Other benefits include cost effectiveness in comparison to other 14 kW air motors as these are big piston motors with more complex designs and therefore a higher price. The product generated a lot of attention at the exhibition and we do have some clients now using the product, however because it is new to the market potential customers are remaining somewhat conservative for now."
With further growth anticipated in areas such as China, Thailand, Vietnam, Singapore, Indonesia and Korea, Globe Airmotors is certain to maintain a trend of steady growth despite the reduction in oil prices as it diversifies its client base into other sectors and remains vigilant of market developments. "We want to continue concentrating on the oil and gas and mining industries, but also look at other markets where air motors are used. We have also noticed that there is increased demand in custom built or specialist motors and with our own design department and production facilities we are ready for this change," Han concludes.
Globe Airmotors BV
Products: Pneumatic motors and accessories
Issue 122 July 2015