Success in store
While it may be a young company on the world stage, Global Petro Storage Group (GPS Group) is able to draw on over a century of collective worldwide experience from its management team, and apply this to its work in the development and operation of hydrocarbon and chemical terminals.
As GPS Group's CEO Eric Arnold began by explaining, this legacy of expertise is one of the company's core strengths: "The combined members of the GPS management team have more than 150 years of expertise in the oil and gas infrastructure industry, and throughout their respective careers the team members have forged strong and respectable relationships with customers," he said.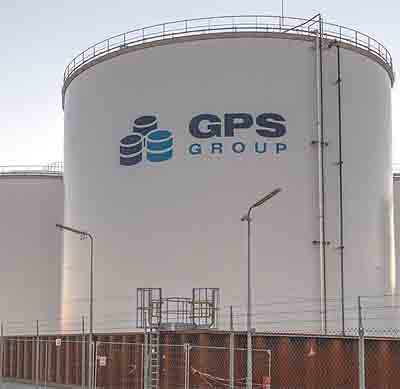 This client list includes IOCs, NOCs, traders, country specific retailers and wholesalers of oil and gas; suppliers, contractors, governments and authorities. "GPS is also backed by two strong private equity providers – Blue Water Energy (BWE) and White Deer Energy (WDE) who provide the financial muscle, knowledge and networks to enable GPS execute the identified projects seamlessly," he added.
Since it was founded just three short years ago, GPS Group has focused on the acquisition of brown and greenfield hydrocarbon and chemical assets in Asia and Europe, and its first transaction was the purchase of the Hydrocarbon Hotel in Amsterdam in 2016, now called GPS Amsterdam BV (GPSA).
Exemplary services
Located in the Port of Amsterdam, the Netherlands, GPSA operates a Class 1 storage and blending facility for gasoline, gasoline components, and bio fuels with c.148,500m3 gross capacity across 11 storage tanks. The terminal can also handle naphtha, gas oil, heating oil, and/or diesel. Such has been the success of GPSA that it is already being expanded, with the company adding a further 134,000 m3 of storage in the form of six new tanks. These are currently under construction, and are expected to be available in the fourth quarter of 2019.
When asked to highlight the factors leading to this expansion, Eric stressed two main influences: "Our customers continue to experience growth in the market and thus their requirement for additional storage tanks grows with them. Furthermore, they already trust in our capability as an international terminal owner and operator and in the standard of our services. Providing excellent service to our customers, in compliance to the international HSSE standards and practices, is in our DNA, and this means our clients can be confident they will continue to get exemplary service going forward."
GPS' second terminal, GPS Innova, is still under construction, having been begun its life in late 2018 when GPS closed a transaction with Innova Refining and Chemie Tech in Dubai concerning a JV to develop a greenfield terminal in Hamriyah Free Zone, Sharjah, UAE.
The terminal will have a capacity of 177,000 m3 and will primarily serve as an industrial terminal for Innova's nearby waste oil re-refinery that is in the process of being commissioned with a capacity of over one million metric tons per year. The terminal construction is well underway and is expected to be operational by the first quarter of 2021.
GPS Innova will include 23 above ground tanks, and will be able to handle bitumen, fuel oils, gas oils, gasoline and petrochemicals. Its facilities will include connectivity to both the inner and main harbour, segregated piping systems, heating and mixing systems, truck loading/unloading and multiple pumps allowing simultaneous operations.
New LPG hub
Both of these terminals form part of the ambitious plan that GPS is working towards, and are significant components of its overall strategy to invest $500m in equity capital on key global storage hubs. This includes developing not only in conventional areas, but also finding new prospects in other locations, as Eric detailed: "The traditional hubs for the oil and gas industry have been Europe (ARA), the Middle East (Fujairah) and Asia (greater Singapore). We believe these hubs will continue to play a major role in the oil and gas industry moving forward, and thus continue to look for opportunities in these regions. Nevertheless, we are also looking into creating new hubs in other geographies for new oil and gas flows.
"One example will be our Port Klang terminal, which will, once completed, be a new LPG hub for the key markets in Malaysia, Indonesia, Thailand, Myanmar and to some extent for Bangladesh. As our customers presently and actively move oil and gas through these traditional hubs and are also looking into creating new hubs, our strategy is well aligned to our customers' requirements and this thus makes us a strong partner and enabler to their businesses."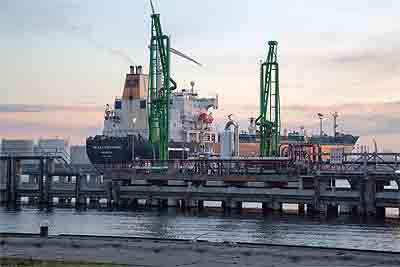 Strategic assets
The Port Klang project to which Eric referred – GPS Klang Terminal Sdn. Bhd or GPSKT – will be the first independent, refrigerated LPG terminal in Malaysia, and will provide storage services exclusively to Equinor. Equinor will bring LPG to the terminal and sell into the domestic market in Malaysia as well as selling volumes to markets like Indonesia, Thailand, Myanmar and Bangladesh. Work began in January 2019 and the 135,000 m3 terminal should be completed by early 2021.
Eric added: "The refrigerated LPG terminal will consist of two 60,000m3 refrigerated propane and butane tanks, and four 3200m3 pressurised LPG storage bullets. The terminal will also have an LPG road truck loading facility, an LPG bottling facility and also the capability to load pressurised LPG into smaller pressurised barges from 500 SDWT to 5000 SDWT. The terminal will be able to received refrigerated propane and butane in large VLGCs of up to 55,000 SDWT. The liquid propane and butane which are at -45C will be heated and mixed together in proportions which are defined as LPG suitable for its intended market in ratios between 50:50 to 80:20."
Not only is this new LPG terminal a highly strategic, unique asset that will give Equinor a new platform in South East Asia, but it also gives an example of how GPS is able to combine technical and operational expertise with secure financing to deliver industry-changing projects.
This is by no means the only project underway in Malaysia, with GPS currently developing an LNG import and distribution terminal adjacent to the refrigerated LPG terminal in Port Klang, with a value of around $200m. "This terminal will allow customers to import LNG and distribute natural gas into Malaysia and the region competitively. If all goes well, we should be breaking ground by end of this year and the LNG terminal will be operational in late 2022," added Eric.
In another development in Southeast Asia, GPS has also undertaken a $50m collaboration agreement with Singaporebased turnkey service provider and EPC company SSB Cryogenic Services (SSB) to expand and develop small-scale LNG supply chain solutions in the region. The collaboration aims to promote transportation, distribution, and storage of LNG on a smaller scale, to locations with limited access of energy sources due to inadequate distribution infrastructure and poor interconnectivity of gas pipelines.
"With the drive for more renewables and cleaner fuels to avert climate change and global warming, we have observed increased opportunities in developing more gas related infrastructure globally," Eric commented. "We believe this will be the new future for the energy industry and therefore we have strategically planned to focus our growth in these markets. We are currently working on a few LNG and LPG infrastructure projects with some major NOCs and IOCs, and if all goes well, we will be announcing another project in the near future."
a global push for cleaner energy sources, coupled with the announcement on a global cap on sulphur content of marine fuel, GPS recognises the potential and opportunities in LNG bunkering, intermediate storage and break-bulking activities, as well as the increasing need for LNG supply chain solutions. "The growth and focus on the LNG/LPG business and the possible implication/ impact of IMO2020 are key game changers and we are continuously monitoring the market in order to ensure we are going in the right direction," concluded Eric.
GPS Group
Services: Global petro storage company