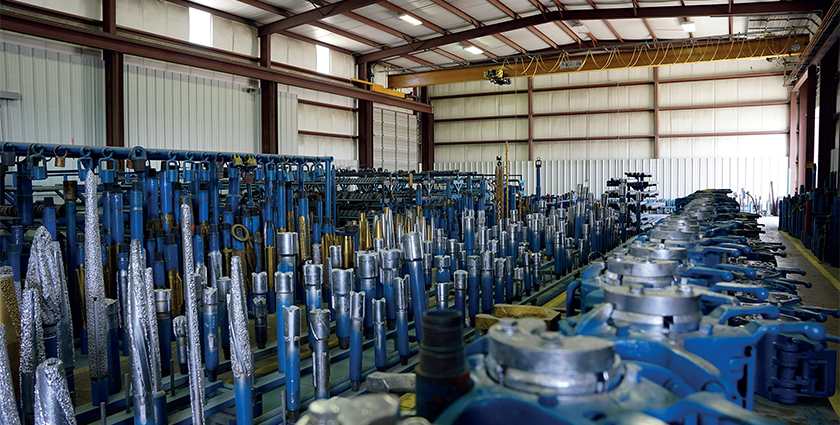 Graco Oilfield Services drills down to the secrets of its success
Established in 1978 in Vernal, Utah, Graco Oilfield Services (Graco)was founded on the principal that "the working man can do better." Built on a core supply specialism of fishing tools used in the retrieval of well equipment, Graco has been owned and operated by the Rambo family for over 40 years. As Graco's President, Jon Rambo, explains: "In the late 90s, Graco began its expansion throughout the Rocky Mountains by way of multiple strategic acquisitions. As our inventory, alongside our strength of reputation and experience, grew, it was time to expand south. By the mid 2000s, Graco had locations from Montana to Texas and as far east as Oklahoma and Arkansas."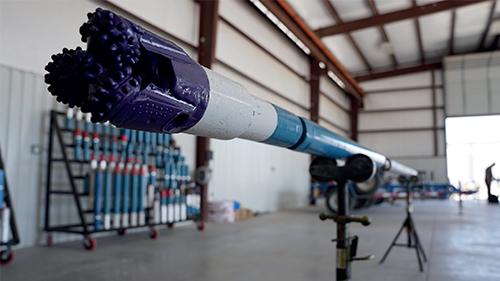 The organization's growth has been organic in nature. Beginning in 1997 and continuing through to today, Graco has negotiated, executed and integrated numerous acquisitions that have strategically focused upon the right product and location fit for the business, thereby complementing Graco's core operations.
In 2020, Graco acquired the assets of Gravity Oilfield Services' fishing and rental division. "With the purchase of Gravity, Graco expanded its geographic footprint within the Permian Basin from two locations to seven," Jon states. "The Permian Basin has always been a prolific basin within the US, and we believe it will be even more so going into the future. This geographic reach allows us to service every corner of our customers' assets quickly and easily."
Alongside this geographic expansion, the organization's service offerings also grew, enabling customers to use Graco and its product and service provision throughout the operational lifecycle of a well. This augmented focus has increasingly enhanced customer relationships. The continual improvement of access to a broader array of services and rental equipment has served to strengthen Graco's already-strong reputation with its customers and potential sellers. The business steadfastly aims to nurture and embrace such favorable business relationships.
Recognized as a leading oilfield services provider, Graco is trusted to deliver superior results and exceptional service throughout the industry, offering oilfield equipment rental and fishing services that are synonymous with safety, service and performance.
Jon goes on to elaborate: "Throughout our history, we have offered pressure pumping, workover rigs, water hauling, casing services, tubing rental, pressure control equipment, foam unit and drill-out services, downhole motors, and completion tools, but we have never strayed from our core of being a fishing tool company."
Graco's team appreciates the costs associated with operational stoppage and potential asset loss and, as such, is established as a premier authority on fishing solutions and services. In support of this, Graco has focused on retaining and developing expertise among its personnel to best meet customer needs.
From proven conventional technologies to the latest advances for extreme environments, the business keeps abreast of industry needs by continuously updating and transforming its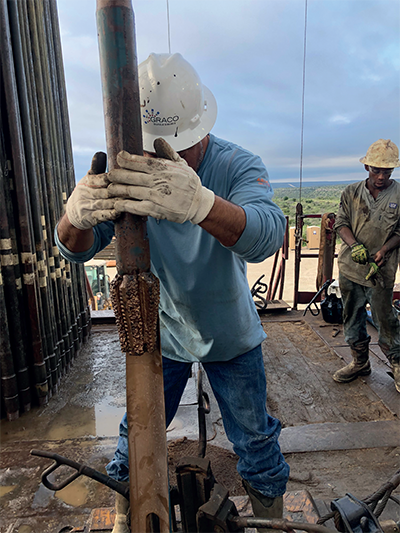 equipment inventory. This approach enables Graco customers to better utilize their capital rather than sink cash into equipment that's not core to their operations. In support of its markets, Graco has developed a substantial network of facilities to ensure fast, cost-effective deployment of resources when and where they are needed.
Jon explains how Graco has harnessed its long history of fishing tool experience to broaden its service offering. "We have recently entered into the thru-tubing fishing and downhole motor business, targeting both traditional and coil tubing units." Thru-tubing applications do not demand production stoppage from theoil well as the work is conducted while the well is producing. Indeed, as Jon continues: "Our primary focus over the next 12-to-18 months will be continuing to strengthen and grow our fishing and thru-tubing expertise.
"Additionally, we are in the research and development phase of converting our pumping division from diesel to electrically-driven and believe that there is immeasurable potential to reshape the way this service is deployed and performed."
Indeed, Graco offers everything an operator might require for their next drill-out or workover program, including a large fleet of pressure pumps with capabilities to match the needs of its customers during the various phases of the wellbore life. Pressure pumping services are deployed by experienced supervisors, with units and associated equipment safely and efficiently delivered to the job site, whether for just one job or as a long-term rental.
"We are fully committed to evolving our business to match our customers' requirements," says Jon. "Currently, we are working with several customers to provide pumping services that will be powered by electricity at the wellsite."
Like businesses the world over, Graco's operations did feel the impact of Covid-19. Jon explains that "having been through every industry downturn since the business began in 1978, this one was most definitely a tough one." However, as he goes on to suggest: "As an organization, we are so blessed to have a team of individuals who have spent their lives in this industry. As such, we all know what it takes to weather the storms."
This expertise is held in high regard by the business. Graco employees are considered to be a valuable asset and their input is instrumental in the continued growth and success of the organization. As Jon insists: "As with any service company, our people are our strength. We pride ourselves on being able to bring value to each of our customers. We believe in having a culture that gives our people the flexibility and freedom to succeed as opposed to one that is heavily policy-driven. What we do today will forever speak volumes about how much we care for our people and their futures."
Looking to the future, Jon has Graco's sights firmly set on longevity. As he enthuses: "The business was not built to be transient but rather, it was built to stand the test of time and be a generational company. We enjoy having a place where not only our family can be involved, but our employees' families too. We are fortunate to be a part of this great industry for over 40 years and hope to have another 40 plus."