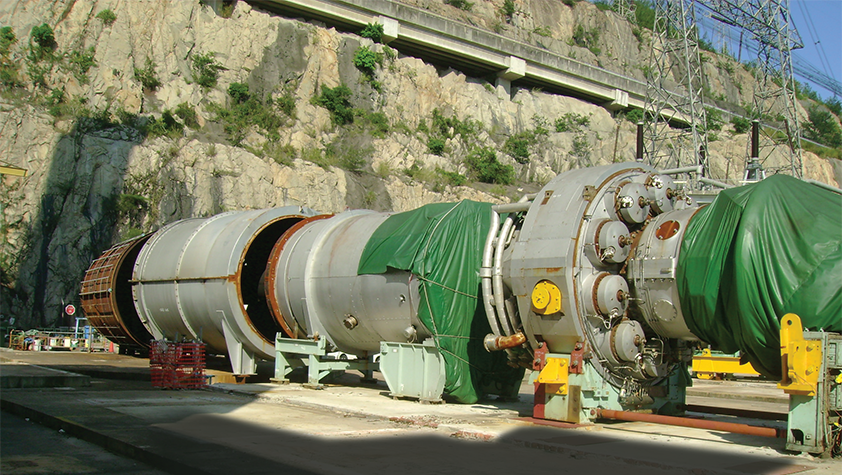 Greenray Turbines Limited
Partner of choice
Greenray Turbines provides aftermarket service solutions to owners and operators of industrial gas turbines.
Its portfolio of services includes the provision of spare parts, field service, workshop refurbishments, and control system retrofits. More recently Greenray has been the lead contractor on a number of gas turbine revamp and relocations. Greenray works in partnership with a number of OEMs, where the OEM status for defined legacy product ranges is effectively novated to Greenray in order to provide best in class customer service to the end user. In November 2006 an agreement was signed with Siemens for the provision of aftermarket services for the GEC Gas Turbine range. In 2012 another long-term agreement was signed between Greenray and Rolls Royce for the former to provide spares, servicing, and workshop overhauls on a selection of Rolls Royce Legacy products.
Managing director, Iain Lister, talks more about Greenray's raison d'être: "The primary purpose of the company is to look after what we call legacy equipment. These are fleets of machines, typically less than 300 units, of which the OEM finds difficult to support because they are very old and part obsolescence is somewhat challenging. Approximately about 50 per cent of our served market is in the UK and the remainder is in Brazil, the Middle East, Abu Dhabi, Dubai, Qatar, Iraq, India, Australia, Hong Kong, and Indonesia. By definition Greenray only provides aftermarket service, and therefore can focus its resources on engineering betterments and customer service rather than being distracted with new product development and marketing."
As OEMs progress and develop their range, servicing products that were originally supplied decades earlier can become increasingly difficult. Greenray takes up this challenge by working with OEMs to support these legacy ranges on their behalf. The strongest example of that is the 20-year partnership to support the GEC packaged units, originally the agreement was made with European Gas Turbines, which became Alstom and today is part of Siemens. This long relationship gained Greenray advanced partner status in 2006; to date it is the only Siemens partner in the power generation sector to hold this status.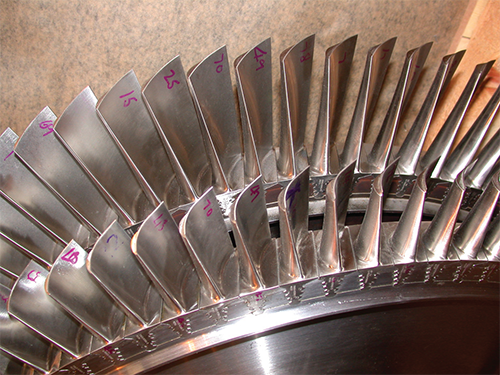 In 2012 Greenray signed another major long-term agreement, this time with Rolls Royce to support its legacy equipment and machinery. As Iain states, the expansion into legacy support is an important one for the future of Greenray: "Our strategy is based on supporting different legacy fleets in partnership with the OEM, rather than as a third party. We operate in a market size of circa £1.5 billion, in terms of what we have identified as legacy fleet packaged gas turbines. There are many different types of machines we don't currently service and we aim to develop these relationships with OEMs to move our business forward whilst at the same time providing our partners with a valuable revenue stream. We pride ourselves on partnering with an OEM to provide a service for them rather than doing it independently, and this differentiates us from our competitors who are often in competition with the OEM."
In November 2012 it was announced that Greenray went through a management buyout (MBO) in a deal led by Iain. Sales director Neil Langdown and finance director Alison Highet joined him. Iain and the management team see this as an important move for the future of the company, providing it with new development opportunities and the possibility of working with an even wider range of OEMs whilst continuing to strengthen its relationships with Siemens and Rolls Royce.
"The investment in oil exploration is linked to oil prices so, as the price rises, more money is spent in extracting difficult amounts of oil," muses Iain. "Iraq is a significant emerging market for this and we are well equipped in the region to take on these types of jobs. A lot of money is being spent on upgrading equipment that was damaged by previous conflicts and we can help in restoring it. For example, the company recently signed contracts to the aggregate value of £12 million in Iraq and we consider the country a key market as we move forward in the Middle East, with the provision control systems and other products ideally suited to that region."
The other key area of focus for Greenray is larger projects. This means more than just providing spares and services, the company works with other OEM-minded companies to integrate services and thus be able to offer a much more comprehensive solutions package. This provides fertile ground in which Greenray can grow new business and the company has already gained some very large contracts in this area. For example, to perform a complete power generation package overhaul taking to task everything from the air intake system through to the exhaust system, including everything in between from the lube oil systems and power turbines to gas generators.
"Our key strength is supporting these package solutions and we are talking with other OEMs about providing that type of support to our current customers as well," Iain says. "This equipment is quite old but they are still investing in it to have a further lease of life, in excess of 15 years, and some cases a lot more. This can even mean the rehabilitation of an entire power train on offshore platforms. Ultimately the key to our future in the market is continually evolving project management and project application."
Greenray Turbines Limited
Services: Gas turbines spares and services