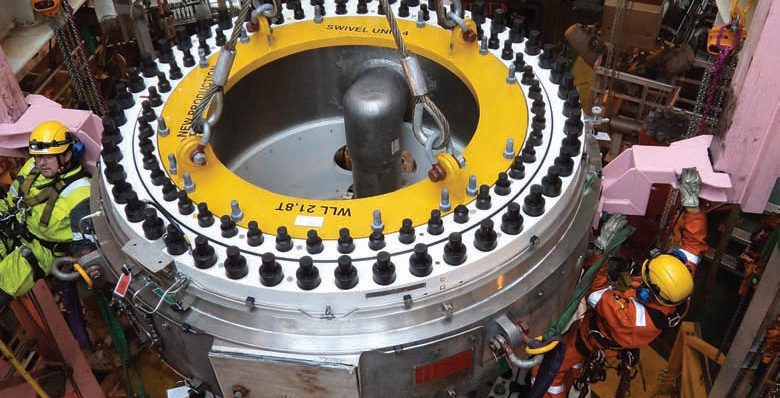 Growing ambition
A leading supplier of engineering, procurement and fabrication services to the oil and gas, and land based process industries, Grenland Group and its staff of 1200 highly skilled individuals today conducting its activities from ten different locations in Norway, as well as in Shanghai.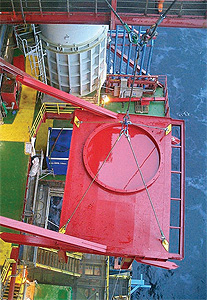 Taking operational inspiration from more than 150 years of Norwegian workshop traditions, it was officially established in September, 2004, as a result of a merger between Grenland Offshore Holdings, Karmøy Stålindustrier and Hitec Framnaes, yet the company's origins trace back to the formation of Grenland Offshore in 1991.
The expansion of the company has come as a result of an increased market demand for complex solutions within the areas of field development, fabrication, marine and process solutions and maintenance and modifications. Grenland Group's activities are organised into three business areas, solutions, fabrication and maintenance and modifications. This organisation allows it to fulfill its client's needs by providing flexibility, competence and capability, delivering a full range of EPC services, from conceptual design, engineering and fabrication, to maintenance and operational support.
"Over the years, particularly during the last 18 months or so, the company has become much more streamlined and thus more capable on taking of increasingly complicated application projects," states Otto Søberg, CEO of the company. "These strengths are particularly prominent on the drilling side of operations, placing Grenland Group in an ideal position to capitalise on the large number of upgrade projects that are expected to appear in the North Sea in the coming decade. Many of the automated drilling systems and accompanying equipment used in the region is fairly dated today and this will inevitably lead to an even greater increase in demand for modification and maintenance services."
Throughout its history the company has utilised its highly skilled, highly competent workforce to deliver a range of projects for customers including BP, Statoil, Samsung Heavy Industries and FMC. In the autumn of 2011, on behalf of Statoil, Grenland Group successfully completed one such project, which being the offshore replacement of an existing swivel stack, located in the Åsgard field in the Norwegian Sea. Responsible for the transfer of all manner of services between the vessel and its subsea installations, the Åsgard A FPSO produces and loads oil, and exports gas to the Åsgard C: "This project was especially unique as it had to be conducted in open water," Otto explains. "The fact that such an operation had never previously been undertaken and was subsequently completed on time and to specification made it a real milestone for Grenland Group."
Another project, again on behalf of Statoil, which began in June 2010 and is currently ongoing, involves the modification of a water injection plant on the Gullfaks B platform. Used to pump
seawater into the oil reservoir for maintenance of the well pressure and production capacity, Grenland Group's task is to modify the injection system so that it will assist in increasing oil production volumes. With 200 of its staff presently engaged in the project, both onshore and offshore, the company expects work to be completed towards the end of 2012.
Starting the year as it hopes to continue, Grenland Group announced in January 2012, the signing of an agreement with the current owners of independent consultancy firm Erbus AS to purchase 51 per cent of its shares, therefore becoming its majority owner. With its specialised commissioning experience, Erbus will provide Grenland Group with increased competence and execution capabilities within the field of commissioning complex offshore installations.
"This acquisition marks the completion of Grenland Group's value chain," Otto says. "Putting all the pieces of the puzzle together to complete the company's strategy of having a complete chain of services and competencies has been a long, complex process, but now with Erbus, the second largest independent commissioning company in Norway, as part of its operations the company is fully equipped to offer its customers an even stronger range of services than before."
When asked about the prospects for the industry in 2012 and beyond, Otto rightly highlights the fact that the North Sea region still has much to offer Grenland Group and others working within the oil and gas market: "The North Sea has the potential to be one of the best, if not the best, oil and gas regions in the world over the next six or seven years, what with the amount of new projects coming on-stream and the increased demand for modification and maintenance jobs. What this does mean however is that the struggle for resources will become even more intense.
"The way to deal with this capacity restraint is to invest in recruitment and to enter into working agreements with like-minded parties. What Grenland Group offers is a workplace that is catered just as well for young, motivated personnel as it is for experienced engineers. As it increases its workforce, the company continues to actively instigate dialogue with potential structural partners in the UK, Europe and further afield."
The company's ambition to grow is supported by its owners Hitecvision, the biggest private equity company in Norway. "What Grenland Group wants to be able to do is to eventually double in size and scope with the aim of securing at least the number three position in the market segments within which it operates, allowing it to be rightfully considered one of the EPC suppliers of choice throughout the industry," Otto concludes.
Grenland Group
Services: Engineering, procurement and fabrication