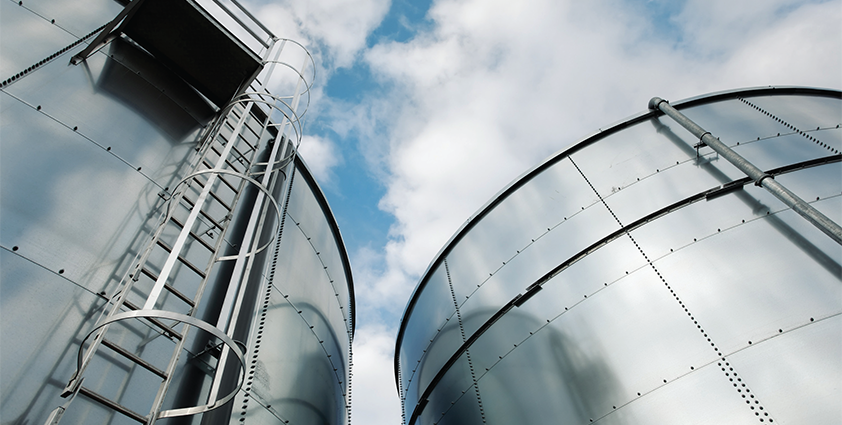 A key asset
Having operated as a multi-disciplined engineering consultancy since 1992, Grimley Smith Associates (GSA) has considerable experience in the provision of comprehensive engineering, design and project management services to the energy, oil and gas, pharmaceutical and biotechnology, and chemical and process industries.
The company also has knowledge in process safety, legislative compliance and sustainability. This attractive expertise has seen the acquisition of the UK business by Fabricom GDF SUEZ earlier in the year, as part of its UK expansion plans. In particular, GSA's multi-discipline capability is well placed to complement Fabricom GDF SUEZ's existing offer to the oil, gas, power, and process industries.
Part of global energy group GDF SUEZ in its own right, Fabricom GDF SUEZ is a leading multi-disciplined engineering, project management and construction organisation. Concentrating on the UK and North Sea markets, the company has over 30 years experience reinforced by the professionalism and commitment of its employees.
Since this development, GSA and Fabricom GDF SUEZ have already begun collaborating on various projects, including a major new contract with Tata Steel and the Centre for Process Innovation (CPI). The project covers the design and construction of a new national research facility at Tata Steel's Teesside Technology Centre (TTC) in Middlesbrough. The Thermal Technologies Centre will become a center of excellence for advancing high-temperature technologies pioneering new ways assetof turning waste products into valuable fuels and resources. The centre will include a fully flexible bespoke gasifier that can handle a wide range of feedstocks such as unusable oils and organic wastes, converting them into valuable low-carbon fuels. The other half of the facility will include pyrolysis oven with a moveable wall, which will convert waste materials and biomass in to liquid and gaseous fuels.
The total project spend totals around £5 million, including a £2.5 million investment from One North East through the Tees Valley Industrial Programme, which supports the region in seizing emerging opportunities in low carbon and advanced manufacturing. Alongside the professional skills of GSA, Fabricom has secured the construction contract for the facility in a clear demonstration of the two businesses ability to deliver value to clients through a complete project capability.
Operating from two locations, including its headquarters in North Lincolnshire, UK, GSA is staffed by a highly qualified team of professionals across a range of engineering disciplines. This enables the business to offer services encompassing almost every aspect of process engineering, from enhancing existing working practices to addressing unpredicted problems. These bespoke services can be tailored to individual client needs, and crucially delivered both in-house or on-site.
For the oil and gas industry this scope covers all areas of industry such as refining, onshore and offshore production, natural gas production, gas storage, and even emerging trends like carbon capture and storage. Services range from feasibility studies and risk based inspections prior to work commencing to process design and procurement service, and finally commissioning, operational and maintenance support.
GSA has also built a strong reputation in Process Safety delivering Consultancy Services such as Process Hazards Reviews, Quantitative Risk Assessments, HAZOP's, SILs assessments, SIL verifications, LOPA, Area Classifications, COMAH reports and DSEAR Assessments for a number of blue-chip international clients. This is of particular importance given that regulatory framework for process manufacturing is constantly evolving, and therefore it is vital to remain abreast of these developments. Drawing on its extensive experience in delivering safe and environmentally sound solutions, GSA is able to produce customised programmes for its clients assisting them to exceed and maintain legally compliant operations.
By working closely with its clients, GSA has a greater understanding of the intrinsic drivers and constraints within their overall business, as well as specific projects. This results in greater competency in meeting even the more unusual or complex project needs, whilst effectively managing risk and optimising time, cost, and quality. It is therefore of little surprise that the business has worked with major clients such as BP Chemicals, BP Exploration, Associated Petroleum Terminals, Centrica Storage, ConocoPhillips, Petroplus, Total and Greenergy.
One contract already successfully completed took place at the Coryton refinery on behalf of Petroplus. The client needed to lower the Reid Vapour Pressure (RVP) of its gasoline to allow for the addition of bio-ethanol in line with the requirements of the Renewable Transport Fuels Obligation (RTFO). GSA was commissioned to perform a design review, and assess the feasibility of using an existing propylene splitter column as a de-butaniser, before reverting back to its original operation in the winter.
As such, GSA carried out calculations and simulations to assess the column and its equipment's suitability for the new operation. This was followed by a design review, pipeline routes, hazards studies, and operating procedures. Historically the drag stream from the C4 hydrocarbon isomerisation unit sent the product directly into the gasoline pool, however now this is fed through the column as a de-butaniser. This reduction in C4 on the gasoline pool subsequently decreased the RVP of the fuel. Based on GSA's design work modifications to the column, ancillary equipment, and associated control systems, the column was commissioned in July 2009 and is operating effectively.
Following the separation of GSA in to two separate companies Andrew Grimley, executive chairman of GSA International, continues to attract and gain new opportunities abroad. This has led to GSA International being awarded a major contract from the South Refineries Company in Iraq. This $50m contract is for the design and construction of new site services for a major refinery in Basra. Other GSA International clients have included PDVSA, DNO International, Kaz Munaigaz and IOOC.
With 2011 having already marked a year of considerable change for the business, GSA UK is now beginning to reap the benefits of being part of a wider scope of capabilities, and the new opportunities that this subsequently brings with it. Equally, GSA is a key asset in assuring the sustainability and future development of Fabricom GDF SUEZ.
Grimley Smith Associates
Services: Multi-discipline consultancy