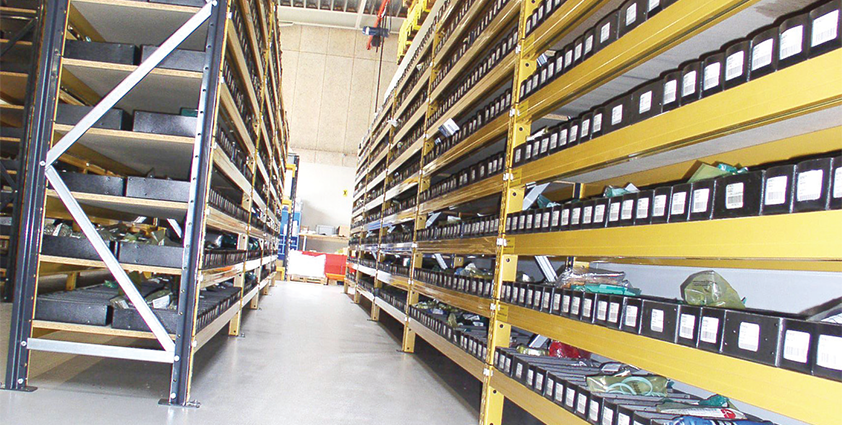 Great Danes
Based in Denmark, Group VH A/S is a service centre for axial piston units from Bosch Rexroth AG in Germany and is an expert in providing fast repairs, and sales of replacement units for all sizes of pumps and motors.
As well as providing a professional repair service, the workshops of Group VH document and analyse any damage that has occurred, before supplying the data to the customer services team. Even in circumstances requiring immediate repair, the company has the ability to mend high-grade components within a few hours; equipment can either be taken straight to Group VH or delivered and collected by courier.
Sales, marketing and export manager Peter Pedersen outlines Group VH's remit: "The company is 22 years old and although we are a service partner to Rexroth Bosch in Denmark, we're a separate company that works very closely with, but is not owned by, Rexroth. We buy all of our equipment from Rexroth and have certification from it to allow us to use its name and brand. That's how we are able to keep on track, in terms of being as good as we can – Rexroth checks us once or twice a year to see that we're fulfilling its requirements."
Continuing, he adds: "We work for the oil and gas industry, for Maersk and Mobile Hydraulic for example, and we work for the ship industry. Our customers are spread throughout the world and 85 per cent of our turnover is export related. Customers from around the world request our services, but the European and Scandinavian markets are very big for us."
Owing to the exclusive use of original spare parts and the fact the equipment is checked for correct functioning on advanced test benches, including Atex in collaboration with the Danish Technological Institute, Group VH can offer the same warranty periods for repairs as for new equipment. If inspection reveals that repair doesn't make financial sense, it can quote customers for a replacement instead.
Thanks to the capabilities of Group VH A/S' qualified staff, possessing extensive experience and expertise in mechanics, hydraulics and electronics, the company can repair machines quickly and competently – ensuring that they will operate reliably in the long-term.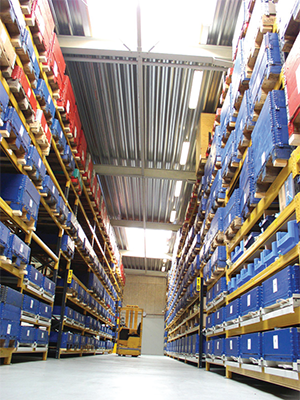 Peter expands on Group VH's qualities: "Our strengths are that we offer a 12-month warranty on our repairs and new replacement units; we conduct advanced testing in our workshop and test all units passing through our workshop, so we can provide testing reports that demonstrate their good condition; and we only use original spare parts. To further improve, we are developing new testing methods and ranges of products, so we can test on a larger scale – up to 1000 cubic units."
Testing is not the only field in which Group VH plans to improve, as environmental concerns have grown increasingly important to the business: "We're interested in working to benefit the environment and we have some new products from Rexroth that can reduce diesel use by 20 per cent, so we want to undertake some development of this market in Denmark. Maybe once we have a good setup, we can export the knowledge we've amassed relating to this. Owing to an environmental conference for all the world's leaders this December in Copenhagen, ecological concerns are
high on the agenda in Denmark. Everyone is looking at reducing carbon dioxide and energy use, and Group VH is certainly prepared for this."
The business is also looking to expand into the Russian market. This is an enormous market sector and the high quality service that Group VH can provide is ideally suited to costumers from Russia.
"We want to move into Russia to make repairs and forge relations with Rexroth over there," Peter explains. "In two or three years we're aiming to be established in that market. We're also looking at the Indian sector and are testing a lot of markets on behalf of our clients, despite the global financial crisis slowing our progress in respect of expansion. We are still being contacted from around the world for queries regarding new business."
Indeed, such contacts are important, and in many cases lead to close partnerships. Group VH prides itself on its enduring relationships with clients. Describing how the organisation achieves this, Peter reveals: "Every three or four months we send out business information in order to keep our customers constantly informed and we visit them regularly – it's important to see customers in their own places. I have just been to Norway and in November I am going to Poland, then travelling to the UK and Austria, and so forth. Keeping in contact requires a lot of travelling. My daily work is in Denmark so I visit customers in this country as well."
Reflecting on Group VH's future development, Peter concludes that the company will continue focusing on expanding geographically: "For us, overcoming the problems associated with the economic downturn will not be challenging in the long-term and we're seeing plenty of opportunities for future growth. We will be operating on a more global playing field in the future, in more markets and countries, trying to spread our knowledge internationally from market to market over the next two years so that all our customers can benefit."
Group VH A/S
Services: Servicing of pumps and motors