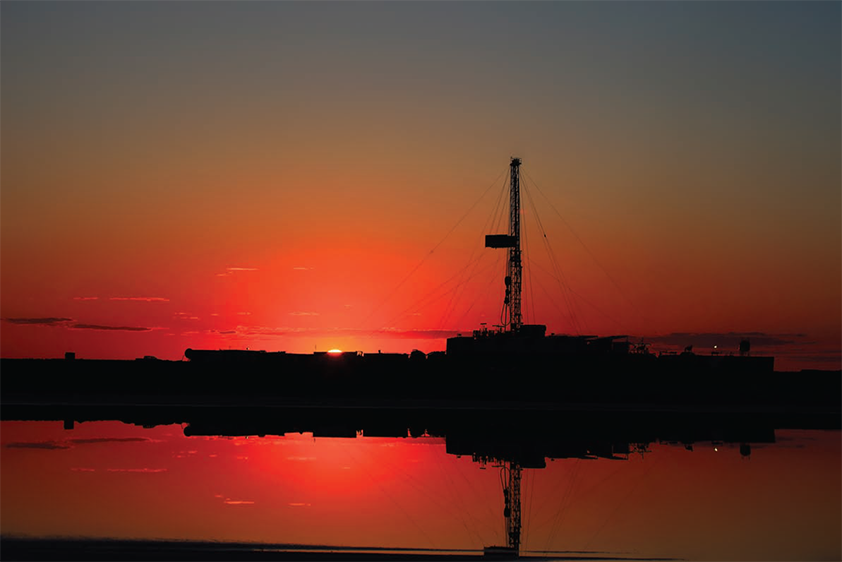 Gulf Drilling and Maintenance Co
Drilling for success
Established in 1982, Gulf Drilling and Maintenance Co (GDMC) was founded to serve the petroleum and water industries.
Its early activities included water well drilling and related operations such as slickline services. As the company began to grow GDMC gradually introduced new operations including coiled tubing services along with pumping and filtering capabilities. Over time the company's service offering was expanded further and today GDMC is a fully integrated oilfield service operator.
After over three decades in business the company remains in private hands, allowing GDMC to be proactive in responding to the needs of its clients quickly. Indeed, the needs of its clients and effective customer relationships are at the heart of the company's operating philosophy. "When customers buy our service, they are buying the benefit that it brings them," says GDMC operations manager, John Tapp. "Thinking about how the business can benefit our customers allows us to pinpoint our competitive advantage. Our services are preferably, but not necessarily unique, while the openness and honesty of GDMC along with its high service quality makes our customers very loyal and a joy to deal with. Our ongoing market research continuously feeds our customers with the latest technology and having an open resources policy helps to give us a competitive edge over our competitors. We always seek to highlight the benefits of operations to customers rather than boast about the business itself."
Long-term customer relationships are highly important to GDMC. Presently the company is active in Kuwait where it works in close co-operation with the Kuwait Oil Company (KOC) and a joint venture between KOC and Chevron amongst others. Working closely with clients allows GDMC to provide bespoke solutions tailored to the needs of its customers, as well as develop a long-lasting relationship to the benefit of both parties. To ensure that the company remains fully focused on the needs of customers and the relationship between itself and its clients, GDMC has created its own customer relationship management (CRM) system, as John explains: "Often as companies grow they lose intimacy with their clients, as the load of dealing with extra customers means that it is hard to keep track of all the relationships that the business is building with them. Thus GDMC established a department for business development with a team that is focusing on building relationships with clients and gaining regular feedback through customer satisfaction surveys. CRM systems can be used to make sure that customers continue to feel close to the company, regardless of the scale and pace of business growth."
Broadly speaking, GDMC divides its services into five areas, comprised of slickline; logging; testing; well intervention and asset management operations. The company operates a large fleet of slickline trucks that are equipped with a wide variety of tools for standard jobs in two 2/8 inch and three 1/3 inch tubing. All of its trucks are equipped for sweet and sour operations with standard pressure equipment rated 5000 psi working pressure and a wide selection of tools is also available up to five 1/2 inch. GDMC also operates 10,000 psi and 15,000 psi working surface pressure equipment with grease injection, while all stuffing boxes and blowout preventers (BOP) are hydraulically operated.
Within its logging division GDMC's experienced crews provide reliable services in open and cased hole and production logging, using reliable and high quality equipment from trusted oilfield tool manufactures. Field interpretations are performed in association with reputable data processing partners and GDMC also caters for all of its clients' perforation needs whether they be conveyed through electrical line or tubing.
Further to these services the company offers a comprehensive base of well intervention and asset management services for Xmas tress and associated valves, wellheads and production tubing. Alongside this, a comprehensive database is kept for all covered assets and a preventative maintenance schedule is set up to ensure continued smooth and safe operations and uninterrupted well production. When it comes to well intervention GDMC maintains a highly skilled coiled tubing division with additional pumping, nitrogen stimulation and filtering capabilities. The company also aims to provide clients with a one-stop-shop for all of their cementing needs, with no job too large or too small.
Health, safety and environment (HSE) remains a top priority for GDMC throughout all of its operations as well quality management, both of which will continue to take centre stage as the company gears up to enter into new markets over the coming years, as John concludes: "Our future plans are aimed at developing the quality of service offering to meet international standards. Within five years GDMC will expand its business into different countries, although not necessarily in another region. This challenge will require a lot of attention and effort and we started the journey to that vision through implementing API Q2 quality management system along with ISO 9001:2008. This demonstrates the solid and robust service quality that we offer our clients. The company has made a dramatic shift in recent times towards increased service quality by establishing a new department to focus more on standardisation and compliance with international standards."
Gulf Drilling and Maintenance Co
Services: Oil field services