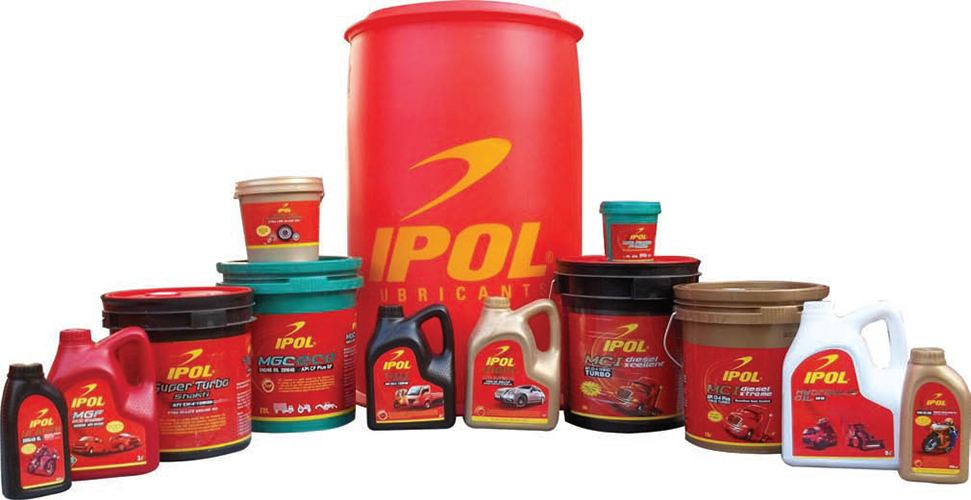 Bold expansions
With the pioneering vision of two brothers Mr Ashok & Sudhir Goyel who came from India in the early 90's to unlock the potential of exporting petroleum products all over the world, Gulf Petrochem (GP) made a modest beginning in 1998 with the commissioning of a refinery in Sharjah's Hamriyah Free zone.
Within a few years, it firmlyestablished itself into six strategic business units (SBUs); Petroleum Products trading, Refining, Lubes & Grease, Modified Bituminous products manufacturing, Oil Storage Terminals, Bunkering, Shipping & Logistics. All these units support each other and make Gulf Petrochem a wellintegrated conglomerate & now approx. USD 2.5 Billion Company.
After establishing the six SBU's, GP started its journey of organic growth by expanding its footprint from Asia Pacific to Africa by setting up regional offices in Singapore, India, Dares salaam in Africa & Corporate Office being at Sharjah, UAE. While not only expanding into new geographical areas of opportunity, Gulf Petrochem Group has also expanded into the various verticals of oil; these include fuel oil, base oil, bitumen, naptha, lubes and greases. GP commissioned its 1st state-of-the-art port storage terminal facility in Fujairah with a storage capacity of 412,000 cbm. It also modified and expanded its lubricant and grease manufacturing plants established in the Hamriyah Free zone, UAE.
Very recently the group announced the commissioning of the first phase of its liquid cargo storage terminal at Pipavav Port which has an annual capacity of 250,000 Kilo litres; this development will ease the supply and availability of petroleum as well as non-petroleum and petrochemical cargo in the North of India. The first phase boasts a capacity of 110,000 KL, while the second phase will have 140,000 KL and will be commissioned by mid-March.
The group's highly advanced state of the art oil storage terminals in Hamriyah-Sharjah is expected to commission in May 2015. It is connected to the distillation refinery and has separate pipelines to the harbour berth for all classes of petroleum products as well as nonclassified products. A dedicated line is built for bitumen as the bitumen division also operates from the same site. Bitumen is one of the high traded products, alongside base oils and other clean petroleum products like gas oil that Gulf Petrochem transports via its in-house fleet of tankers. Owning its vessels & a dedicated shipping and logistics team gives the company much better control over its entire supply chain.
In 2014, Gulf Petrochem focused on growing inorganically: it acquired a Royal Dutch Shell bitumen plant in Gujarat where it manufactures 30,000 metric tonnes per annum of bitumen speciality products.
GP also acquired Sah Petroleum Ltd, a public listed lubricant & grease manufacturing company which is listed on the two biggest stock exchanges (BSE as well as NSE) of India. It has IPOL as its flagship brand in the industrial segment.
Gulf Petrochem has recently acquired an oil marketing company called Essar Petroleum East Africa in Kenya. All of these acquisitions provide a vital contribution to the group's mission and also help drive international growth.
Today the group is professionally managed with highly qualified and experienced professionals from the industry as well as qualified & talented second generation of the family leading Gulf Petrochem towards new horizon. The board consists of the following members.
A young and dynamic go-getter, Manan Goel, Gulf Petrochem's Group Director, Manan has been instrumental in setting-up the BitumenProcessing, Storage Terminals and Mixed Hydrocarbon Plant.
Mr Prerit Goel is the Group Director and leads many new business initiatives in the company. He was instrumental in setting up the Singapore Trading company of Gulf Petrochem and was actively involved in the storage terminal project in Fujairah, United Arab Emirates.
Mr. S. Thangapandian, Gulf Petrochem Group's Executive Director is an oil and gas professional with over 30 years of experience in sales, marketing and trading of petroleum products in India and Nigeria with PSU, MNCs and private sector companies in India.
Another important appointment is of Mr B.M.Bansal as the Strategic Advisor of the Group. He comes with 36 years of extensive work experience in the Oil & Gas sector in areas spanning business development, R&D, refining and technical services.
Gulf Petrochem Group's growth had showed no let down and neither has the group's reputation, which has resulted in a number of award wins for the firm. For example, Gulf Petrochem received the Masreq Oil & Gas Project of the Year award during the MEED Quality Awards for Projects and co-founder andmanaging director Sudhir Goyel was awarded the Business Personality of the Year Award by the Horwath Mak Group of Auditors & Business Advisors in 2013 in recognition of his leadership skills that have enabled Gulf Petrochem to be a successful industry pioneer.
In addition, he was named as one of the top 100 Indian business leaders by Forbes Middle East in May 2014. As well as this, the group's Chairman, Ashok Goel was featured amongst the 50 most influential people in downstream sector in a special issue of Power 50, Refining & Petrochemicals Middle East.
Having set the foundations for ongoing growth and success, the future looks positive for Gulf Petrochem Group as it consolidates on recent acquisitions and continues with its plans for global expansion.
Gulf Petrochem Group
Business: Petroleum products trading, bunkering, refining, manufacturing (modified bituminous products, lubricants & greases), storage terminals and shipping & logistics.