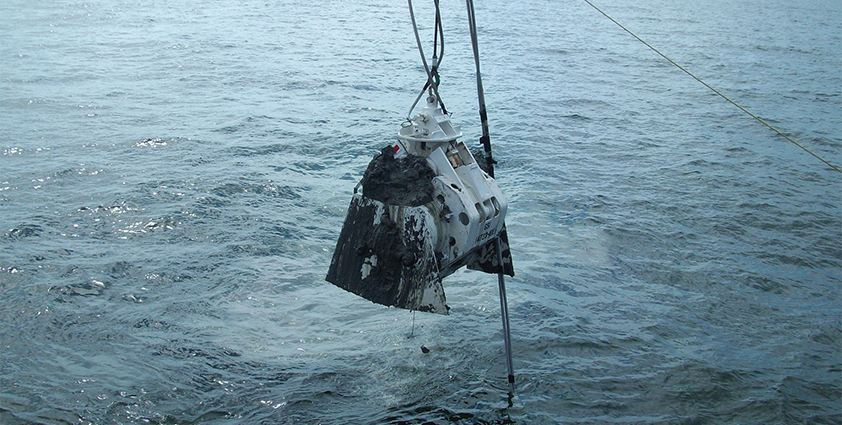 Record breakers
A global corporation with offices and divisions based across four locations in the US and one in Aberdeen, Scotland, Gulfstream Services has transformed over the years from a small oilfield rental company, formed in 1978, to become a business that today is adept at meeting the changing needs of the oil and gas industry.
Central to the company's efforts are its four divisions, each serving an individual industry purpose, from the renting of coil tubing, hydraulic work over, and wireline pressure control equipment to delivering a technologically advanced inline cement head assembly.
The third, and arguably most distinctive, of these units is the company's decommissioning division, which consists of Gulfstream shears and grapples that are purposely intended to suit the industry's growing decommissioning requirements. Specifically designed for subsea use, Gulfstream Services' platform and debris removal equipment is supported by the knowledge and experience of the company's multi-talented technicians.
"Gulfstream Services' decommissioning department was itself first established in 2004 and in the years since has grown to include a hydraulic fleet of approximately 30 tools that are sourced from stores and service lines in both Aberdeen and Houma, Louisiana," states Scott Adams, the company's head of technical sales for offshore services. "To date the vast majority of the company's work in this division, some 90 per cent of it in fact, has taken place within the Gulf of Mexico. The remaining ten per cent being split between the North Sea, and in areas of the Eastern Atlantic."
With 95 per cent of its decommissioning work occurring in subsea conditions and having successfully accomplished more than 7000 cuts worldwide to date, Gulfstream Services' decommissioning division is without question the company's fastest growing subsidiary: "Driving this trend today is the fact that while the oil and gas market continues to grow, the more established oil and gas fields located throughout the world are rapidly reaching peak maturity, and with this comes an increased demand for decommissioning services," Scott continues.
"The company's current geographic presence is very much dictated by market needs and it would certainly appear the fields found in the Gulf of Mexico are maturing at the fastest rates," Scott says. "Nevertheless, as the fields in places like the North Sea and South East Asia do get older, the company understandably wants to be on hand to capitalise as the decommissioning sector expands. With the level of knowledge it has gained from its extensive work in the Gulf of Mexico, Gulfstream Services most definitely now has much to offer the rest of the world in this field of expertise."
As the more established oil and gas fields have grown older, the industry itself has inevitably undergone significant changes, which have forced Gulfstream Services to evolve in order to respond to a whole new range of demands and challenges: "In decades gone by the majority of oil and gas activity would take place in shallow waters yet, as we are all too aware of today, as time passed and technology became more advanced an increasing number of wells were drilled in deeper waters. As water depths and hydrostatic pressures increase the tooling has to adapt and evolve in kind. Gulfstream Services has worked hard to make the necessary changes and as such is today able to meet those challenges that arrive when decommissioning projects are undertaken in deeper waters."
Until recently the vast majority of the company's decommissioning work had revolved around the removal of platform structures. However, in the last couple of years, considerable effort has gone into the design and manufacture of a smaller series of shears that are more applicable to topside plug back and abandonment work, specifically the extraction of production tubing and production casing. What this means is the company is now also able to provide its customers with a cold-cut mechanism for use in the removal of said tubing and casing during conventional P&A operations.
"When it comes to equipment within the Decommissioning Division, Gulfstream Services is a fully self-supportive entity," explains general manager of operations, Billy Marcel. "The business plan from day one has been to establish this division as a service company, not a rental business. By being able to provide not just the tools, but also service technicians who go out and operate the equipment offshore, Gulfstream Services is able to respond quickly and efficiently when a customer calls upon it."
As Scott goes on to highlight, there have also been other developments in recent times, which again are designed to achieve the growth the business wants to achieve: "In the last few months Gulfstream Services has continued to look towards the future with the training of five people who will specialise in the company's UK operations. Having completed several weeks of ukrigorous training, involving classroom based work and hands-on maintenance practice, these qualified individuals will now be on-hand to support customers working in the North Sea. Having people based locally not only provides customers with an added value service, it reduces the length in response time for clients' unplanned needs that arise unexpectedly."
As the market itself has become more diversified and competitive, Gulfstream Services' decommissioning division has in turn had to broaden its own horizons: "In truth the company sees its technological advances regarding water depths of up to 7800ft (2378m) as a base," Scott enthuses. "Where Gulfstream shear technology also differs from others is positional maneuverability and blade durability which is information we relay to our clients. Our clients do not expect consumable blade charges. After all, it is with good reason that only four blades have ever been broken in more than 7000 cuts. This sort of record is one that really speaks for itself."
Gulfstream Services
Services: Offshore service provider