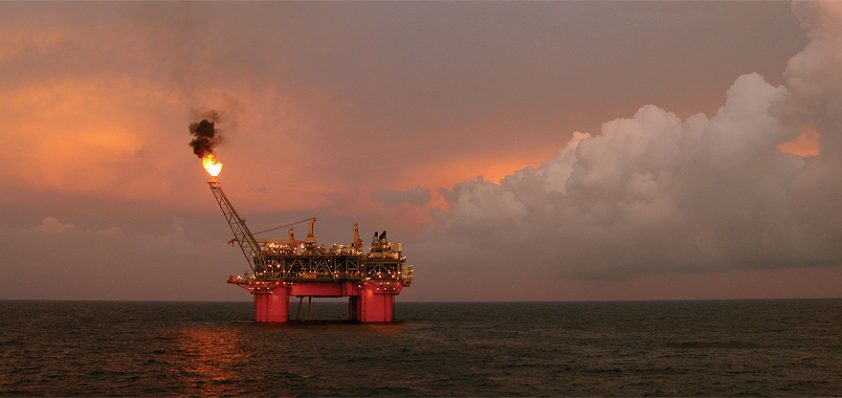 A design for life
Already at the forefront of design and construction consultancy solutions for oil and gas drilling companies, GVA Consultants is currently looking to expand its range of activities and services, together with its geographical presence, to accommodate a wider range of maritime projects.
The consultancy, which to date has been focused on providing high quality designs for semi-submersible drilling units with its renowned GVA series, floating production units and drydocks, is currently involved in a number of FPSO tanker conversions together with a wind energy project in a bid to broaden its operational scope.
Holger Eriksson, recently appointed managing director at the business, elaborates on these development plans: "Together with our owners KBR we have developed a strategy for broadening GVA's scope of operations and taking the company forwards. This includes opening new offices in Singapore, Houston and possibly London, developing our resources and capabilities to encompass new projects and services, and becoming integrated further into the KBR family. It really is an aggressive and expansive strategy that will see us providing new and existing customers with a much larger range of exciting services and products."
Peter Larsson, business development director at GVA expands: "We have previously been predominantly engaged in offshore engineering, particularly for semi-submersible rigs, but we are really looking to expand and focus this further. For example, we have already commenced work on projects for FPSO conversions – which involves converting old tanker vessels into new FPSOs for customers – and have become involved in a wind power project.
"I believe that we will be benefited in moving forwards by our vast experience in floating installations and our reputation in the industry," Peter continues. "For example, we have designed the two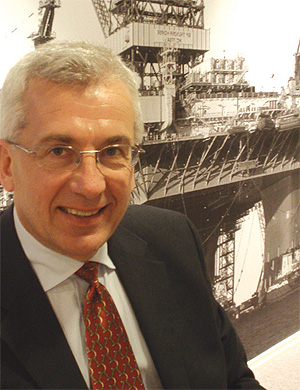 largest production semis in the world, the GVA 27.000 for the Atlantis Field and Thunder Horse, which is a GVA 40.000. Consequently, when we do enter into new FPSO conversion projects we have a great deal of competencies and skills that can be easily transferred. Furthermore, our reputation has already seen us receive a great deal of interest from new customers, so we are certainly excited about this expansion in the coming years."
Aside from these new developments, the company is already renowned for its leading semi-submersible concept, the GVA series, which is currently in its sixth generation. Peter explains: "The GVA series is a well-known, and highly proven concept that provides customers with problem free operations during the fabrication and exploration phases, and is used by some of the industry's leading companies including BP and Statoil. Our constant development of the initial GVA concept has seen us become a market-leader in this particular field.
"Our latest variant is the sixth generation GVA 7500 series, which is quite a large step-up from previous designs in terms of technology and capabilities," he states. "One of the key developments in this series is that the rig is designed to be operated in the harshest environments of the North Sea sector, and as a consequence has all of the features to do so. For example, it has the capability to carry a significantly higher payload than previous designs, and can drill in deeper waters than ever before.
"The overall GVA 7500 concept offers our customers considerable operational and performance benefits, and is designed to be extremely reliable," says Peter. "There are currently five under construction in the Far East, with a sixth due to be confirmed very soon, and the first of these is hoped to be delivered in early 2008. Furthermore, we are currently working on two totally new concepts – the GVA 7500 Arctic – which is designed specifically for use in the Russian market and arctic conditions, and the GVA 10.000, a larger semi-submersible for use in Norwegian waters, as well as globally."
Being a design-led company means that GVA pays particular attention to market trends. In particular, Peter believes that the move towards deeper waters and harsher environments will continue to play an important role in future concept designs: "As the industry moves forwards we are definitely seeing an increased need for drilling at greater depths, which in turn strengthens the need for safer vessels and more stringent rules. Furthermore, there is a large demand for environmentally friendly solutions that can operate far more efficiently. As a consequence, this is something that we pay particular attention to, which I think is demonstrated in the GVA 7500 concept."
Reflecting on the current state of the oil and gas sector, Peter is aware that the industry-wide challenge regarding personnel may have an effect on GVA's expansion: "Together with the ever present challenge of changing rules and regulations and the increasing focus on environmental concerns, I think that finding the right people and avoiding being restricted by personnel problems will be a big challenge. To address this we are looking to focus heavily on training all of our new employees to the high standards we expect, and to offer the best opportunities to our staff in the future."
Despite this, Holger is confident that GVA's established reputation and proven products will be a springboard for further success for the company in the future: "We really do believe that the future is very bright. Through our established products and services, and the new areas that we are moving into, we aim to ensure that GVA is always considered as the number one choice for any project in the industry. There are a number of yards and companies that can build smaller, similar designs, but if a customer wants a large project then there is really only one company that you can got to – and that company is GVA," he concludes.
GVA Consultants
Industry Design services for oil and drilling services