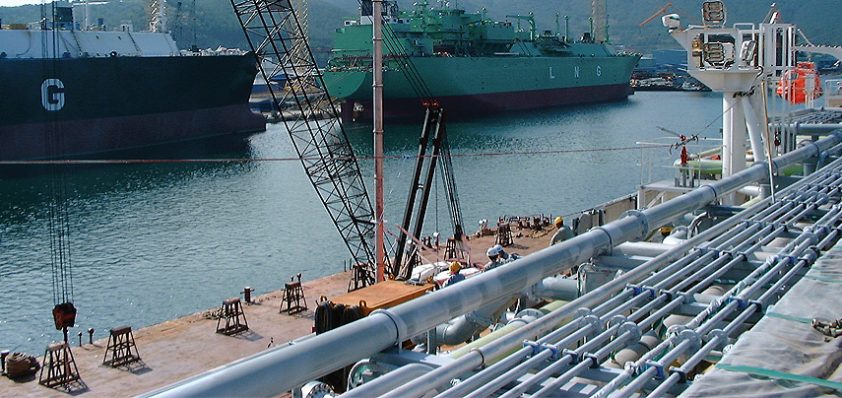 Pumped for action
As part of the international Hamworthy Group headquartered in the UK, Hamworthy Svanehøj is a Danish company benefitting from over 75 years of experience in the marine industry.
As a key supplier of pump equipment to the marine and offshore sectors, the company's portfolio covers advanced products and systems such as long shafted pumps for the offloading of gas, oil and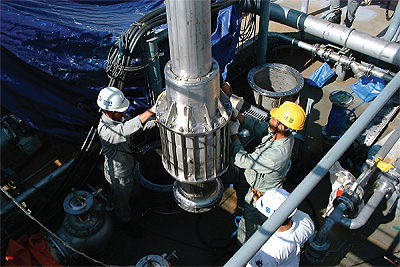 chemical tankers. Traditionally based in the marine market, the organisation has had considerable success in the offshore sector utilising the same pump technology to meet the needs of global oil and gas operators. Recent contracts for major operators include Total, Chevron, ConocoPhillips, Woodside, Modec and BW Offshore.
Though primarily focused on the FPSO and FSO market, Hamworthy Svanehøj takes a highly flexible approach to the offshore industry and has a product to suit most pump applications, including cargo offloading and seawater lifting equipment. "We are able to provide tailor-made products to our offshore clients based on our high quality approach and long experience in the pumping business," Henrik Sørensen, managing director of the company explains. "We work in close co-operation with our offshore clients to develop new products that focus on issues such as API (American Petroleum Institute) 610 compliance and long MTBR (Mean Time Between Repair), which are highly important for this industry. We have had to adapt to suit this market and our flexible engineering, which has always been a core strength, has helped us to achieve this."
The company's range of new products is based around traditional equipment that has had to be tailored to meet the more demanding and diverse needs of the offshore industry. For example, cargo offloading pumps have been part of Hamworthy Svanehøj's portfolio for some time, but the requirements for offshore demand bigger pumps with higher pressures and capacities that are able to meet API 610 and long MTBR credentials. Process pumps are a further area that demanded adaption considering that marine pumps are only in operation when offloading a vessel, while oil and gas pumps are used around the clock making MTBR an essential topic. In this sense, the company is creating a specific product range to ideally suit the oil and gas process pump market.
Recently, the organisation's new advanced process pumps have been put to the test following a major contract with a leading oil major. Thirty electric-drive deepwell pumps were ordered for a new build FPSO project making it the first major project for the process pump division and providing a clear example of the way in which Hamworthy Svanehøj works alongside key clients to produce the ultimate solution. Moreover, such electrically driven equipment is increasing in predominance as a focus on environmental issues grows throughout the industry. With a concentration on
efficiency, the company's electric equipment is both environmentally friendly and more reliable than conventional methods as it can be serviced outside of the tanks.
"Quality is absolutely essential throughout all of our operations and we have been ISO 9001 certified for over 17 years. Though this is a key part of our quality standard we also find that the kinds of demanding environments we operate in keep us sharp and that our strategic relationships with our supplier base are very important for maintaining high standards. Delivery reliability is also of significant value considering the fact that the majority of offshore projects are very big and require us to give our commitment to the whole project by delivering on time. Six years ago we built a 30 metre tall testing tower in order to demonstrate to our clients that our equipment lives up to all recognisable qualifications," Henrik notes.
For the coming years, Hamworthy Svanehøj is hoping to develop further in the FPSO and FSO market. Its particular goal is to gain contracts on the large Petrobras project based on the new oil and gas field off the coast of Rio, Brazil. Petrobras will be building eight FPSOs for use on this field and the company is bidding for involvement. Indeed, such an employment would require a broad package provision delivered by the Hamworthy Group as a whole. Hamworthy Svanehøj benefits greatly from the group structure and resources, as international factions of the group can be called upon on in the case of a large or diverse project beyond the company's individual abilities. Morever, when making moves into new or evolving markets, Hamworthy Svanehøj is able to draw on the knowledge and experience of its international colleagues – a group perspective is taken on all areas of business.
Henrik highlights his future vision for the company: "We are looking to galvanise relationships with clients in the offshore sector for the long run, proving that though we are a relative newcomer in this arena we have had experience and long term commitment in the marine sector. The challenge for us at the moment is to develop new equipment for use on FPSOs and FSOs, while liquid natural gas is expected to be a major energy resource in the coming years and so we will increase our efforts on the design of our unique gas pumps. Though we don't expect progress to happen overnight, the rising oil price is a good indicator that projects will start to emerge and confidence in the market is beginning to grow. We are very much operating as part of a group and our goal is to be one of the major players in the offshore industry."
Hamworthy Svanehøj
Products: Pump systems