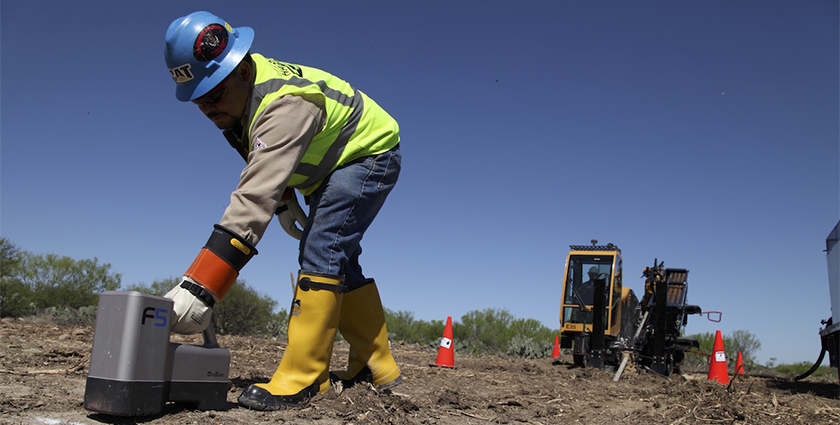 Hard Rock Drilling has amassed impressive industry experience and a diverse fleet of equipment to become a leader in directional drilling.
In the energy and mining industry, horizontal drilling often is associated with extracting oil or natural gas from shale or other formations. What many people might not realize is that horizontal drilling can be used to efficiently get energy to consumers by drilling holes for pipelines or cables.
In the competitive world of horizontal-drilling services, companies usually distinguish themselves through specialization. Hard Rock Drilling is no such company. Because it has an extensive and diverse fleet, it can perform variety of project types across many sectors, including energy, gas and telecommunications.
Hard Rock has worked for blue-chip clients such as ExxonMobil, NuStar Energy and AT&T. In fact, when the energy industry experienced a slowdown in 2015, Hard Rock did not skip a beat. "Because our range is so broad," Vice President of Business Development Chris Jones says, "not only did we hold steady, we actually increased our resume."
Diverse Fleet
Hard Rock's ability to handle diverse projects descends directly from founder Robert Myers. He started Hard Rock in 2003 with one drilling rig. Since that time, he has amassed a wide variety of equipment, including small, medium, and large rigs, with the largest rigs weighing over 100,000 pounds. "He really has a whatever-it-takes mentality," Jones says. "He has always put the right people in the right positions to succeed. It seems like we're always on a growth spurt."
Its growth has led Hard Rock to a position of market leadership in the industry. The key advantage for Hard Rock, according to Jones, is its ability to turnkey entire projects. That means it can work entire projects from start to finish, including all sizes of drilling, because of its diverse and modern fleet.
Jones says much of its growth also can be attributed to the support of its financial partner, Tower Arch Capital. The firm has provided strong financial backing and given Hard Rock the ability to acquire more drilling equipment as needed.
"You couldn't ask anything more from a partner," Jones says. "You do hear a lot of horror stories when equity groups take ownership, but they just want to help us grow. They don't want to know how to drill, they just want to help us."
John Blevins, general manager of operations for Hard Rock, says its corporate structure is another key to success. "Our slogan is to combine quality and experience, and we have done that since 2003," Blevins says. "We have continued to not only find the best equipment, but also to hire the right people like Chris Jones and Cory Baker, who heads up our heavy rig division."
All of those factors have allowed Hard Rock to take on a range of challenging projects in recent years. One of them snaked beneath the Mississippi River, connecting the Plains Diamond Pipeline from Memphis, Tenn., to West Memphis, Ark., in 2016. That project was completed in just 21 days. Another complex project was an 11,324-foot-long drill, the second-longest nonunion drill in history, where one piece of pipe was laid over two miles in Kemah, TX.
Safety Culture
In addition to an experienced workforce and extensive fleet, Hard Rock can boast of an exemplary safety record. And that becomes crucial when working for energy companies that need drillers for pipeline work. To become a preferred vendor of those companies, strong safety standards are a must.
"We do work directly for energy companies as preferred vendors," Jones says. "But we work alongside general contractors as well. People work with us because they know we can mitigate risk."
Its safety record comes from a concerted effort to develop a culture of safety. "We have quarterly safety meetings, and every single employee has stop-work authority," Jones says, "meaning they can stop a project if they see something wrong with the equipment or our procedures. If they see something, they say something."