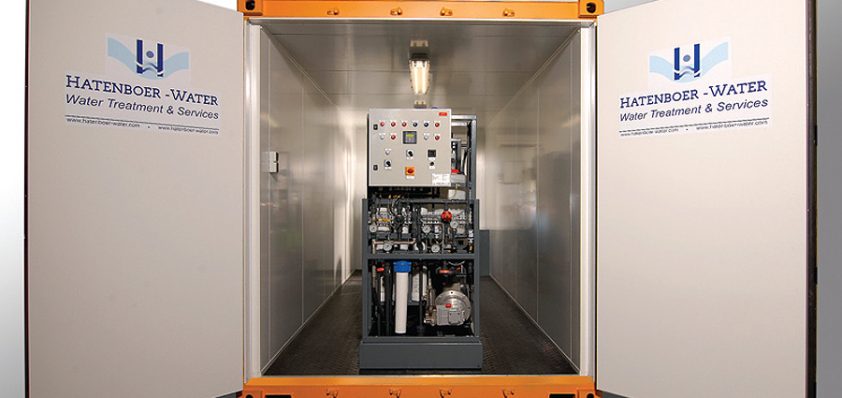 Liquid assets
Based in Rotterdam in the Netherlands, Hatenboer-Water has been providing an advanced and sophisticated array of specialist potable water products, engineered systems and services since its establishment 1906.
Its client base can rely on the company to supply safe and reliable potable water onboard, from production right through to consumption. By being responsive to its customers' needs, the dynamic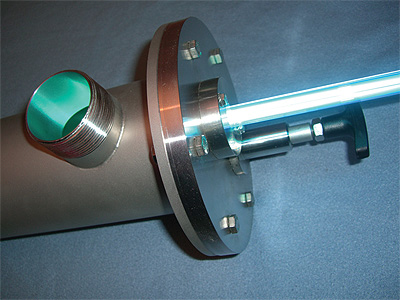 organisation is able to offer a union of high quality products, knowledge, experience and flexibility.
Specialist expertise, the application of its own engineering and design, and a modern operating environment allow Hatenboer-Water to supply turnkey solutions for many challenging situations. From standard products such as a pump or filter, to fully integrated custom-made systems such as fresh water makers, all are available with the necessary worldwide after-sales service.
Guy Heijnen, manager sales at Hatenboer-Water, comments on the company's range of processes and treatment techniques used to prevent or tackle pressing water related problems: "In terms of the oil and gas sector, we have a full programme that provides services for the offshore and maritime markets, including seawater desalination systems. For reliable potable water, a heavy-duty design allows the system to operate in a rough offshore in our own workshops, drawing on over 100 years of experience in the industry. Presently hundreds of them are operational in offshore maritime applications.
"Once the customer has the water and it is produced, we provide a plug-and-play module for hot and cold potable water to ensure reliable and safe water onboard. From there we consider systems to pressurise onboard water through treating, disinfecting and heating. We build this system in a skid so that yards and owners can save time on installation onboard vessels and can then fit it to any application that they want." The business supplies the best possible solutions for numerous applications, guaranteeing that the water is free from all forms of dangerous bacteria.
Guy continues: "We also try and prevent dangers in a different way. Disinfection is of course a cure but to initially prevent problems is even better. To do this we look at a clients' piping, assessing corrosion and bio-film prevention, two factors that make water less healthy and at more risk of contamination. We have a team available to come onboard for a potable water risk management service, and here our consultants will make a management plan, which involves a full scan of their system, followed by us advising the client on any changes that need to be made." To further support this, the company also provides a worldwide service in sampling and analysis, informing the client of the current bacterial and chemical status of the water. Normally the owners will receive a report that has been interpreted by Hatenboer-Water for them.
He goes on to highlight plans to expand the business: "We have just started our own UV disinfection line, Demitec UV, which is now approved by NIPH. It can be used in even the strictest surroundings in the Norwegian part of the North Sea. Next to UV, Hatenboer-Water applies copper-silver ionisation onboard.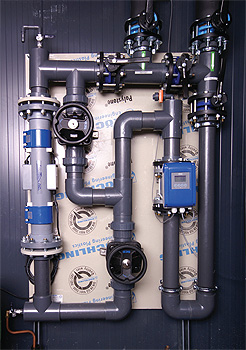 Currently the product can be used for Legionella prevention in the health care market and no applications in the maritime market, an area that we will look to progress in. We have applied it a few times and it shows promising results, especially in older or contaminated systems."
The company can prevent the adverse effects from the aging of a ship's system by applying its recommendations concerning used materials, installation instructions and required treatment equipment. Varying challenges can be addressed through its broad range of disinfection products, including Hadex dosing, Demitec UV and copper-silver ionisation, guaranteeing water is free from bacteria such as Legionella or E-coli. Guy continues: "When assessing the different markets, for us the southeast Asian areas are very interesting; in Korea, China and Malaysia they are still building a lot of vessels and rigs, and this is an area where we still want to expand."
Highlighting the strengths of the organisation, Guy says: "We are a one-stop-shop for all maritime water related questions, not just an RO or UV supplier, we have all relevant equipment available and use only grade-A materials. We insure that our clients have good drinking water worldwide, meaning that if they do experience any problems, we have a highly skilled team available to visit for sampling, testing, adjustments or major overhauls wherever the vessel or rig may be."
Hatenboer-Water's comprehensive scope of supply consists of everything from silver sterilisers, water softeners and mineralisers, filters and filter materials to test kits and analysis equipment, and spare parts and consumables, all stocked in a well-utilised warehouse. With an additional complete delivery programme, including its own engineering services, workshop, warehouse, technical services and consultancy, Hatenboer-Water looks set to continue its success with its flexible and made-to-measure equipment.
Guy concludes, looking toward the future of the business: "We have always opted for slow controlled growth of around ten to 20 per cent annually. We achieve this through setting a strong foundation and choosing good quality suppliers, so that we can assure good solutions are available wherever the location may be. This is a strategy we want to continue with, so that in five years from now we can be 50 per cent bigger."
Hatenboer-Water
Products: Potable water systems, turnkey solutions and services