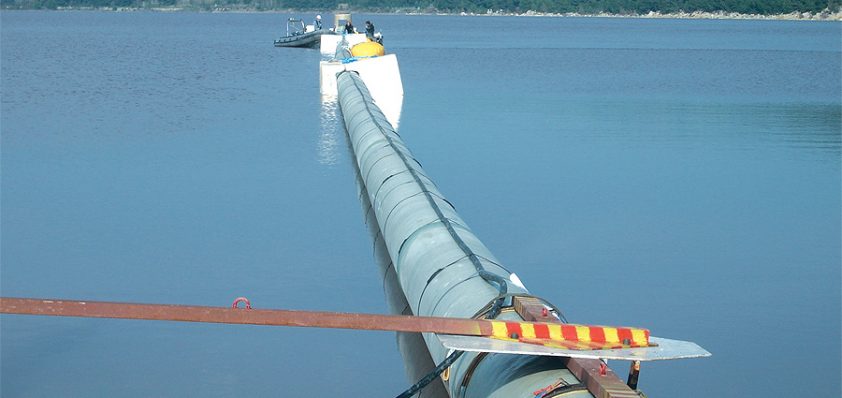 Plastic fantastic
Perhaps best known for the manufacture and supply of the original double grip plastic hose clamp, the Herbie Clip, HCL Fasteners Ltd is the leading supplier of plastic hose clamping solutions worldwide.
The company was privately purchased in 1994, and over the years, it added to its portfolio of products to establish a focused range, comprising plastic clamping and banding. These include the Smart Band, Smart Tie and the Ezyclik hose clamp.
Situated near Bristol, UK, HCL is an expanding business that provides plastic clamping products to clients throughout the world. The company has many years experience in the clamping
industry.
Howard Coles is the chairman of HCL and his sons, Peter and David work as sales and managing director respectively. Peter describes the company: "We have a relatively small product range, but we see this as an advantage. A lot of companies who sell similar products have such a wide product range that they often don't give the focus and service that the customer requires. We are very focused on providing an extensive support for all the products we sell."
The Smart Band product range consists of a number of different size, high strength plastic band and buckle systems, suitable for the offshore and onshore markets. The one-inch (25 millimetres) Smart Band was designed specifically for the highly aggressive offshore market and launched in 2004. Over the past four years it has been installed successfully by numerous well-known offshore companies, and used to great effect on many applications. These include half-shell umbilical protection, subsea markers, piggyback pipelines and sensor attachment.
David describes the latest product to be launched: "We have recently been working on a Smart Band hybrid buckle, which was first released in 2007/8. The next product in the Smart Band range to be launched will be the 1, 1/4inch (32 millimetres) system, which will be released around the end of January 2009. This unique product is a composite design, with glass fibre yarn reinforcement in the strapping, making it very strong."
The Smart Band product is part of HCL's ongoing expansion into the offshore market. Peter elaborates: "We see potential for considerable growth within the offshore sector. There are a lot of applications offshore, using VIV strakes, piggy-back clamping, pipe lay and umbilical protection. We know that a great quantity of high grade metal banding is currently being used, which our product can replace. We've yet to fully penetrate this market, simply because the standard size is 1,1/4 inch, and at the moment our band is only one inch. We are confident that the new larger size will fulfil the requirements of our customers.
"We really see future growth in our business, most of it will probably be related to the new Smart Band, so we're incredibly excited about this latest product. We're waiting to approach a lot of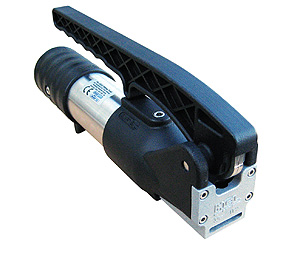 companies that have shown an interest in our previous models but ultimately decided that it's not strong or big enough. In light of this, we believe we're really poised to make a significant impact on this market, and we expect to see some really strong growth in 2009 and 2010 on the back of this launch." Peter says.
The company is also looking to expand its business geographically to enhance the reception of the new Smart Band. Peter explains: "We have just opened up an office in Houston; we really want to take advantage of the market in the Gulf and move down into South America. We already have a sales team down there so we'll really be focusing on North America from December 2008. We have had a presence there for some time, but we haven't really been taking advantage of the offshore market and we want to be right on the customer's doorstep when we go to launch the new product."
He goes on to describe the current market conditions: "In terms of the hose clamp sector, there's obviously a downturn; we're seeing a fall in the market, but we're still quite positive about the oil and gas market. There's been a drop in the oil price but we expect that to go up again over the course of the next few years and as the need to find new oil and gas fields remains very high, our products are very much in demand. We're quite optimistic about the future; if we can get our product right, we foresee strong growth and turnover."
David and Peter's confidence about the future of the company is based on the intensive development of new products, as David explains: "We're presently expanding the product range, developing more sizes and increasing the strength of each size. We are also improving our application tools with the introduction of a brand new hand tool next year which will incorporate torque, pneumatic and hydraulic features".
Peter concludes: "Our competitive edge is that our products are unique in terms of the materials used. Most other companies provide metal versions, which are less hardy (corrode) in the long term. The next model to come out will be the 3/4-inch product in the middle of 2009, which will effectively replace our one inch band. We will continue to bring out more sizes and develop this range to increase our market presence and improve our business."
HCL Fasteners Ltd
Products Plastic clamping and banding solutions