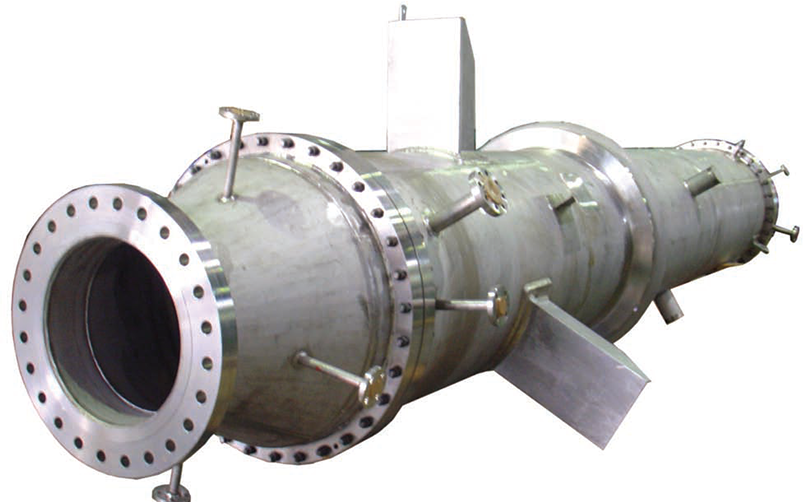 Heat Exchangers Specialist (S) Pte Ltd
Exchange of experience
Founded in October 2006, Heat Exchangers Specialist (S) Pte Ltd (HES) is aptly named given that it was conceived by a group of highly experienced technical specialists and designers in heat exchanger technology.
This has enabled it to position itself as an innovative manufacturer and solution provider of shell and tube heat exchangers, air-cooled heat exchangers, and pressure vessels.
It began selling its products and services in January 2007 and had already reached profitability inside one year in December 2007. HES has continued to progress in a similarly strong fashion ever since and is now expanding into new facilities to cater for the future growth of its business.
HES operates within the Asia Pacific region, specifically Singapore, targeting the fuel processing, oil and gas, FPSO, petrochemical, chemical, power generation, and pharmaceutical sectors, where there is high demand for heat exchangers. Within these markets the company has a wide customer base ranging from EPC engineering companies to new front-end project designers, and even directly to plant owners.
Shell and tube heat exchangers remain the primary source of revenue for the business, and are available in various combinations of girth flange and sealing gasket, as well as materials such as carbon steel, stainless steel, duplex, super duplex, copper and nickel alloy, and titanium. HES has products suitable for various processing requirements, and that can withstand all kinds of pressure and temperature ratings.
The second largest part of the business is pressure vessels, which can be used to store a medium before and after increased pressure, to separate a medium through different pressure and temperature conditions, and as a distribution centre on processing lines. These two main facets are supported by additional products such as air cooled exchangers, compressor skid packages, fuel gas separation skid packages, refrigeration skid packages, and green energy biogas packages.
"HES provides multiple solutions and products that can maximise the client or end user's interests in terms of achieving their productivity and cost saving aspirations. It also brings the entire process under our control, which means they don't have to deal with multiple manufacturers or try to integrate different solutions into one single plant application," emphasises Lai Choi Zyong, managing director.
"The greatest trend in the heat exchanger market is towards savings – in energy, costs, and space," he continues. "Another factor is combined package design as consumers are more likely to expect this to suit the future product processing and cut down their internal operation costs. One of the most demanding design combinations currently is to bring together all exchangers, pressure vessels, instrumentation, control systems, and piping into one compact solution. Heat exchangers that deliver only basic features will gradually be replaced by those that offer additional features and benefits."
At the same time HES is retaining its current strengths in fast delivery schedules, and a highly skilled productive workforce. The company also boasts international certification in quality and design including ISO 9001:2008, ASME U-Stamp, R-Stamp, NB-Stamp, and China MI License Cat A1 and A2. Above all else though HES is a leader in creative and customised design and fabrication to suit individual requirements.
"Our focus for 2013 is to begin production of our air-cooled exchanger business line in our new facilities, which provides around three times more capacity in terms of the space requirements for production. We're also focusing on exotic materials such as titanium, super duplex, super stainless steel, and non-ferrous alloys for higher-end niche operations to bring in more high value revenue and widen the market field," describes Lai.
The outlook for the Asia Pacific region continues to look good as a result of the strong demand from the oil and gas industry, especially the offshore sector, with more and more FPSO's being built. It is also predicted that exploration in the area will continue strongly for the next five years.
Against this backdrop, Lai describes HES' plans to take advantage of the activity as well as to tap into other future markets: "Our business projection is to see the company achieve an annual revenue of 50 million Singapore dollars over the next five years. We believe that as well as oil and gas and traditional energy sources, there is a trend towards green energy and energy recovery and recycling systems. We are therefore focusing on developing products for these applications as they may prove to offer sustainable business long-term," he concludes.
Heat Exchangers Specialist (S) Pte Ltd
Products: Shell and tube heat exchangers and pressure vessels