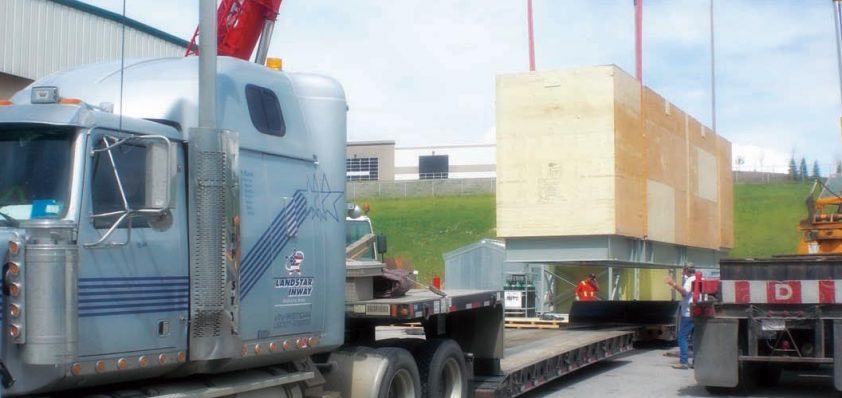 Heavy Load Freight Services
Bespoke logistics
Founded in 2006, Heavy Load Freight Services (HLFS) LLC has developed a highly regarded reputation in the provision of multimodal freight management services including air, land and sea transport solutions.
The company acts as one of three divisions within its parent organisation, the HL Khouli Group. Discussing the formation of HLFS managing director, Mohammed Adeib AL Khouli says: "When the company was started in 2006 in Dubai, its founder already possessed several decades of experience within the logistics industry. During that period there was a gap in the market for niche companies, because although large organisations already existed in the region new products were emerging within the oil and gas sector. Developments in underbalanced drilling, which mixed air drilling with nitration made it necessary for compact packages of equipment to be delivered in very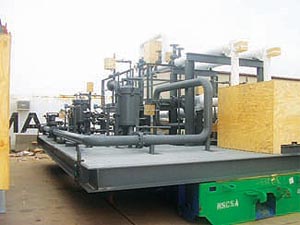 short periods of time within the Middle East and the Commonwealth of Independent States (CIS). In this respect we were very much in the right place at the right time to provide the best solution.
"Despite the company being relatively small we proudly serve a multi-national customer base, with destinations including Central and Southeast Asia, the Far East, CIS and Russia, the Middle East, Africa, North and South America including the Caribbean, and Australia and New Zealand." Mohammed elaborates. "This can be challenging at times but we were able to gain customer's trust and throughout 2008, 2009 and 2010 we executed some really extraordinary projects, which were perhaps not thought of as possible given the size of the business."
As the company has grown its service portfolio has expanded to include a number of speciality services, with HLFS identifying itself as a niche expert in the transport of vital equipment including oilfield equipment within the energy sector and in various small to medium projects that require a time sensitive solution. HLFS charters the correct vessel or aircraft for the job at hand and completes its multimodal service with land-based solutions comprised of a fleet of trucks and rail solutions.
Operating on a global scale inevitably brings with it a number of challenges, however HLFS' years of industry experience and a can-do approach enables it to find the most effective solutions to its clients' complex requirements. When it comes to chartering aircraft for example, there are several concerns to be considered as Mohammed outlines: "With its centralised location the UAE has easy access to Russian-built aircraft, which generally are able to accommodate more goods than a Boeing 747 but not as readily accepted in the west due to noise regulations. A 747 can carry goods of up to a height of 2.6 metres, the height of a 20-foot container, but often we will be tasked with delivering cargos that reach 3.2 metres in height, so this can be very challenging."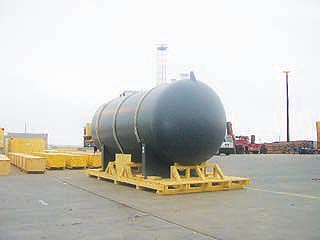 As many aircraft owners are not based at Dubai's main airport, the correct loading equipment is often not available to charterers making use of the planes themselves. "We have designed our own trailer with a mounted skid to roll cargo and equipment onto planes," Mohammed says. "Access to aircraft is granted via a ramp, however loading larger cargos onto the plane in this way can cause equipment to strike the aircraft's roof. This makes it necessary to approach the aircraft with the cargo held level to load it safely. It can be challenging sometimes to find the right solutions, but it is important to do so to avoid lost minutes because it is very expensive to have an aircraft on the ground."
Perhaps the most complex issue that HLFS addresses for its clients is to bridge the gaps that can exist between government regulatory bodies, industry regulators and operators. "At some point a project will always involve land transport. Within the Middle East companies use owner drivers, which means that with a rig move of 100 truckloads there are potentially 100 decision makers and pleasing everyone is a major challenge," Mohammed says.
A challenging project undertaken by HLFS was to co-ordinate the packing and transportation of an early production facility (EPF) from suppliers within the US, Canada, UK and UAE to Karachi, Pakistan. 15,000 freight tonnes of cargo had to be delivered from multiple locations within a six-month window, with limitations facing the project including axel limitations brought on by melting ice in Canada, non-uniform box dimensions of skids and the administrative challenges of delivering some cargos between the US and Canada. The job required large tanks and skids to be transported and also included the delivery of a tank for fire fighting, flown via dedicated freighter from Dubai to Karachi. Commenting on the success of the job and the pivotal role HLFS played in directing the project, Mohammed says: "This job couldn't have be successfully completed without close co-operation with all different agents, packers, crane companies, haulers, shipping lines and airlines in all countries involved."
The company has recently moved into a new office, bringing all of the Khouli Group businesses under one roof to enable closer collaboration and a one-stop solution for clients, and 2014 will see HLFS work to improve its online visibility and brand recognition, while exploring new markets, as Mohammed concludes: "The Middle East can be a volatile region, so we are looking to diversify our markets and deliver the right set for each region. That way if there is a shortfall in one country we have an alternative area in which to trade. This is why when working within the UAE it is important to develop good relationships the world over."
Heavy Load Freight Services
Services: Multimodal logistical solutions