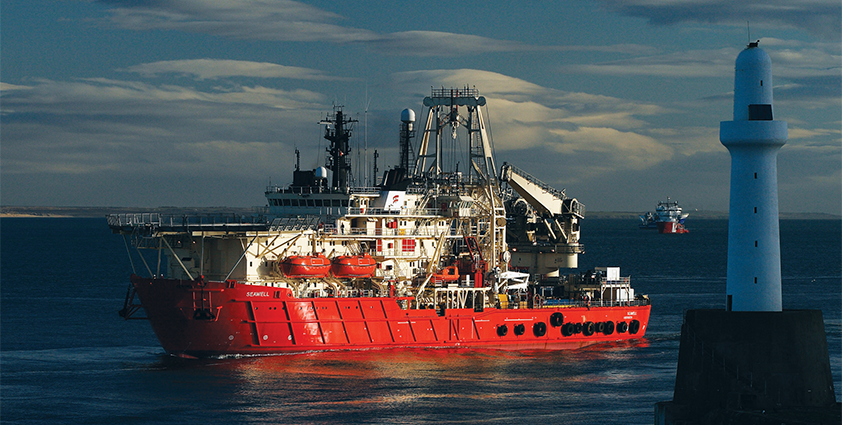 Dedication to innovation
A business unit of Helix, Well Ops provides a wide range of well operation and decommissioning services with specialist vessels and innovative equipment.
Its assets include three purpose-built offshore units (Seawell, Q4000 and Well Enhancer) along with mobile equipment for ease of mobilisation to remote areas.
The Seawell provides riser-less well intervention services in the North Sea supported by both saturation diving and WROV capabilities. It has been operating throughout the North Sea and Atlantic margin as a light well intervention vessel, pioneering monohull-based subsea wireline and coiled tubing services. The Seawell's unique design and multi-service capability has significantly reduced intervention time and provided a cost effective method of maintaining subsea production systems. Seawell's track record is second to none, having entered more than 650 wells, decommissioned more than 150 live and suspended wells and 15 subsea fields.
The Q4000, currently operating in the Gulf of Mexico, is an innovative well intervention, construction and drilling semi-submersible providing a stable platform for a variety of tasks. First constructed in 2002 and refitted with a slim-bore drilling capability in 2008, the Q4000 is specifically designed for well intervention and construction in depths of up to 3048m of water. With the installed intervention riser system (IRS) the Q4000 is a viable alternative to a drilling rig and is able to deal with issues such as loss of production and other emergency needs.
The vessel features a multi-purpose tower capable of fulfilling all traditional derrick roles, plus two cranes with lifting capacities to 360 tons. Q4000 also features an 11.9 m x 6.4 m moonpool, a 7-3/8″ intervention riser system, a 3000m heavy weather ROV system and an overall deck capacity of 4000 tons. The skid deck plan allows for quick and efficient loading and offloading of project supplies and equipment in a single lift.
The recently launched Well Enhancer has just entered service and can provide both open water and riser based intervention services supported by both saturation diving and WROV capabilities. With 1100 m2 of main deck space and offloading capability, the new vessel can also perform a range of well testing procedures. Well Enhancer features a 150-ton multipurpose tower capable of deploying wireline, slickline and coiled tubing tools. The vessel also features kill pumps, an intervention lubricator control system and an active heave compensated main winch.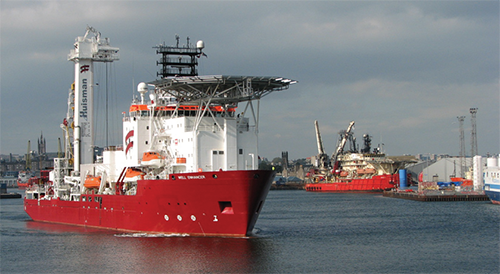 One of the main differences between the Well Enhancer and the Seawell is its larger bore intervention system that allows access to a greater number of subsea wells. Since it was launched into the market it has undertaken a number of projects for major companies including Nexen, Shell, Total, Fairfield, Talisman and Hess. In addition to its fleet of intervention vessels, Helix Well Ops also offers a range of technologically advanced intervention systems that offer multiple benefits to clients. For example, its Subsea Intervention Lubricators (SILs) represent the next generation in the family of intervention systems. The SIL is a single trip system that gives access to large bore subsea assets in deeper water with the ability to perform safe and efficient riserless well intervention and riser-based coiled tubing operations from a monohull vessel.
Another system available from Helix Well Ops is specifically designed to allow subsea intervention and abandonment to be conducted from a vessel of opportunity. The Vessel Deployment System (VDS) creates an over-stern moonpool work area with integral lifting frame and skidding system, or can be positioned over a moonpool. The system allows the deployment of subsea equipment, guidelines and pod lines.
In addition, Helix Well Ops' AXE cutting system is designed specifically for the environmental removal of multi-casing wellheads, piles and platform conductors without the need for a rig or explosives. The AXE system is capable of cutting through casings from 7″ through to 30″ in a single operation. Using Well Ops' proprietary entrained grit as a cutting medium, the 10,000 – 15,000 psi AXE water jet system will cut casing, well conductors, subsea flow lines, umbilicals, piles and all associated subsea infrastructure. The system can be operated using an ROV, deployed from a non-specialist vessel and can operate at depths beyond 200 meters.
Finally, Well Ops' Subsea Intervention Device (SID) is a modular subsea lubricator that allows rigless intervention into subsea wells. The SID system makes subsea well intervention immediately practical and cost effective. When deployed with Well Ops' proprietary Vessel Deployment System (VDS), the SID can be operated without a rig or specialist intervention vessel.
These intervention systems have been designed to complement one another for use as a complete system, or can be used individually on a wide range of intervention projects.
It's easy to see why Helix Well Ops is the industry leader in subsea well intervention for the Gulf of Mexico and North Sea. The company's success is based on improving the economics of subsea well production enhancement, recovery and secure decommissioning, and with its forward thinking approach and dedication to innovation, it looks set to serve the sector for many years to come.
Helix Energy Solutions (Well Ops UK)
Services: Well intervention and decommissioning