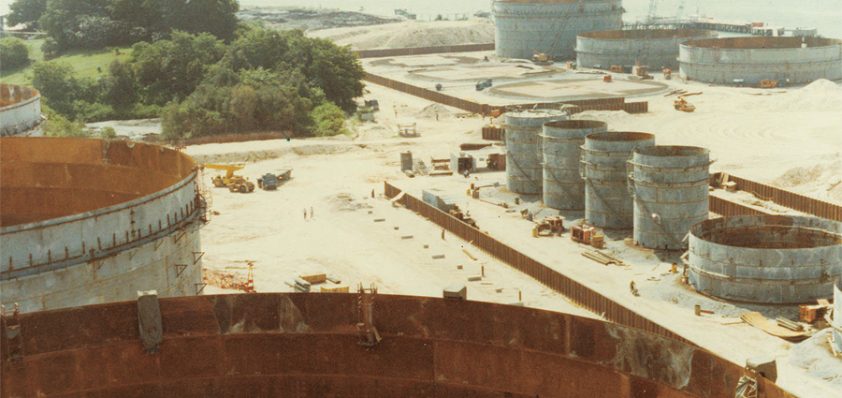 Hiap Seng Engineering Ltd
A proven service
With engineering expertise reaching back to when the company was founded during the early 1950s, Hiap Seng Engineering Ltd. has established itself as a leading provider of engineering, procurement and construction (EPC) services across the oil and gas industry and beyond. Mr. Tan Kuay Hoe incorporated the company under the name Hiap Seng Engineering Works to provide services covering steelwork fabrication, with its first milestone project relating to the construction of storage tanks and related pipe work for BP Singapore in 1960.
As the company continued to grow through expansions in operations and a series of strategic acquisitions and alliances, the business was rebranded as Hiap Seng Engineering & Construction PTE LTD in 1971. The company continued to grow in strength during the 1990s, winning the Business Times and Accenture 'Enterprise 50' award during 1995, 1996 and 1998. In 1999 the business was listed on the Singapore Stock Exchange and finally renamed as Hiap Seng Engineering Ltd. (Hiap Seng).
Today, Hiap Seng operates as a fully ISO 9001 accredited company that employs more than 1000 people and maintains six manufacturing facilities that cover a combined total of more than two million sq ft. These facilities were certified for American Society of Mechanical Engineers (ASME) 'S' and 'U' stamps in 2003 and have since allowed Hiap Seng to establish an impressive track record with both local and internationally based multinational corporations (MNC). In 2010, Hiap Seng was recognised by Forbes Asia Magazine as one of the 200 best public-listed corporations under $1billion in revenue in the Asia Pacific.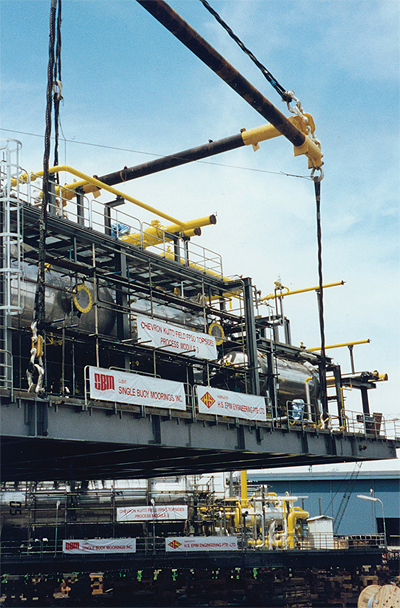 Hiap Seng is well positioned to undertake EPC projects for the oil and gas; petrochemical and chemical; power and utilities; and pharmaceutical industries in both Singapore and the surrounding region. The company's core competencies lie in the fields of tanks and terminals, process piping, pressure vessels, process equipment installation and modular compression. Within the field of tanks and terminals, Hiap Seng takes pride in the building of a one million barrel capacity double deck floating roof type crude oil storage tank during 1981, which continues to represent the largest of its kind in South East Asia. Hiap Seng was also responsible for the erection of the biggest furnace in the world in 2007 on Jurong Island, the petrochemical hub of Singapore.
Further to its EPC operations, Hiap Seng also manages comprehensive plant maintenance capabilities for refineries; petrochemical and chemical complexes; power and utilities; and pharmaceutical plants. Its core competencies in plant maintenance cover mechanical engineering; electrical and instrumentation (E&I) works; civil construction; refractory, insulation, blasting and painting works; and scaffolding services coupled with an in-house engineering capabilities. This allows Hiap Seng to complete maintenance solutions ranging from routine daily maintenance operations to total integrated plant maintenance (TPM) and planned turnaround maintenance. The routine daily maintenance provided by the company is an essential requirement to keep a plant in good running condition on a routine basis without affecting its day-to-day operation. Hiap Seng operations in this area entail the repair and replacement of components including gaskets, valves, piping, tanks and vessels, as well as heat exchanger re-tubing and tube bundle works in furnaces.
In terms of TMP solutions, the company offers plant owners and operators complete maintenance coverage, where Hiap Seng undertakes the planning and management of the maintenance programs for the plant. This includes engineering; procurement of needed supplies and equipment; cost budgeting; and project management of all maintenance activities. The advantage of this for operators is that maintenance functions are totally outsourced by the plant owners allowing them to focus on the other higher value added aspect of the plant operations, thus ensuring efficient use of resources. Finally, the turnaround maintenance solutions provided by Hiap Seng requires the temporary shutdown of the plant and is usually undertaken on a planned basis. This involves the cleaning and upkeep of the plant and maintaining equipment that cannot be serviced during normal operation, as well as debottlenecking projects.
The company's comprehensive base of EPC, maintenance and associated services has allowed Hiap Seng to continue to win new contracts despite the challenges brought about by the low cost of oil. During March 2016 for example, the company announced the award of contracts worth S$18.3 million for the provision of mechanical works. These are comprised of plant construction works valued at S$13.7 million due for completion by February 2017 and plant maintenance of S$4.6 million, which was completed during July 2016. Furthermore, during April 2016 Hiap Seng also announced the award of a refinery maintenance contract for the Singapore Refining Company (SRC), this is a three-year term contract for SRC that runs from 1st April 2016 to 31st March 2019 to provide plant maintenance services for the company's refinery located on Jurong Island. With these proven contracts adding to the company's already impressive track record, Hiap Seng Engineering Ltd. is set to remain a key player in Singapore's oil and gas market for years to come.
Hiap Seng Engineering Ltd
Services: Engineering, procurement and construction