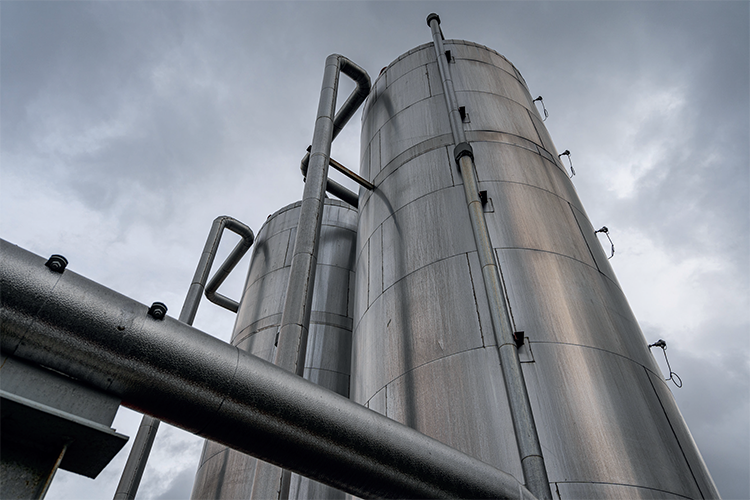 Power out of thin air
Highview Power, developer of Liquid Air Energy Storage (LAES) technology, is leading the world in delivering the most reliable and cost-effective long duration energy storage solution to enable a 100 percent renewable future. Thanks to Highview's highly experienced team, a group that has developed and financed more than $20 billion in energy and infrastructure projects worldwide, the company is deploying its CRYOBattery™, a transformative energy storage technology that is driven by state-of-the-art cryogenic technology.
Highview Power's patented technology literally pulls energy out of thin air. The company uses advanced cryogenic energy storage technology to turn ambient air into liquid and then back again to deliver four hours to multiple weeks of constant clean energy.
The company began researching what would eventually become its LAES technology at the University of Leeds. After four years, researchers and developers completed and successfully installed a pilot cryogenic energy storage plant. Seeing the potential of this research, a demonstrator plant was officially launched at the Pilsworth Landfill facility in Bury, Greater Manchester, in 2018.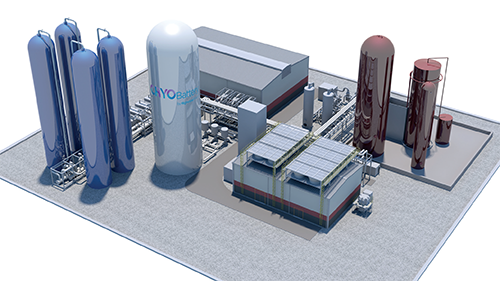 Around this same time, Javier Cavada was named Chief Executive Officer and under his leadership, the company more clearly defined itself as it moved into commercialization mode. Within a year, Highview Power had partnered with CITEC to modularise its gigawatt-hour scale cryogenic energy storage systems.
Since then, Highview Power hasn't missed a beat. In 2019, the company partnered with TSK and Carlton Power to develop Europe's biggest LAES system. Based on this incredible growth trajectory, the company secured $70 million worth of funding for its 4GWh pipeline project, which included a $46 million investment by Sumitomo Heavy Industries (SHI), a technology leader in industrial machinery and environmental and power technologies. As part of its partnership with Highview Power, SHI's wholly-owned company Sumitomo SHI FW (SFW) became SHI's technology center and hub for the CRYOBattery™ business, thereby expanding the technology's geographical footprint in Europe, Asia, and Americas.
Its flagship technology, the CRYOBattery™, largely drives Highview Power's success. The CRYOBattery™ is a proprietary cryogenic energy storage system that delivers reliable and cost-effective energy storage over an extended timeframe. This storage system can deliver anywhere from 20MWh to 100MWh, and is considered an industry leader. In fact, it is the only long-duration energy storage solution that is deployable today that can provide constant, clean energy for six hours or longer, is scalable with no size limitations or geographic constraints, and produces zero emissions. Highview Power's liquid air energy storage system delivers the lowest cost clean energy storage solution for large-scale, long duration applications.
The research behind the CRYOBattery™ is based on established processes seen in the turbomachinery, power generation, and industrial gas sectors. The primary difference is that the resource used to generate power is air rather than water or fossil fuels. The technology functions by using an air liquefier, which draws in the air from the surrounding environment. The air is then cleaned and cooled down to -196 degrees Celsius, at which point it becomes liquid.
Seven hundred liters of ambient air is equivalent to one liter of liquid air, and once it has changed state, the substance can be held in a low-pressure tank. When this liquid is exposed to ambient temperatures, it rapidly returns to gas form and expands around 700 times its liquid
volume. This provides a large burst of energy, which creates electricity without the need for combustion.
Highview Power's LAES technology applications are numerous and flexible; the CRYOBattery™ can provide services at all levels of the electrical system, meaning it can support power generation and provide stabilisation services to transmission grids and distribution networks and act as a source of backup power to end-users.
The company has several exciting projects currently underway, including a 50MWh storage facility in Carrington, UK. This facility is a 50MW cryogenic energy storage plant with a minimum of 250MWh. Highview Power hopes the plant will help the UK reach its net-zero and decarbonisation goals by 2025. Developed by Highview Power and Carlton Power, a UK independent power station developer, the facility is located at Trafford Energy Park, just outside Manchester. As one of Europe's largest battery storage systems, upon completion, it will supply clean, reliable, and cost-efficient energy storage and grid services. Work at the site is underway, and it is expected to enter commercial operation in 2022. The facility will use existing substation and transmission infrastructure, with its income derived from several markets. In June of 2020, the project received a £10 million grant from the UK's Department for Business, Energy & Industrial Strategy as part of a 'Storage at Scale' Competition, and this success has acted as a springboard for Highview Power's international projects.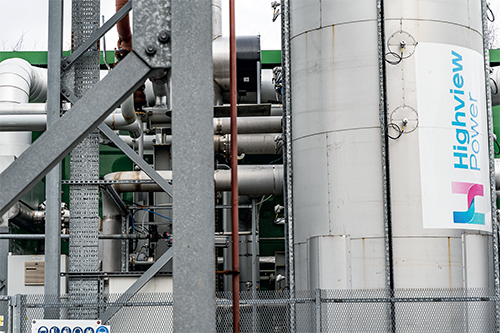 Highview Power is also developing its groundbreaking technology for Highview Ensala, a 50/50 joint venture with Energía Latina S.A.- Enlasa. The partnership was announced in 2021 and will oversee the development of the first LAES unit in Chile. Also announced in 2021 was the news that Highview Power is planning to develop a number of CRYOBattery™ projects in Spain alongside development partners and a consortium of investors, which include TSK, one of the largest engineering companies in Europe.
As the leading expert for long duration energy storage, Highview Power has the potential to guide several industries into a more sustainable future. The CRYOBattery™ uses air as its primary resource and the re-gasification of this air does not involve combustion, which means the technology can provide clean energy without carbon emissions. Being one of the cleanest and safest long duration energy storage options on the market puts Highview Power in a strong position, as the energy market rapidly seeks new avenues for renewable power.
Highview Power's technology is essential for the global transition to renewable energy by providing a reliable equivalent to traditional power sources, only without the emissions. The
energy storage can be tapped to compensate for the intermittency of renewables.
The cleanliness of Highview Power's energy solutions means that plants can be situated anywhere, avoiding the need for long commutes and removing concerns about local environments being adversely impacted by the plant. In addition, the facilities are built using mature components from established suppliers and have a lifespan of over 30 years.
Highview Power is at the cutting edge of the energy sector's latest developments and discoveries. The long duration energy storage industry is proliferating as a central component of the global energy transition that Highview Power and others hope to see in the coming years. As the company steps into a number of international projects, it consolidates industry connections in the UK by working with MAN Energy Solutions to provide its latest turbomachinery solution at the Carrington facility.
Clearly, Highview Power is on the cutting edge of the energy sector as it provides the best option for sustainable, long duration energy storage. From the halls of Leeds University to becoming a front-runner of the commercial sector on a global scale, Highview Power is just beginning its dynamic journey.
Most importantly, thanks to the innovative, determined, and socially conscious work of Highview Power and its partners, the possibility of a wholly sustainable energy future is within reach. As the company website affirms, a 100 percent renewable energy future is possible with Highview Power.
Highview Power
https://highviewpower.com/
Services: Liquid air energy storage