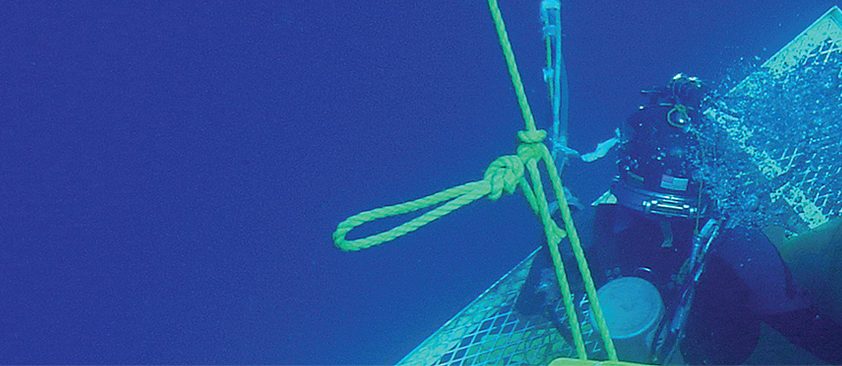 A lasting partner
Corrosion control has become a key issue for companies in the oil and gas sector as operators strive to prolong the life of their assets and maintain health, safety and environmental standards.
Hockway, founded in 1975, specialises in the design, manufacture, supply, installation and operation of corrosion-control systems. It is one of the few companies to offer a complete end-toend solution, from consulting through engineering and product manufacture to operation and maintenance support.
Hockway isn't limited to providing cathodic protection (CP) products. Hockway CEO Alistair Ketner says: "We are corrosion consultants, engineers and bespoke equipment manufacturers too, and we can retrofit offshore and onshore.
"Hockway has a number of strategic alliances with international manufacturers of corrosionprevention products," Alistair adds. "It means we can offer the full spectrum of corrosion-control products for the industry, both onshore and offshore, covering cathodic protection and corrosion shielding."
Because the company maintains close relationships with EPC Contractors and has a strong on-the-ground presence in the target markets of EAME, it is in an exceptionally strong position to support oil and gas operators globally. The market is not without competition, of course. However, no other corrosion control company has the breadth of engineering resources or portfolio of products to develop bespoke solutions to deliver a complete service to oil and gas operators both on-shore and offshore.
Environmental concerns have come into sharp focus in recent years – the oil and gas industry in particular is experiencing immense pressure to conserve natural habitats. Carolyn Kolovich, a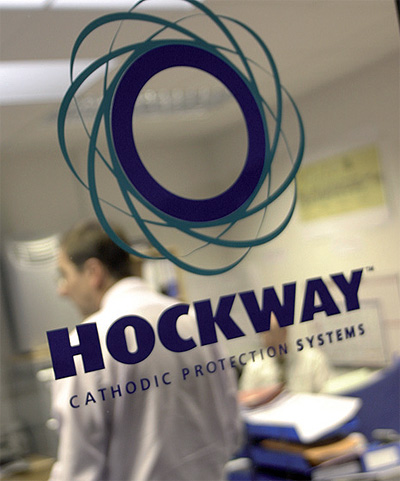 pipeline consultant and engineer who sits on a committee for the American Society of Mechanical Engineers, says: "In 2005, corrosion was the leading cause of pipeline spills. On average, corrosion is responsible for 36 spil across the USA annually – and these spills are harder to detect and cause even more environmental damage."
Hockway is committed to supporting oil and gas operators in delivering their environmental protection strategies. Alistair explains: "Corrosion control is actually a relatively small part of a major oil and gas development but we ensure that it is designed, implemented and maintained to deliver the environmental and economic benefits."
This is why, he adds, Hockway strives to provide end-to-end solutions to corrosionprevention problems. "From the start, conducting site surveys, conceptual design and bespoke material manufacturing, to on-going maintenance and support, we supply the whole corrosion-control package to ensure asset integrity through effective engineering and highquality corrosion-prevention products that are supported throughout their life.
"When working with EPC Contractors, Hockway's corrosion consultants can assist in developing the appropriate corrosion strategy and then producing design and scope documents for project tendering and execution. Its engineers then stay with the client until the verification and commissioning of the project," Alistair says. "The company's projectmanagement ethos ensures that Hockway's part of the project fits seamlessly with the client's plans and that the CP system does not hold up project completion and handover."
Hockway's benefits for operators are manifold, according to Alistair: "Our experienced engineers and technicians travel all over the world to determine our clients' corrosion-control needs, and develop and implement effective corrosion-control programs. We supply the full spectrum of materials for both onshore and offshore applications. Our in-house built equipment is renowned for its quality, and our offshore retrofit products are helping operators worldwide to extend the life of ageing assets."
Hockway also provides ongoing operational support, conducting surveys, providing maintenance programmes and supervising the installation of all CP equipment – as well as providing bespoke training programmes (both in the classroom and on-site) for on-theground operators.
"Our end-to-end advantages and powerful, effective, long-lasting support are what set us apart," says Alistair, adding: "Our wide-ranging experience has seen us develop a host of systems encompassing CP, monitoring, coatings and wraps for onshore and offshore facilities, jetties, harbours, piers, terminals and many more applications."
Thanks to its ever-growing network of engineering and manufacturing facilities, Hockway's reputation can only grow. As well as its Redhill plant, the company has opened a facility in Aberdeen, and has plants planned for Abu Dhabi and Saudi Arabia in 2008. Alistair is justifiably proud of Hockway's accomplishments – its reputation is second to none in the industry, and the company, he says, is dedicated to meeting the ever-increasing needs of EPCs and operators all over the world.
"More than anyone else, we know how highquality corrosion-prevention systems, effectively monitored and maintained, are critical to asset integrity. Our depth of engineering capability, breadth of product range, progressive approach and our reputation for longevity means we're the first people to call," Alistair concludes
Hockway
Service: Cathodic protection systems