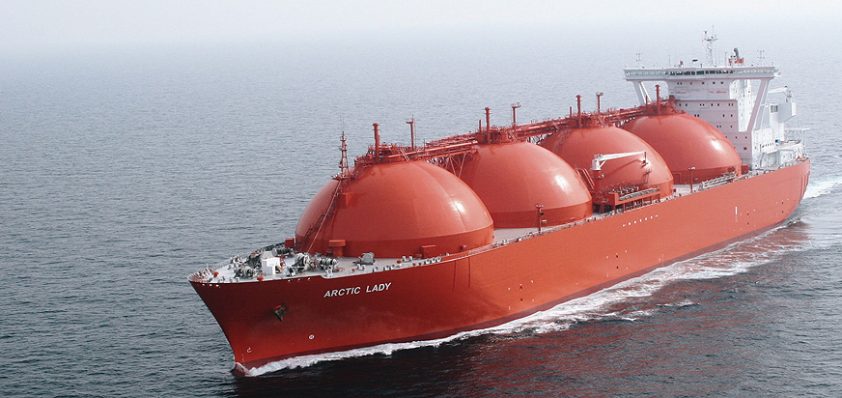 Driven with a vision
With over 30 years' experience, Höegh LNG is a pioneer in LNG transportation.
This independently, privately owned provider of maritime LNG transportation and regasification services is equipped with versatile operational experience and substantial know-how, in addition to an impeccable safety record.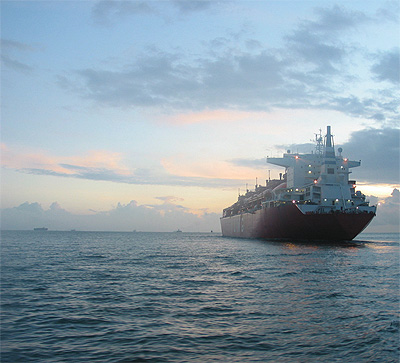 Höegh LNG currently operates five LNG carriers, four of which it wholly or partly owns. In co-operation with its partner Mitsui OSK Lines, it also has two SRVs under construction in Korea, with the first vessel due for delivery fourth quarter of 2009. All of its vessels are employed by first class energy companies and are constantly being inspected by technical inspectors, vetting co-ordinators and Höegh LNG's clients to ensure an operation standard of the highest quality.
Speaking to European Oil & Gas from his office in Oslo, Norway, Stephan Tschudi-Madsen, the chief operations officer comments: "It was in the mid 1990s that the LNG industry was getting more interesting and we have witnessed the industry going from being very conservative to attracting a lot of attention. Now with more players, the market is demanding more flexibility as well as the necessity of being creative and innovative on both the technical and operational side. So with our strong emphasis on technological development and operational excellence, I do believe we have what the industry is looking for."
To live up to expectations, Höegh LNG is actively developing new marine transportation and terminal concepts for natural gas, which could also include the conversion of an existing LNG carrier into a terminal. Stephan explains: "We have developed two concepts – the Floating Storage and Regasification Unit (FSRU) and our proprietary system, the Shuttle and Regasification Vessel or SRV. The SRV is also a 'floating 'terminal' and can double-up as an FSRU."
Since 2001, Höegh LNG has focused considerable effort in developing and promoting floating LNG regasification terminals, and this was crowned with success when the Neptun vessels were ordered in 2006. "It is increasingly difficult for environmental, safety and security reasons to find suitable locations and obtain permissions to build new traditional onshore LNG receiving terminals in several important gas markets around the world, so we believe eliminating that need is an attractive solution," states Stephan. There are currently two SRVs on order at Samsung Heavy Industries in Korea.
He continues: "In May, Gaz de France and Höegh LNG signed a joint development agreement related to the design, the construction supervision and the operation of a vessel to be used as a FSRU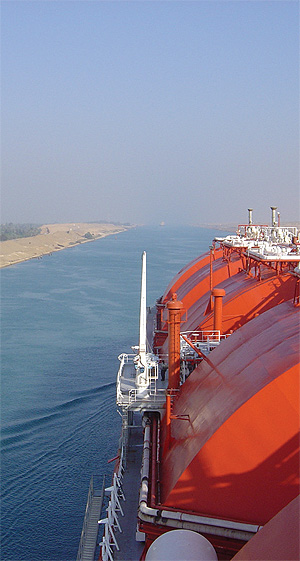 vessel. The Triton project will be located in the Adriatic Sea, at about 30 km off the Marche region shore in Italy.
"The technologies involved in the FSRU vessel and in the ship-to-ship LNG transfer will be selected in order to gather the safest and most cost efficient and environment-friendly solutions. Such a concept is particularly well adapted to meet Italy's growing gas needs and the stringent environmental requirements of this Italian region. It will put Italy in the forefront of new technological developments in LNG regasification."
The Triton project serves a double purpose: allowing Gaz de France to be a player in LNG development and to reinforce its presence in Italy, where it aims to establish a long-term presence, contributing to the energy supply of the country. Its partnership with Höegh LNG will allow Gaz de France to combine the best skills in order to bring together the innovative and environment friendly solutions that are necessary for the development of offshore regasification.
Höegh LNG is actively pursuing new and enhanced ways of natural gas transportation services. The Deep Water Port project, founded on the SRV technology, will offer its customers a complete service, comprising transportation, regasification, terminal services and market access. Focusing its efforts on offering the industry the total package with its own deep water ports, Stephan was quick to highlight that Höegh LNG was also concentrating on moving upstream with LNG FPSOs: "In March 2008, we awarded Front End engineering and Design (FEED) contracts to CB&I for the topside facilities and to Daewoo Shipbuilding & Marine Engineering (DSME) for the hull, utilities and integration work for Höegh LNG's FPSO project. This confirms our commitment to offer a complete offshore LNG supply chain from production, liquefaction, transportation, terminaling and regasification. I do believe that we are the first LNG company to offer the total package and we are excited about the prospects."
Höegh LNG's strategy is to focus its activities on business opportunities where it can add value to the customer, and this means to be selective when competing for standard LNG transportation, as well as to broaden the service scope to include solutions for floating regasification terminals and delivery of natural gas. It is driven by a mission to develop, manage and operate its LNG assets to the highest technical and commercial standards, thereby maximising the interest of its customers, owners and employees.
"The LNG industry may be small, but it has grown tremendously over the last ten years, which also means that competition is increasingly growing too," states Stephan. "Our strength not only lies in the fact that we are able to provide the industry with a complete supply chain, but also our continuous focus for the last 30 years on constantly being innovative technically, operationally, commercially and financially – all the vital aspects needed in a new project."
He concludes: "As the LNG industry develops, specifically in our part of the world, we want to take an active part in that development and grow the company to its fullest potential. Our main vision is to become the world's leading provider of competitive high quality floating LNG services."
Höegh LNG
Services: LNG transportation & regasification services