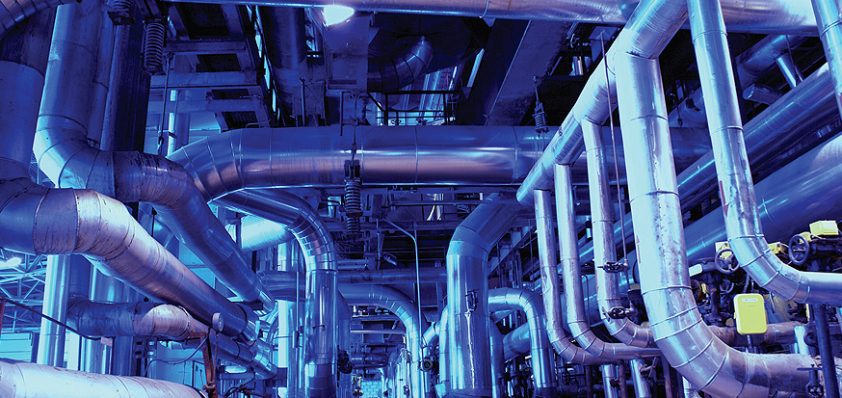 Part of the process
Hollandia Systems, a branch of the Hollandia holding company, is a leading Dutch fabricator.
It is focused on the development of custom-made installations and process equipment for a wide range of industries, including the oil and gas sector. The company has also been involved in a number of major steel construction projects, such as Wembley Stadium and the Millennium Wheel in the UK.
Early this year Hollandia Holding formed Hollandia Systems from the existing companies ZNC and Merofac. The company now employs approximately 80 people at its offices in Heijningen, which is a short drive from Rotterdam and Antwerp.


"There is a renewed focus, within the business on the oil and gas sector, and we have an increased interest in that area," explains Albert Hogewoning, who was appointed as the new general manager of Hollandia Systems in February 2008. "For our business we are mainly dealing with companies in Western Europe, but these have global clients; so ultimately the products that we develop are being utilised all over the world."
Hollandia systems benefits from a manufacturing facility that has direct access to deep water, with its own jetty and roll-on/roll-off ramp, which allows for the straightforward transportation of major installations by ship. The products are manufactured under the supervision of Hollandia Systems' QA/QC department. The company designs, calculates, drafts, and produces to a range of international codes and standards and, when required, under the supervision of a third party or the client's own inspection services.
Hollandia is a specialist in high-quality welding, and works with carbon steels, low alloy steels, and stainless steels. "We produce skid or modular mounted installations and process equipment for a lot of the major oil and gas companies. Currently most of the fabricated products find their way to FPSOs and LNG plants.
"Being one of the U-stamp certified companies in Holland, our products reach the American markets and clients as well," says Albert. "We can manufacture both simple and complex made-to-measure piping systems which are often complementary to this equipment, but can also be developed as a stand-alone order. These can be fabricated for fluids or gases, to meet all kinds of highly demanding standards in the oil and gas industry."
Furthermore, Hollandia Systems has an impressive record of successful projects in the manufacturing and supply of water treatment systems. As the Dutch agent for,  amongst others, Passavant-Geiger, the company is able to offer high-end equipment, fully in compliance with industry standards.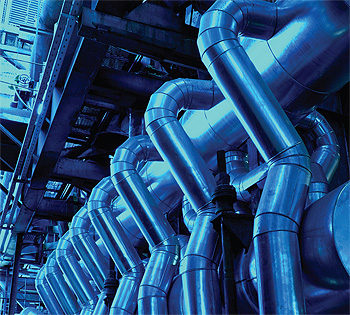 Hollandia benefits from its employment of a team of highly trained experts, but Albert explains that recruitment forms a significant challenge for the company: "We have to work really hard to get the right employees into the business. There are a lot of companies out there requiring new people at this time, so it could provide a real obstacle to our growth. What we have found, though, is that the people are available; it is just a matter of looking harder than we used to. I believe that changing the name of the company will have a positive impact, as we are now recognised to be a part of the prestigious Hollandia holding company, adding additional valued career opportunities for our professionals from a long term perspective."
This problem aside, Albert is highly optimistic about the future of Hollandia Systems, and insists that there is sufficient work available to support the company's continued growth: "We have long relationships with both clients and suppliers, allowing us to combine quality with efficiency, and to further enhance our reputation. At this moment the market is very strong, and based on the oil prices and current tendencies we expect this will continue for a substantial period of time.
"Business has really picked up over the past few months and we are expecting many important projects to be awarded to us within the coming months. Recently VWS MPP systems, a business unit of Veolia Water Solutions & Technologies, chose us for the manufacturing of process equipment, and the structure and assembly of a water purification system for the Woodside PLUTO- Project. For Hollandia Systems this is a real breakthrough. Combining our expertise in both process equipment and water technology creates new market opportunities for our company.
"We'd like to focus ourselves more on the part of the market related to process equipment and related structures. At the moment we are doing major steel construction work as and when it comes along; but I'd like to have our complete crew of people busy with the specific projects that we receive from our customers in the oil and gas and chemical world. Of course we would like to continue our expansion, but we don't want to move too fast. We aim to continue and control our expansion, in order to guarantee a steady level of capabilities on both the technical and managerial qualities that our customers expect."
Hollandia Systems
Products Custom made installations, process equipment, water treatment systems and steel structures