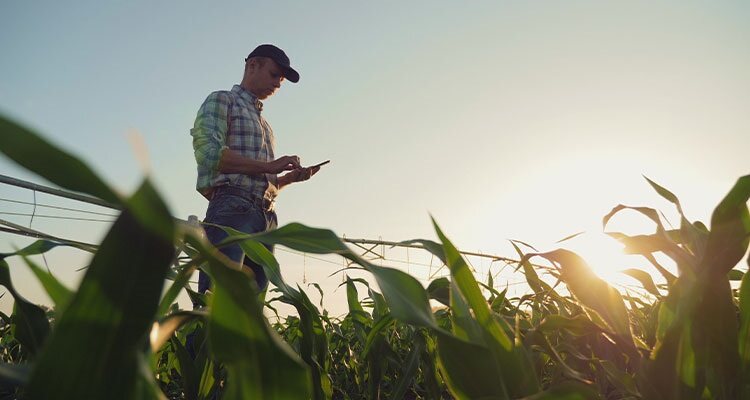 How 3 Rivers Energy Partners is empowering synergistic solutions through distillery waste
For a long time, bountiful bio-waste streams went underutilized, and their true worth left untapped. Today, through pioneering protocols harnessing hidden values, these discarded resources are not only a potential source of profit, but also provide communities with renewable energy. 3 Rivers Energy Partners LLC (3 Rivers) is a renewable energy company that champions circular solutions driving the energy transition. It is a specialist in designing, constructing and operating projects that actualize such synergies.
3 Rivers provides energy solutions for organizations by utilizing their existing bio-waste streams as feedstock for renewable energy sources. Notably, the company's current developmental ventures transform distillery by-products into biogas. SVP of Marketing, Kegan Rivers, holds 3 Rivers' commitment to environmental sustainability as its highest obligation. "At 3 Rivers, we are actively striving to drive sustainability forward. Our relentless pursuit involves constant exploration of new possibilities and technologies that empower us to advance and extend sustainability into the future, benefiting individuals and businesses alike, regardless of their scale," he indicates.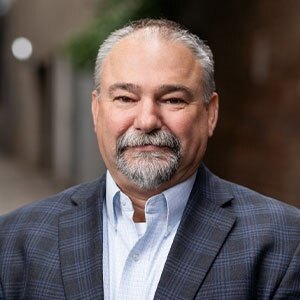 This focus on sustainability has always been at the core of the company's values and missions. John Rivers, President, tells us more about how his wish for a greener future led to its creation. "Prior to 3 Rivers, I had already started a company named Hillstone Environmental Partners LLC. (Hillstone) in 2015, which focused on oil and gas fields. We developed large infrastructure pipelines, water treatment facilities, and wastewater disposal. Our system was very efficient in cleaning the water that is created during the oil extraction process, which could then be reused. When I sold Hillstone in late 2019, some of my connections within oil and gas companies like BP, Exxon and EOG encouraged me to consider renewable energy projects. Up until that point, I had only centered on environmentally friendly operations in the oil and gas field without considering renewable energy. So, I started looking into everything from wind and solar energy to hydrogen gas from landfills and dairy farms. The thing that made the most sense to me was advanced biofuel (D5), which is built around industrial waste. Focusing on this option led us to start working with Jack Daniel's Ltd. and Jim Beam Ltd. shortly after," he shares.
Tailored technology
3 River's work with Jack Daniel's involves using distillery waste – known as stillage – as feedstock to produce renewable natural gas (RNG) and affordable natural fertilizers for local farmers. Furthermore, the process enables Jack Daniel's to utilize its corn to its full potential. The company expects to produce between 900,000 and 1,100,000 MMBtus of RNG annually and support up to thousands of acres of farmland with liquid fertilizer.
John outlines the advantages that distillery companies can gain by collaborating with 3 Rivers. "Thanks to our background in oil and gas, we're used to large infrastructure and projects. For instance, my partner Dave Johnson and I have probably installed thousands of miles of pipe into the ground. This amount of experience combined with our impeccable track record works to our advantage, since it allows us to get strong financial backing with large sums of money. Consequently, we can provide high-quality services with the funding we get. Another of our advantages is that we can use any technology; we are not tied to one. We have different vendors, locations and EPC companies that provide the technology, so we don't have to take care of that ourselves. That means we can tailor the technology to each project, broadening the scope of our problem-solving abilities," he enlightens.
The company's experience and funding are no doubt some of the many reasons its new RNG project in collaboration with Jim Beam came into being. The venture is currently underway, with the liquor giant's new RNG facility expected to be fully operational in mid 2025. The renewable energy produced by the new infrastructure will help to power the Jim Beam Booker Noe distillery, thus reducing the site's carbon footprint and future greenhouse gas emissions.
Passion and commitment
John highlights that 3 Rivers is also fulfilling even bigger projects. "We are working with another company that operates multiple facilities in the US, capable of producing two-to-four times the amount of RNG compared to what we currently generate at Jim Beam or Jack Daniel's. In addition, we have adopted a different approach when working with these companies. Instead of relying solely on biomethane potential (BMP) tests conducted on their feedstock to assess biomethane production, we have introduced a rolling mobile digester facility that we bring to their plants. Although not large, this facility allows us to process feedstock at a significantly larger continuous scale, providing us with valuable insights into the specific feedstock and its handling requirements. This approach yields more accurate data, which is crucial for establishing the economic viability of each project. Traditional BMP tests often lead to issues, particularly in dairy farms, where initial gas yield calculations may not align with actual results, leading to project failures due to inaccurate economic projections. The industry is currently facing a significant problem, with more failures than successes in RNG projects, and we aim to address this challenge," he says.
With its thoroughly developed tests and systems approved by many large companies, 3 Rivers is well-prepared for the promising future that lies ahead. John sheds some light on the company's ideal future endeavor. "I would love to get more into digestion. An enormous portion of the waste that goes into landfills in the US is food related. Although food can be digested, food waste differs every day, in amount, but also in the nature of its contents, which means it cannot be digested efficiently.
"I don't think we could create a large-scale food waste plant, because we couldn't do it consistently to a high-standard – it's impossible – and it wouldn't be economically viable. But, regardless, I don't think we should limit ourselves. Even if we can't digest food efficiently, just being good enough will make a difference. If every neighborhood had a small digester where everyone disposed of their food waste, and that waste was then taken to a large food processing plant, it wouldn't make a lot of gas, but just enough to reduce the amount of waste in landfills. Of course, people wouldn't use their local digester very often in the beginning, but after a while it would become a habit. Thus, we'd all start to learn more about the digestion process and how we can do it better," he argues.
John's vision for efficient food digestion systems reflects the company's unwavering passion and commitment to renewable energy and sustainability. Through John's inspired leadership, 3 Rivers innovatively maximizes previously overlooked resources to benefit communities and climate alike. The company's large-scale projects empower whiskey giants to adopt circular economies and its nascent mobile digestion trials are preparing for countless synergies across the industry. As a steadfast precursor paving renewable pathways, 3 River's diligent research and development ensures each solution brings sustainability's definition into sharper focus.