How increased reliance on coal might impact the government's plan to achieve net-zero
Governments across the world are increasingly moving towards coal as a cheaper alternative to meet growing energy demands, leading to an all-time high in coal consumption. The shift towards an increased reliance on coal crystallised when the UK government announced its plans for the country's first new coal mine in 30 years to dig coking coal until 2049, despite making commitments to phase out its use.
We consider some of the key challenges that lie ahead of the government's ambitions to meet its net zero target as a result.
What infrastructure challenges are ahead?
The increase in the use of coal will create two key challenges. First, the resiliency of the UK's critical infrastructure will be challenged, since access to large volumes of water is integral to producing energy from coal. Further, any climate-related risks or increase in temperature could limit the amount of water available for processing coal and steam production, leading to a reduction in energy supply.
Secondly, it will be harder for the UK to meet its net zero targets. Although Cumbria County Council argues that carbon emissions will reduce over its lifetime due to the reduction in transport emissions from imported coal1, the UK Climate Change Committee estimates the coal mine will emit 8.5 million tonnes of emissions each year.
Whilst a move towards more climate-resilient infrastructure can help to mitigate some of the future infrastructure challenges around increased coal use, the level of emissions released will remain a critical challenge to meeting net zero targets.
How can lawmakers mitigate negative excess emissions from increased use of coal?
The courts will play a significant role in deciding whether the government has achieved net zero targets by 2050 and whether it can be held to account for any coal-related emissions.
We saw our first landmark climate change case make its way up to the High Court last year, which found that the government's net zero strategy did not meet the obligations as set out under the Climate Change Act 2008. This led to the court ordering the government to revise its strategy by the end of March 2023, showing the impact legislation can have on the direction of environmental policies, the reduction in emissions and transparency around the impact on the environment.
Friends of the Earth have also recently submitted a legal challenge against the government's decision to grant planning permission for its new coal project. This claim focuses on the future coal mines' climate impacts, which may determine the future of the government's reliance on coal and the construction of any future coal mines.
We can expect an increase in legal action against the government as we approach the end of 2050. However, it remains to be seen whether similar claims can be made against, or liability apportioned to, private companies or individuals involved in making decisions or performing the act that led to any excess emissions.
How could increased use of hydrogen or nuclear power alleviate reliance on coal?
A suite of new nuclear reactors is planned across the UK, which is key to alleviating our reliance on coal-fired power. Hinkley Point C will be the first of this new generation of nuclear power stations and the first to be built in the UK for more than 20 years, providing much needed low-carbon energy to almost six million UK homes. This, coupled with the next new nuclear power station at Sizewell in Suffolk, will make a significant positive impact in actual delivery of the new energy strategy ideals.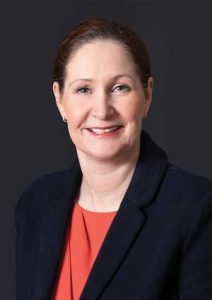 This commitment to the future of nuclear power, supporting nuclear fuel production and building next generation advanced nuclear reactors in the UK, will bolster the UK's energy sovereignty and security, reducing reliance on expensive fossil fuels, as well as generating by-products such as low-carbon hydrogen.
Targets for hydrogen production are rapidly increasing to help provide cleaner energy for power as well as for industry, transport and potentially heating. The government is also seeking proposals to make domestic gas boilers more efficient and hydrogen-ready from 2026. The overall effect will be further reduced reliance on coal-powered electricity and gas.
Innovative solutions also include using ammonia, a hydrogen carrier of energy, for use in the transport sector and as a carbon-free shipping fuel. Ammonia may also be used as an emission-reducing additive to coal-fired power plants. This will assist the ongoing fight to mitigate excess emissions from continued use of coal and is a great example of developing innovation in this emerging market.
Breaking into new markets such as this is not devoid of legal difficulties, insurance and bankability issues, but these can be surmounted as time goes on, more research is carried out and the market stabilizes.
Browne Jacobson is a leading UK and Ireland law firm working in partnership with its clients. The firm provides pragmatic advice and solutions-driven support, enabling clients to focus on what matters to them. They act on society's biggest issues, supporting and influencing change. Drawing on its wide-ranging expertise, it brings together its network to challenge the status quo.