How Topsoe is pioneering green and blue fuel solutions
It was in 1944 that Topsoe delivered its first Topsoe VK catalyst to customers, after being founded just four years prior with a vision to tap into the potential of catalysis and apply it to industry. Since then, the company has remained steadfast in that belief, ushering in an era in which catalysis has become a central process within modern industry, utilized in 90 percent of all commercially produced chemical products. Today, Topsoe delivers a wide range of catalysts and process technologies that are essential for producing clean fuels from crude oil and waste, and increasing the efficiency of industrial processes. Headquartered in Ravnholm, north of Copenhagen, the company has offices in a number of locations globally.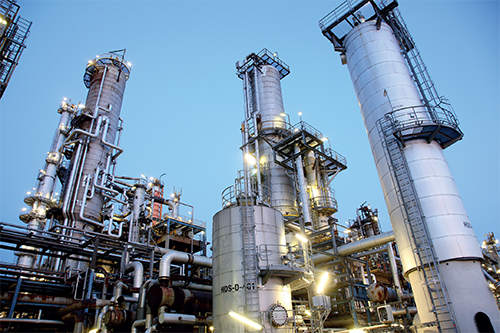 "We're riding the wave of decarbonization," admits Henrik Rasmussen, Managing Director, The Americas at Topsoe, reflecting on what has been a successful couple of years, which saw the company secure the vast majority of its renewable green fuels business. "We are still producing technologies and catalysts for the fossil fuel industry, including jet fuel, gasoline fuel, and more, and we expect that to continue to be a large part of the world's energy source for many years to come. While helping those industries to decarbonize, we're also witnessing the growth of renewable green fuels, as we move towards a far more diverse energy mix."
As Henrik indicates, the growth of green diesel represents a significant development for Topsoe. In the US, Renewable Fuel Standard 2 (RFS2) requires refineries to blend 36 billion gallons of renewable fuel into the country's total transportation fuel consumption by 2022. Similarly, the EU's Renewable Energy Directive (RED) requires all its member states to ensure that at least ten percent of their transport fuels come from renewable fuel sources by 2020. It's led to many refiners revamping their production plants, using processes such as Topsoe's HydroFlex™ solution.
"We currently have 14 renewable fuels units in operation, with another six due to come online before the end of 2022," Henrik reveals. At the time of speaking, this was complemented by a further pipeline of 20 projects, due to begin between 2023 and 2025. "All of these will draw on feedstocks including chicken fat, cow and pork tallow, used cooking oils, soya bean oil, canola oil, distilled corn oils, and other types of vegetable oils," he continues. "These plants are today making products ranging from 5000- to-20,000 barrels a day.
"Another wave of projects we're involved in is the gasification of biomass, such as waste wood or corn stovers," he goes on. "That can be used to produce syngas, which in turn is used to make renewable jet fuel, renewable diesel, and renewable gasoline. We have a number of those projects also in progress, and we're steadily inching up the plant capacity."
As Topsoe's own work indicates, the world is steadily embracing the potential of renewable fuels, with an ever-increasing number of projects coming online. But for Henrik, green isn't the only color of interest. The company is also investing heavily in the development of so-called 'blue' fuels, such as blue ammonia, blue hydrogen, and blue methanol. Blue hydrogen is produced using a similar reforming process to that used to create typical hydrogen, but the carbon dioxide that would ordinarily be released is captured and stored underground.
"We firmly believe that blue fuels are the key to decarbonizing a number of industries, including fossil fuels and petrochemicals," Henrik explains. "For instance, blue fuels can be used instead of methane during the process of chemical production. At Topsoe, we've built the technology to be able to provide this blue fuel. We're able to produce blue hydrogen at a significant scale which involves the compression of clean carbon dioxide. The result is hydrogen that is 99.3 percent decarbonized, just 0.7 percent shy of green fuels."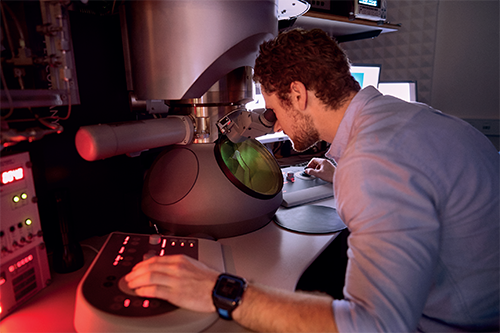 The benefit of blue, says Henrik, is scale. "We can make plants on a mega scale today that are already commercially proven," he insists. "The implications that has for decarbonization are significant, and are in my opinion far more relevant than the fact that it's blue, rather than green. Right now, we can decarbonize any industry that uses energy to heat up a process – such as food, petrochemicals, steel, cement, or any kind of manufacturing – using blue fuel.
"Of course, green fuels based on electrolysis are great, it works, and they will certainly materialize," Henrik continues. "But at the moment, we don't have the large-scale projects that really matter. As sea levels are rising and icebergs melting, we can't wait another ten years – we need to act now. Therefore, a transition from grey, through blue, and eventually to green, is the most effective solution. In the US in particular, natural gas is in abundance, meaning it's relatively cheap, and we have the geology to sequestrate it safely. That's a significant competitive advantage for the country. In the meantime, we will also pursue smaller green electrolyzer projects with our Solid Oxide Electrochemical Cell technology (SOEC electrolysis), and continue to improve efficiency and further bring down the cost of green fuels."
Topsoe is already capitalizing on the benefits of blue fuels, having recently signed a contract for the launch of the world's largest ammonia plant. Based in Louisiana, it's due to produce 4000 tons of blue ammonia per day upon completion. "Nowadays, people have more and more need for ammonia as an energy carrier, so we believe it's a project that makes a lot of commercial sense, while drawing on hundreds of years of operating experience when it comes to making these molecules at scale."
With projects like these, Topsoe is eyeing a bright future. Within five years, the company expects to establish itself as the leader within the field of decarbonization, thanks to its range of innovative technologies. According to Henrik, it's an opportunity for growth, and he hopes to see Topsoe couple its continued support for oil and gas with an expansion into new and unfamiliar industries.
"Fossil fuels continue to be necessary in the world," Henrik comments. "Today we consume about 100 million barrels of fossil oil per day. That is expected to go up to 110 million barrels over the next about five years, before slowly tapering off to about 80 million barrels in 2050.
"Nevertheless, we're increasingly seeing new customers seek out decarbonization technology, with a growing need for our products within many manufacturing sectors," he concludes. "As a result, we expect to become a more diverse business, and it makes for an exciting time. Although we're facing some huge challenges in the world today, we're confident that we have the tools and technologies to meet these challenges in a responsible manner."